What is a vCard?
"A vCard is the standard file format for electronic business cards and is used to import and export "contacts" to address books both online and within desktop environments. vCard files are recognized by the .vcf file extension. vCards are often attached to e-mail messages but can be exchanged in other ways as well, such as embedding on websites or sharing on social services."
Why should I use a vCard for my business?
A vCard or Virtual Contact Card is a great way for businesses to get their customers to save their contact information for better delivery of their messaging. If a customer has your business information saved in their phone you will have fewer issues with spam filtering on varying devices.
How to create a vCard
First, you will need to use a third-party software to create the initial vCard file which you will then include as an attachment to your MMS message within Patch.
We recommend 'Free Virtual Business Card Creator' http://bvcard.com/bvcard.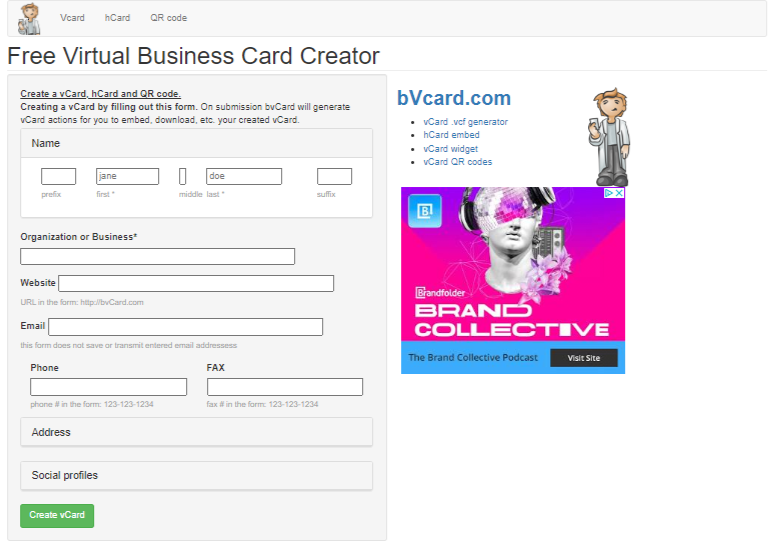 From here you will complete the information you want to have included when sending this to your customers.


You do not have to include a First and Last Name, you can proceed with just your business information.
Business Name (recommend matching Display Name or Short Name from your Patch account)

Website URL

Email (recommend support or generic email)

Phone (generic or customer support)

Address (optional but recommended if you have a brick-and-mortar location)

Social Profiles (optional)
Click 'Create vCard'.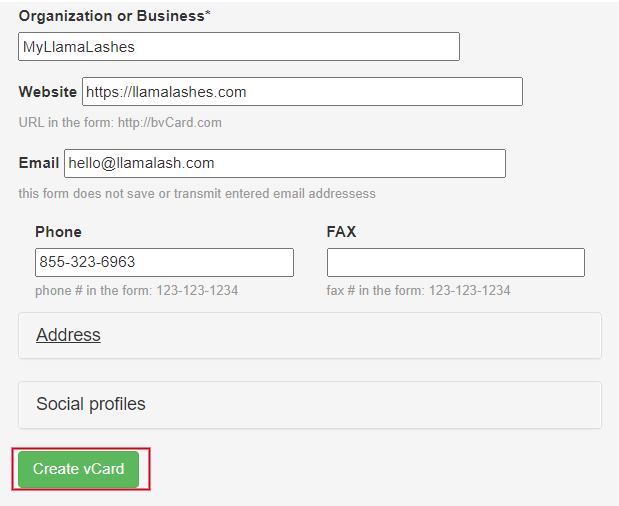 The .vcf file will download to your device, ensure this is readily available and easy to locate within your File Manager so you can attach the file to your MMS message within your Patch account.

You can include the vCard from within Blasts, Automations, or Messenger within Patch.
If you do not have the option to send MMS messages please reach out to Customer Success at success@patchretention.com.
Click here to learn how to include your vCard on your MMS message within Patch.