Step 1:
From the Kiosk, On the Welcome Screen, in the lower left-hand corner, there is a 'Citygro' icon.
Press and hold this icon for 5 seconds or more. It will open up to a secondary settings screen where we can change this kiosk flow.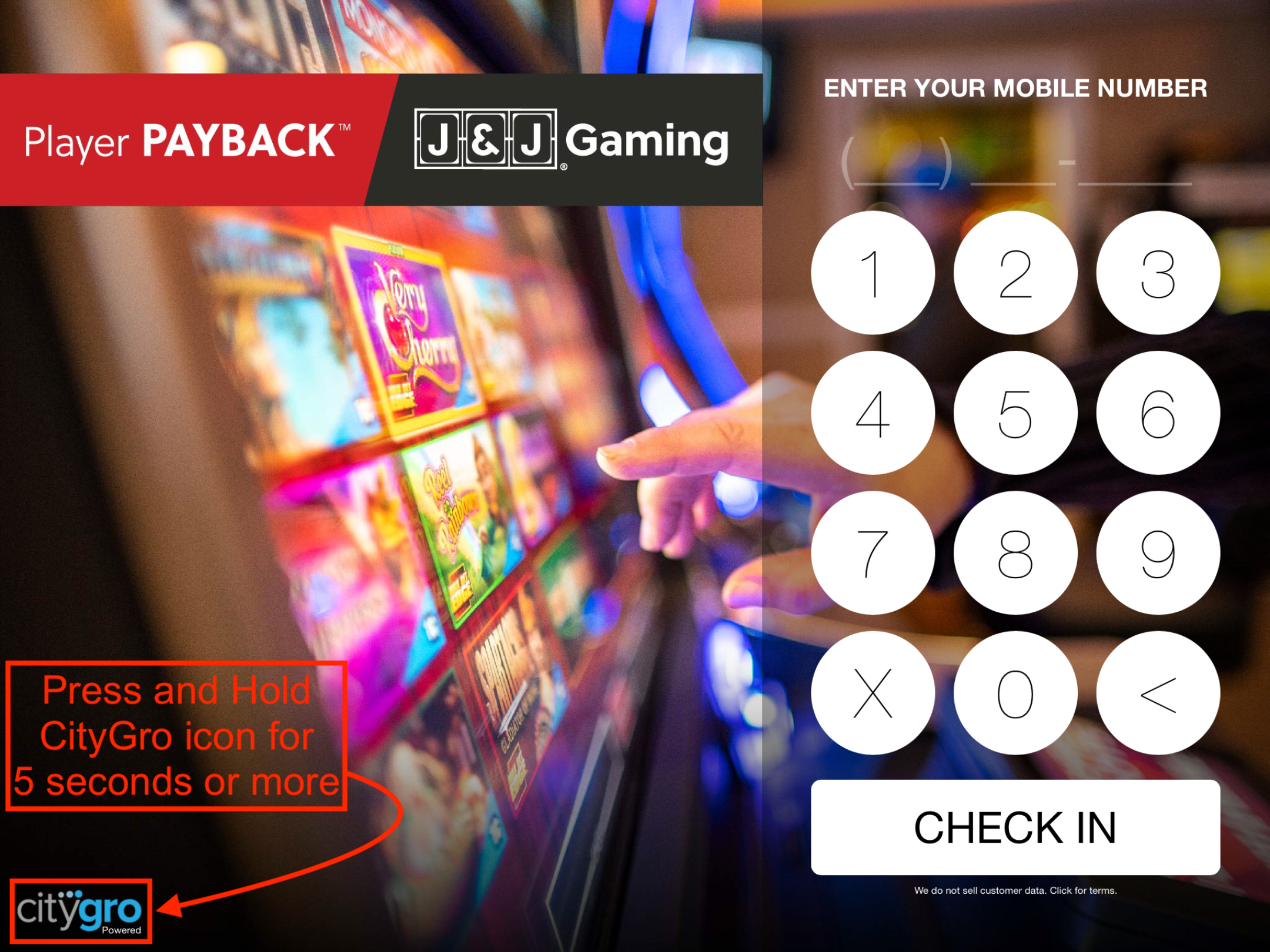 Step 2:
This is the secondary settings page that opens up after holding the logo.
In the upper half of this screen, two buttons are in the middle section.
Choose the button that says 'Change'.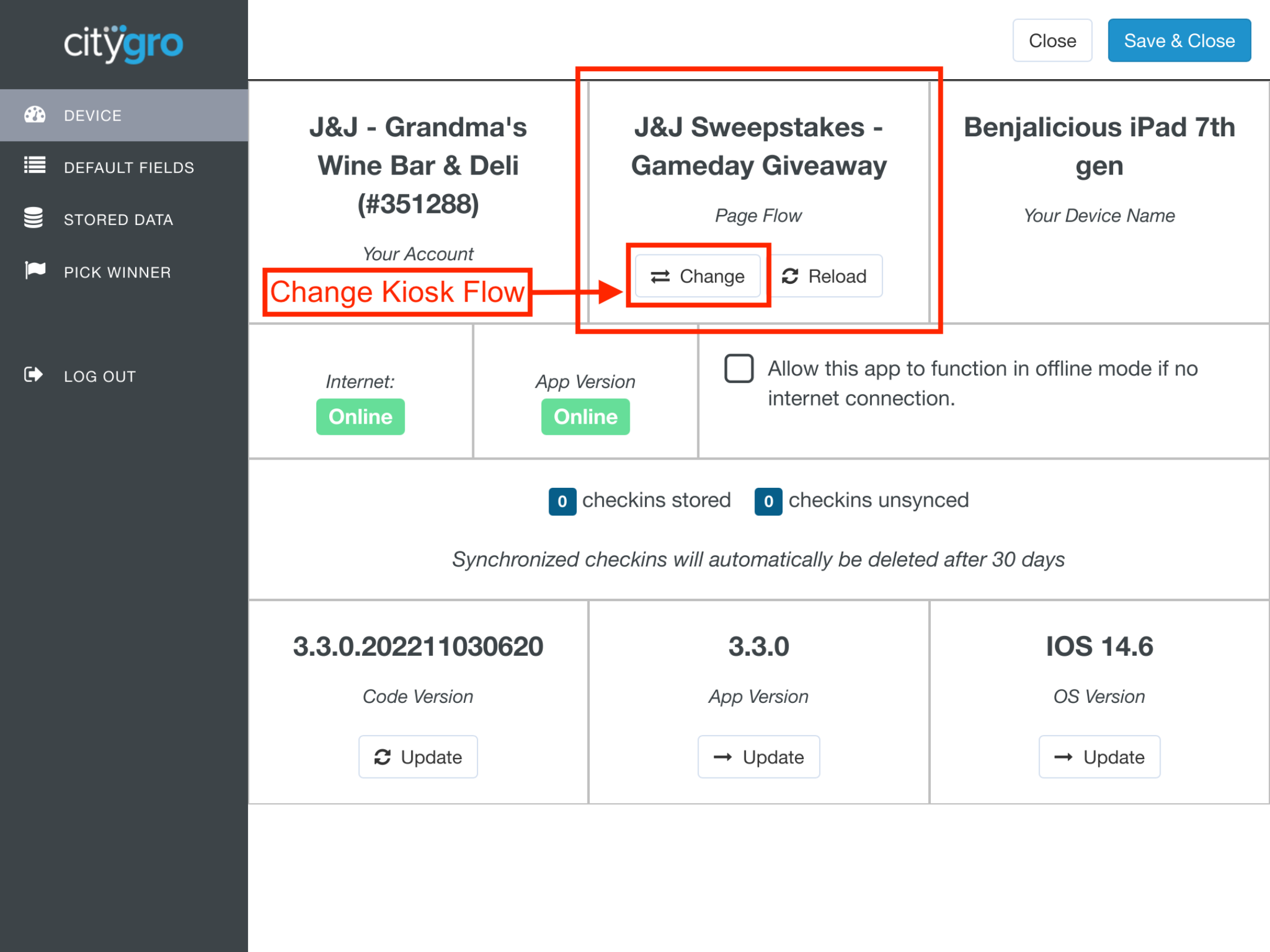 Step 3:
Choose the desired kiosk flow by tapping on your selection.
Note: Your available kiosk flows may not appear as it does in this example.



Once selected it will return to a Welcome Screen!