What is a SmartLink?
Patch SmartLinks allow you to use shortened customized links in your emails, texts, and on your website to track customer behavior. SmartLinks help you track clicks, referrals, and more. Create customized automations based on SmartLink clicks to better segment and target your customers. Personalized marketing is now a standard expectation for customers. Don't waste your time and your customers' time with blanket marketing.
When should I use a SmartLink?
Link tracking (Clicks)

Referrals

Shorten an entire URL
How do I create a new SmartLink?
Step 1: Navigate to the SmartLinks page in the Patch Portal.

Step 2: Click on the purple (+) button in the bottom right corner of the page.

Step 3: Name your SmartLink (optional)
Note: This optional name is for internal reference only and is not visible to customers.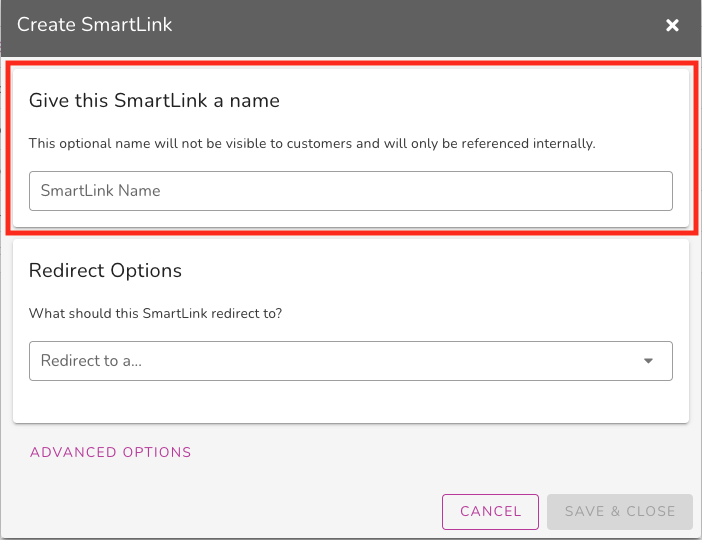 Step 4: Set Redirect Options
Set up where the SmartLink should redirect the user to upon clicking the SmartLink.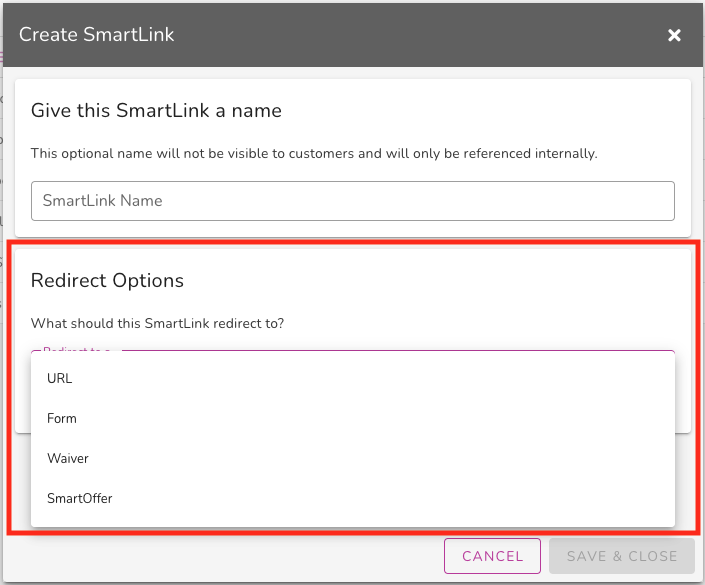 Option 1: URL
Use this option to redirect the contact to any URL you choose.

Option 2: Form
Use this option if you would like to redirect the contact to a form to collect data, reviews, or something else.

Option 3: Waiver
Use this option to redirect the contact to a waivers web page.

Option 4: SmartOffer
Use this option to redirect the contact to a SmartOffers web page.

Step 5 (optional): Set Advanced Options
Preview Image
When sharing the SmartLink, this image will be displayed on mobile devices, social media sites, and anywhere else that utilizes open-graph tags.

Referrals
Select this option to treat the SmartLink as a "Referral". Each contact that is created or updated via this link will have a "Referred By" fieldset, linking them to the contact that shared the link.

Trackability
Select this option if you would like to force the SmartLink to remain untraceable when included in messages.
By default, SmartLinks are trackable when used in messages, meaning a unique URL associated with this SmartLink is sent to every recipient, and thus when the URL is clicked a specific Contact is associated with it.

IP Ignore List
Add an IP address to the list provided here to avoid incrementing the # of clicks whenever a SmartLink is clicked from an IP address in the list. This is ideal for including only clicks that come from contacts and excludes members like administrators.

Step 6: Click Save & Close
How to add a SmartLink to my marketing content?