Go to the Loyalty option to manage your loyalty point program.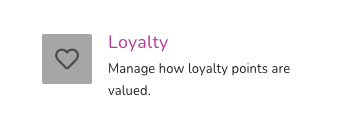 Loyalty Earning is where you can adjust how many points are earned per dollar spent.
In the Loyalty Redemption section you can adjust how much points are worth when redeeming, and the intervals of Cash Out amounts if used.
Leave the box checked at the bottom to automatically include ALL Contacts into the Loyalty program.

To exclude Contacts from being able to participate in the earning of Loyalty Points for their purchases uncheck the box, and use the filter option to select the segment of Contacts to exclude.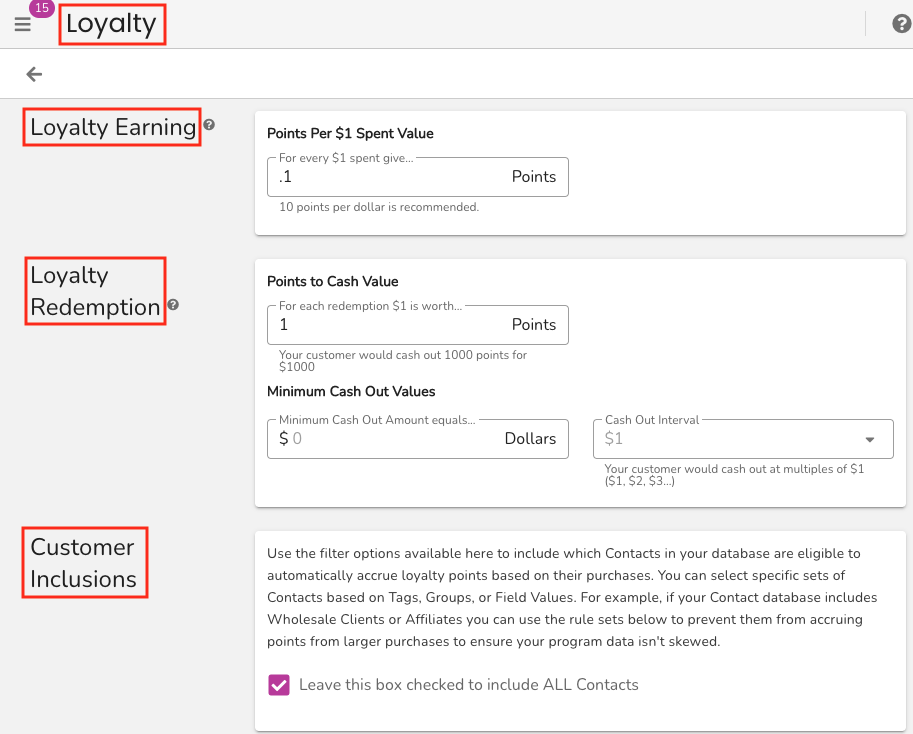 Account Settings Overview