The Personal Profile page allows you to input your name, email, and phone number. You can even reset your password here.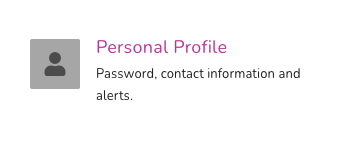 Optionally you can add a profile image.
You can also opt-in to receive Patch Retention updates as they are sent by selecting the checkboxes at the bottom.
The information entered Name and Number on the Personal Profile information page is what will automatically populate when selecting the Chat icon at the bottom of your Dashboard to open up a new chat.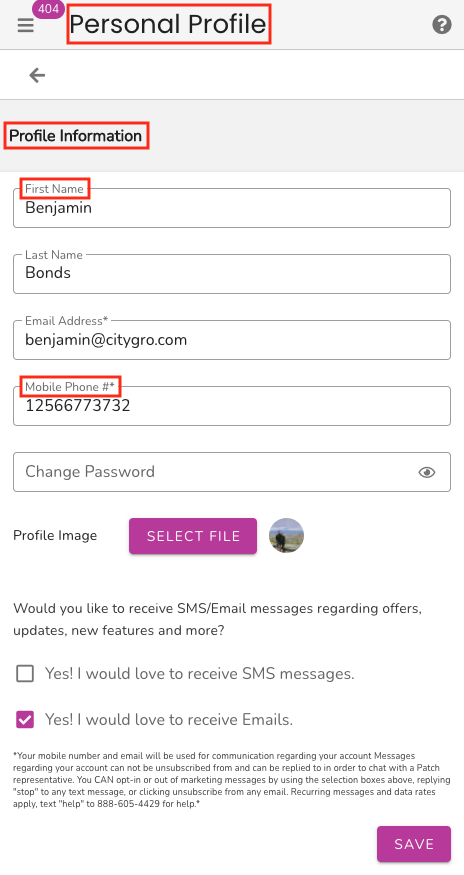 If there is NO information entered on the Personal Profile page, then it will populate with BLANK entries and will NOT let you enter information in the pop-up window.
This information MUST be entered in the Personal Profile page for it to appear in the pop-up chat window.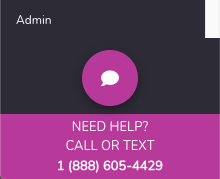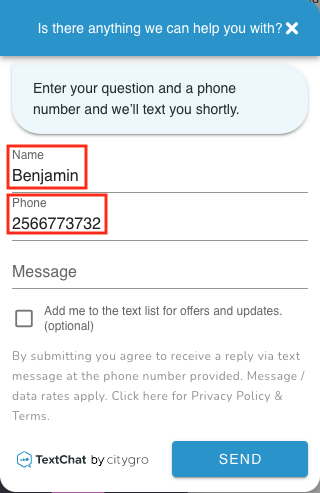 Account Settings Overview