To open the Loyalty settings go into the Account Settings, and select the 'Loyalty' option.
This is the section where you can manage your loyalty point program.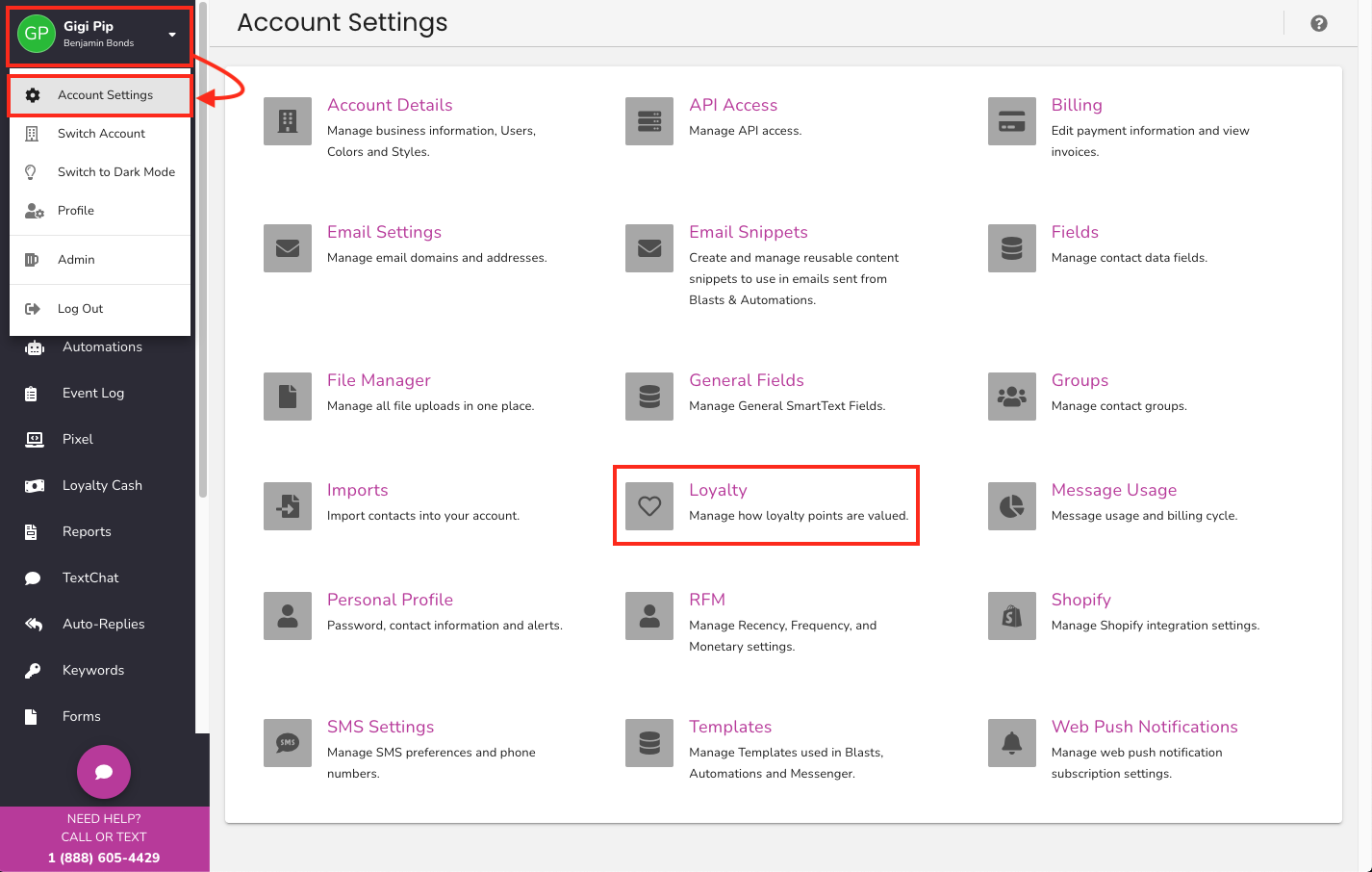 Loyalty Earning

is where you can adjust how many points are

earned

per dollar

spent. Most eCommerce businesses use a 10pts to $1 ratio.



In the

Loyalty Redemption section, you can adjust how many points are worth when redeeming. In this same section, you will need to set the minimum amount the end user needs in order to cash out as well as the amount interval in which they can Cash Out.


In the Customer Inclusion section, you will determine who is eligible to obtain points for purchases.

Please note this exclusion only counts towards the points awarded for purchases or order.finished events. If someone falls under the rule of the exclusion set here they can still participate in other Ways to Earn through the Rewards Widget, for example, they can sign up and then follow you on social media to collect points.

Leave the boxchecked

at the bottom to automatically include ALL Contacts in the Loyalty program

.



To exclude Contacts from being able to participate in the earning of Loyalty Points for their purchases uncheck the box, and use the filter option to select the segment of Contacts to exclude. A common example of when to exclude certain contacts would be Wholesale or Affiliates.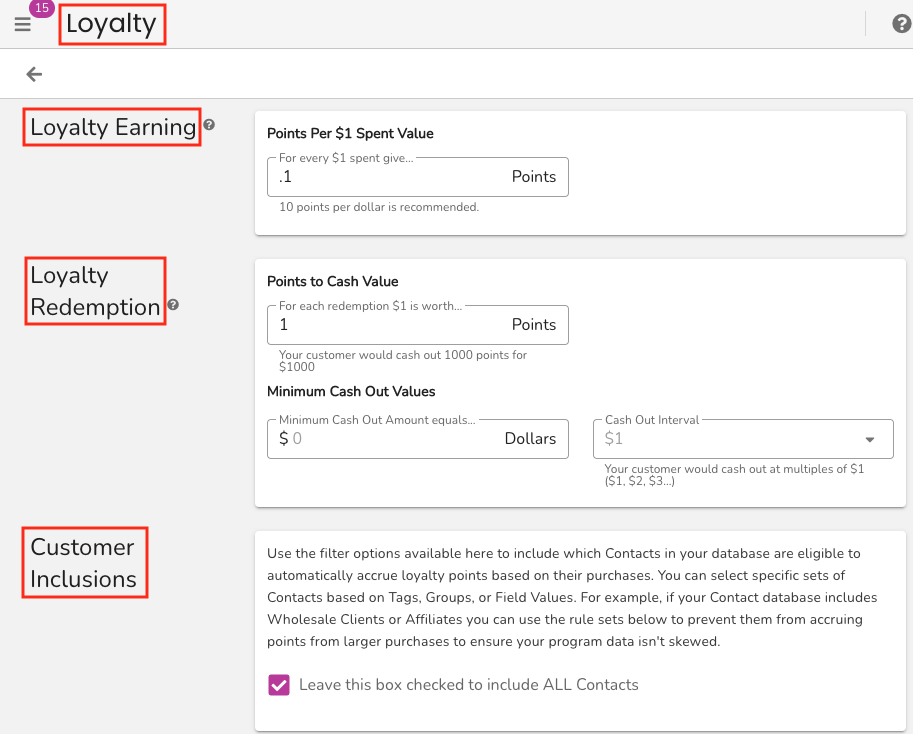 Account Settings Overview