The Option for Groups will show all Groups available and you can even create new Groups by clicking the (+) sign in the lower right.

It is recommended to create a Group before importing a list of contacts.

Navigate to the Account Settings and select the Groups option.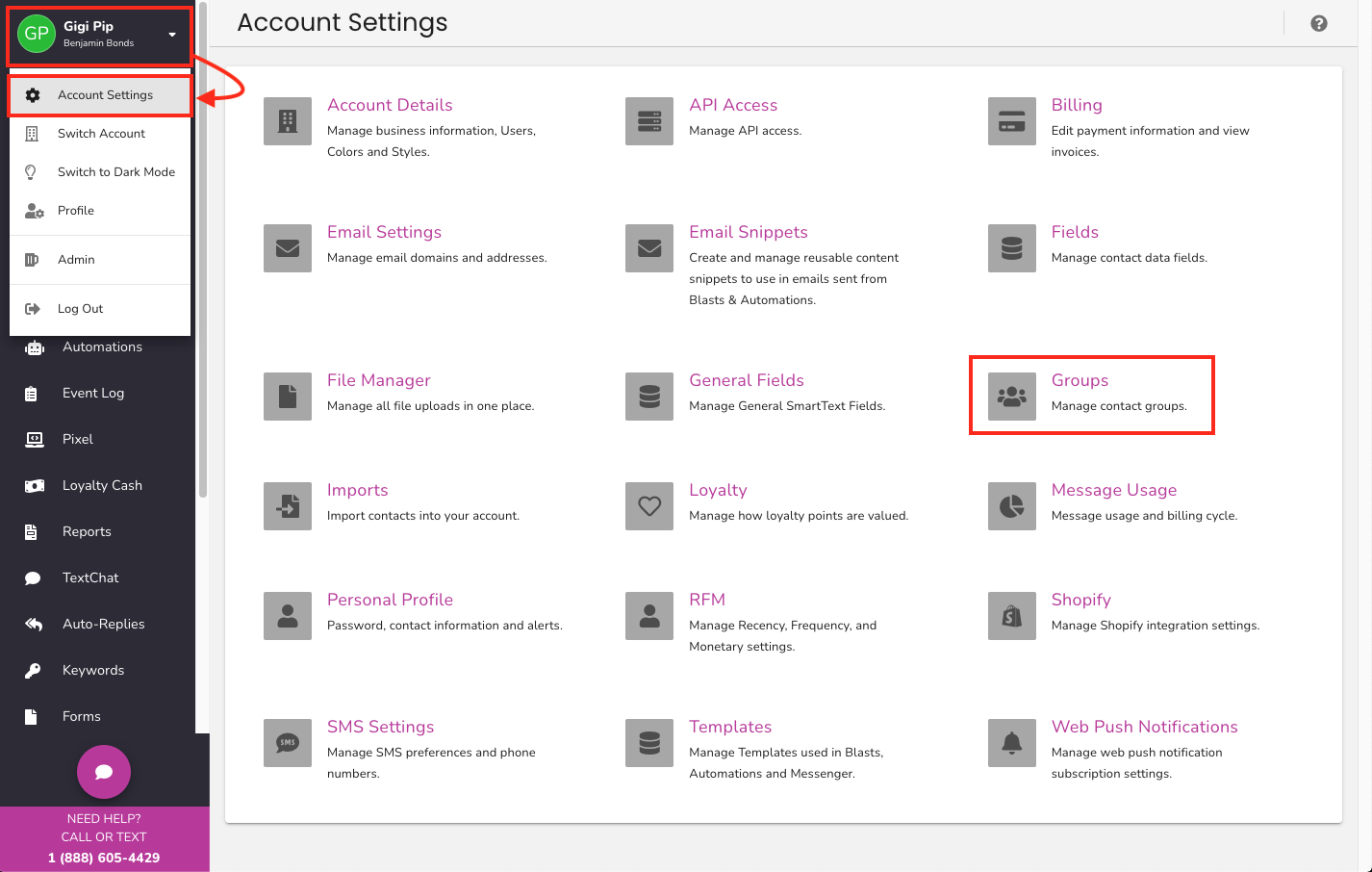 To Create a New Group, click on the round colored (+) icon button in the lower right corner

It will ask you to Create a Group and name it.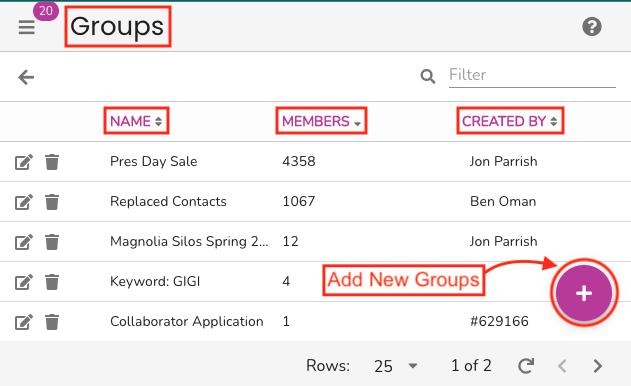 Remember that a Group is a Field that can be viewed in Contacts. You can add Groups to the columns of information by selecting the Column View icon and then add the selection.
You can also Filter by Groups.

Please reach out to our Customer Success team to ensure your Contacts are being added to your Groups properly at success@patchretention.com.
Account Settings Overview