You can add a General Field to utilize dynamic content.
This is totally customizable and has many uses!

Go into the Account Settings and select General Fields.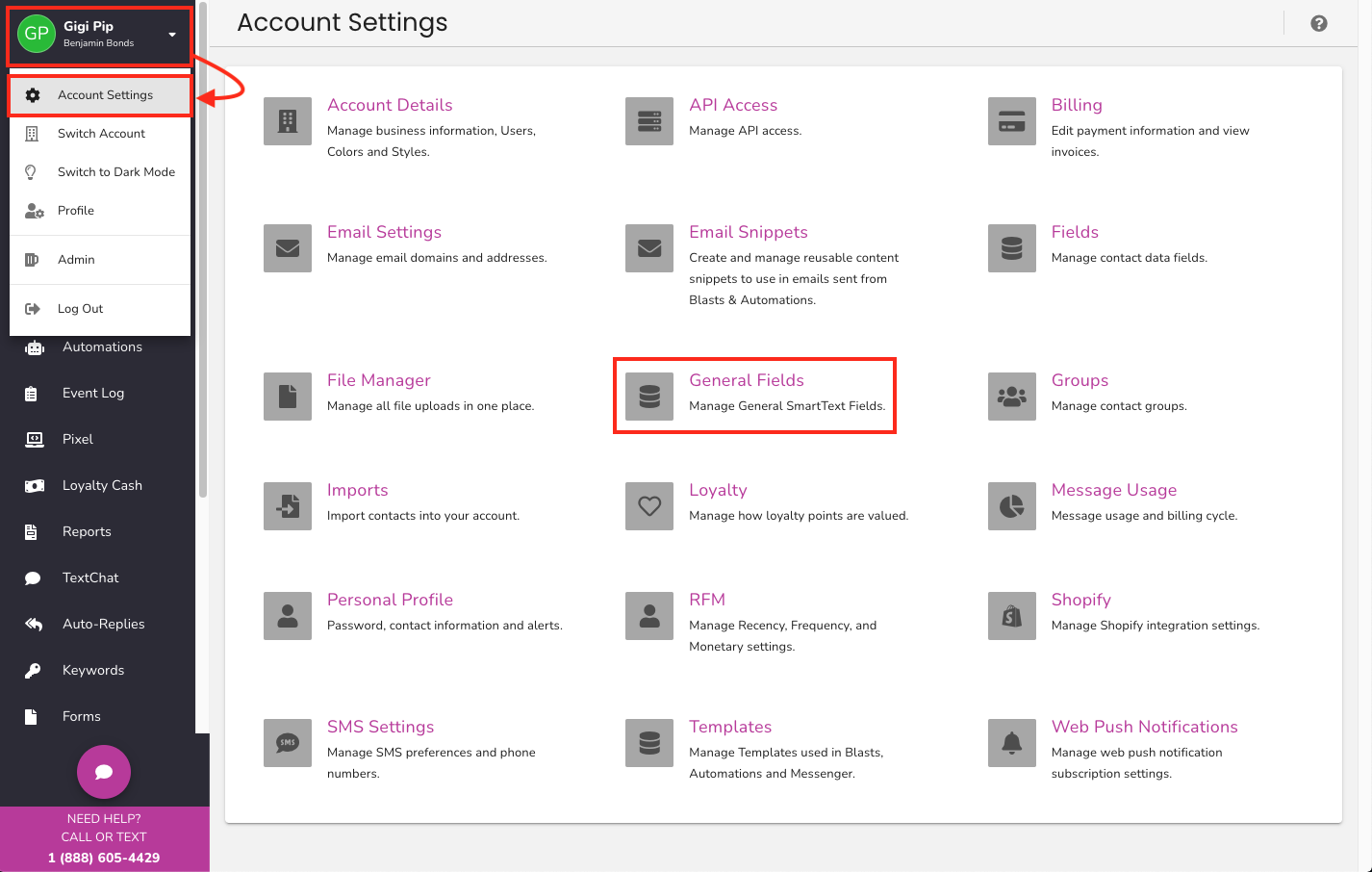 You can Add a New General Field by clicking the (+) sign. These can be thought of as dynamic fields for the account.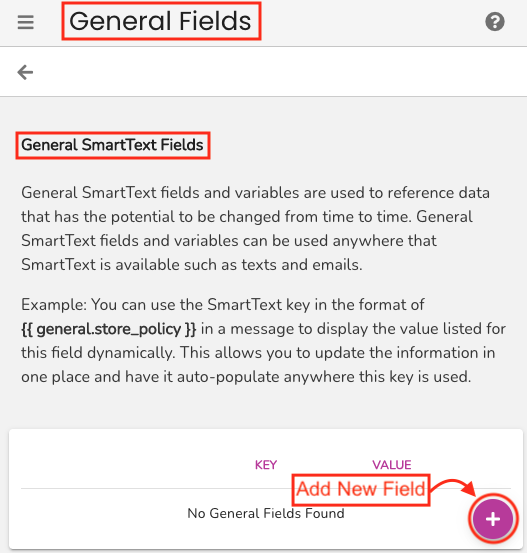 It will ask to enter the 'general. Field Key' and Field Value.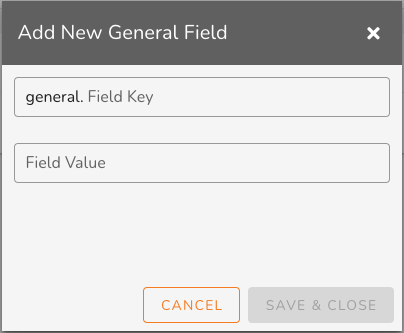 General Fields are typically used with companies with multiple locations.

Below are two common examples of using the General Field:

Email Templates
The General Field can be used as a place holder in the Social Media 'Link URL'.
In the Content of the email, when using a 'Social Icon', you can set the URL to be a General Field.
If created in a 'parent' account, it can then be shared down so that each location can have its own unique URL for the general field:
'facebook' or 'instagram'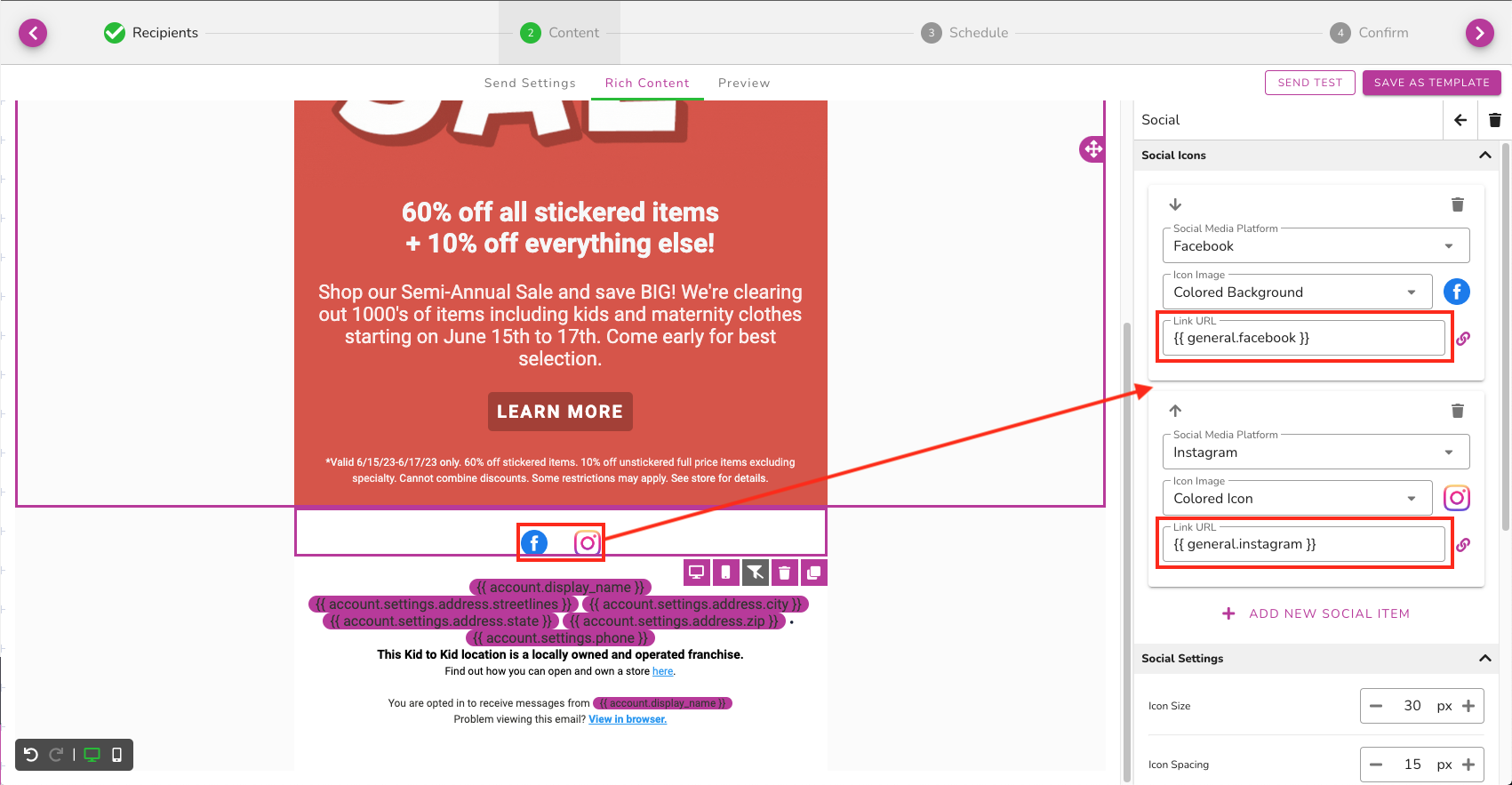 In the email templates, under the 'Send Settings' in the 'CC' section, a general field can be used here as well to Carbon Copy multiple email addresses: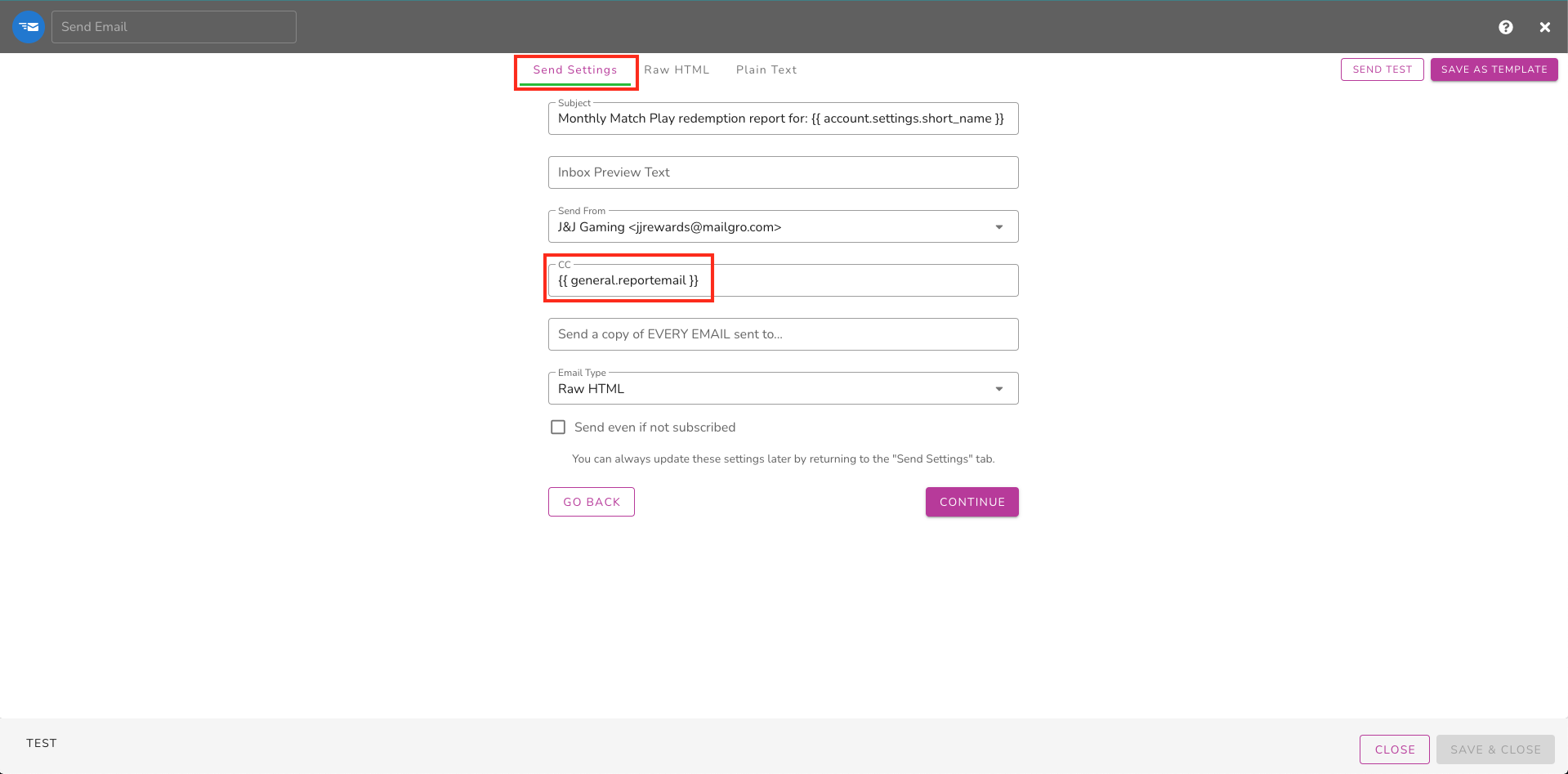 You can have multiple email addresses by only using a comma to separate all entries.

Account Settings Overview