To access/view any previously uploaded file, from the Account Settings, select the File Manager.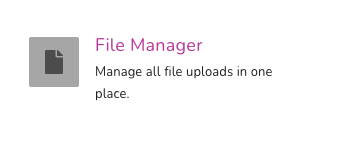 You can Add new uploads by selecting the (+) sign in the lower right corner.
You can delete an image, by selecting it and then clicking the trash can icon.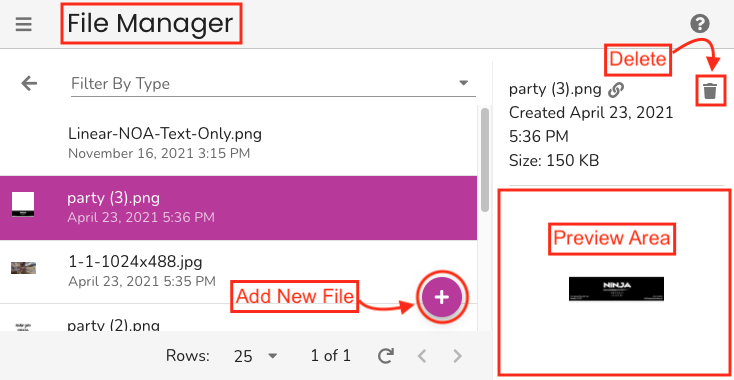 Images can later be used in the Email Editor and SMS Content Editors.
Account Settings Overview