Email From Domains
You can add your Email Domain name through the Email Settings.
To get there, go into the Account Settings and then select the Email Settings option.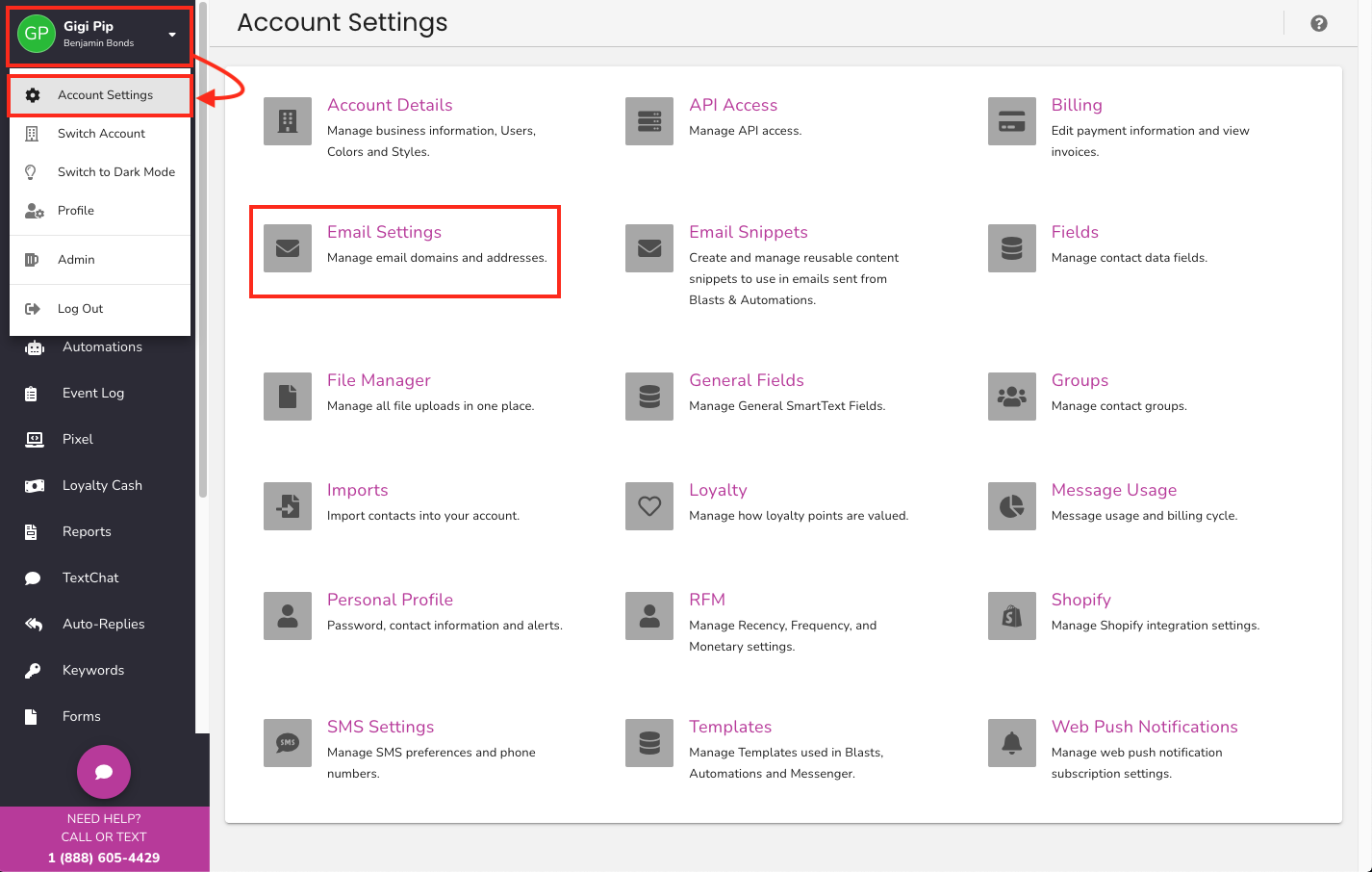 This is an optional step and not required to have a custom email domain.
To complete this process it requires assistance from your email service provider.
This process requires DNS verification.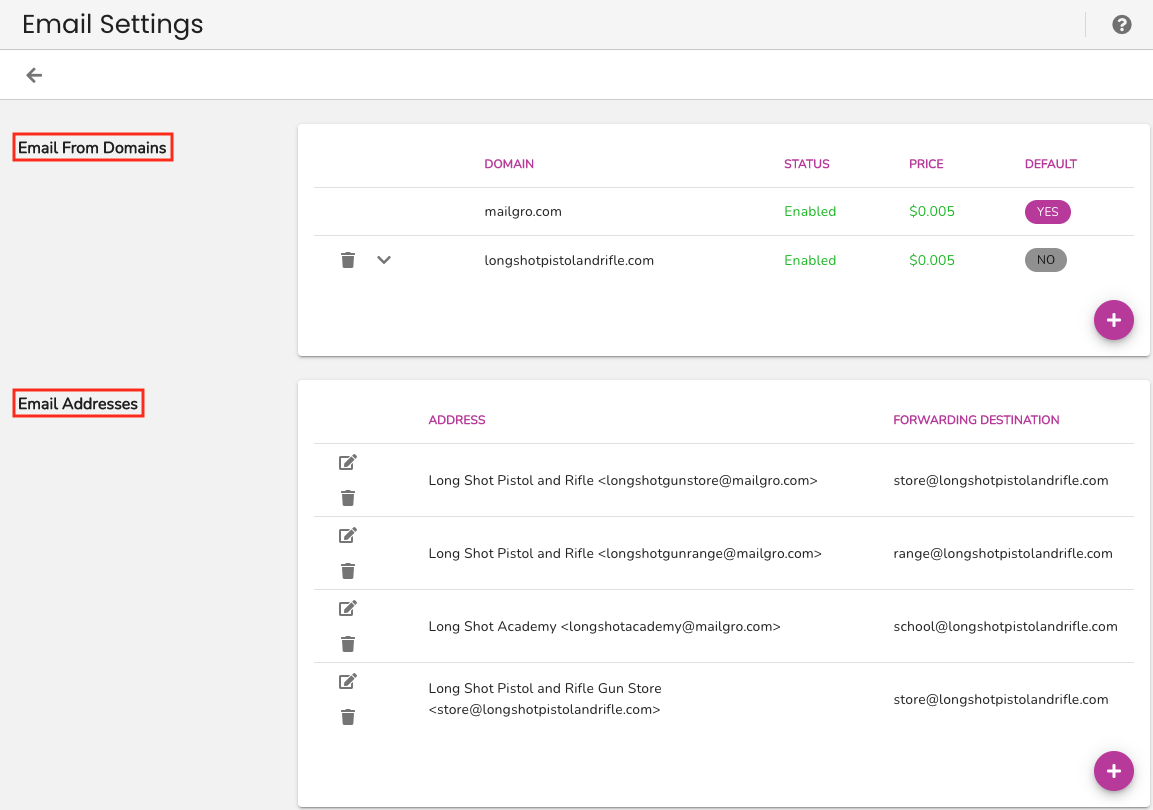 To add an Email Domain click on the (+) sign in the lower right corner.

Once you have entered your domain name, you can enter a Description, and checkmark the box stating: 'I have access to modify DNS records for this domain.'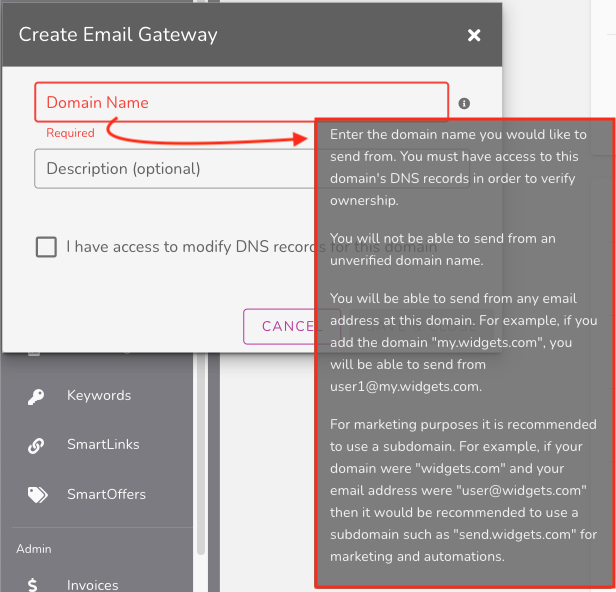 Email Addresses
You can Create a New Email Address by clicking the (+) sign in the lower right corner.

You can input the information in the fields where available.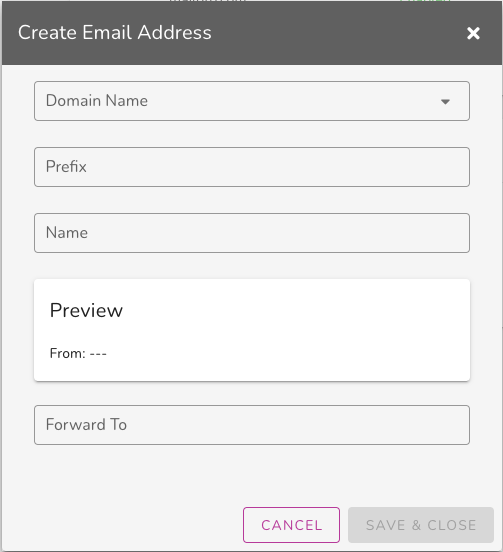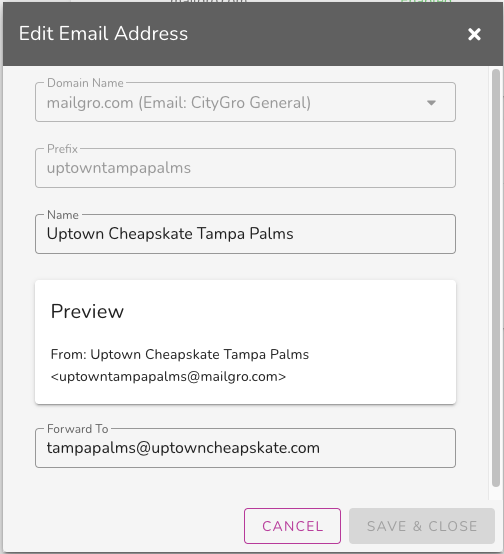 Account Settings Overview