The Billing section is where you can add/update payment information, and view details about current and past invoices.

Go into the Account Settings and select the Billing option.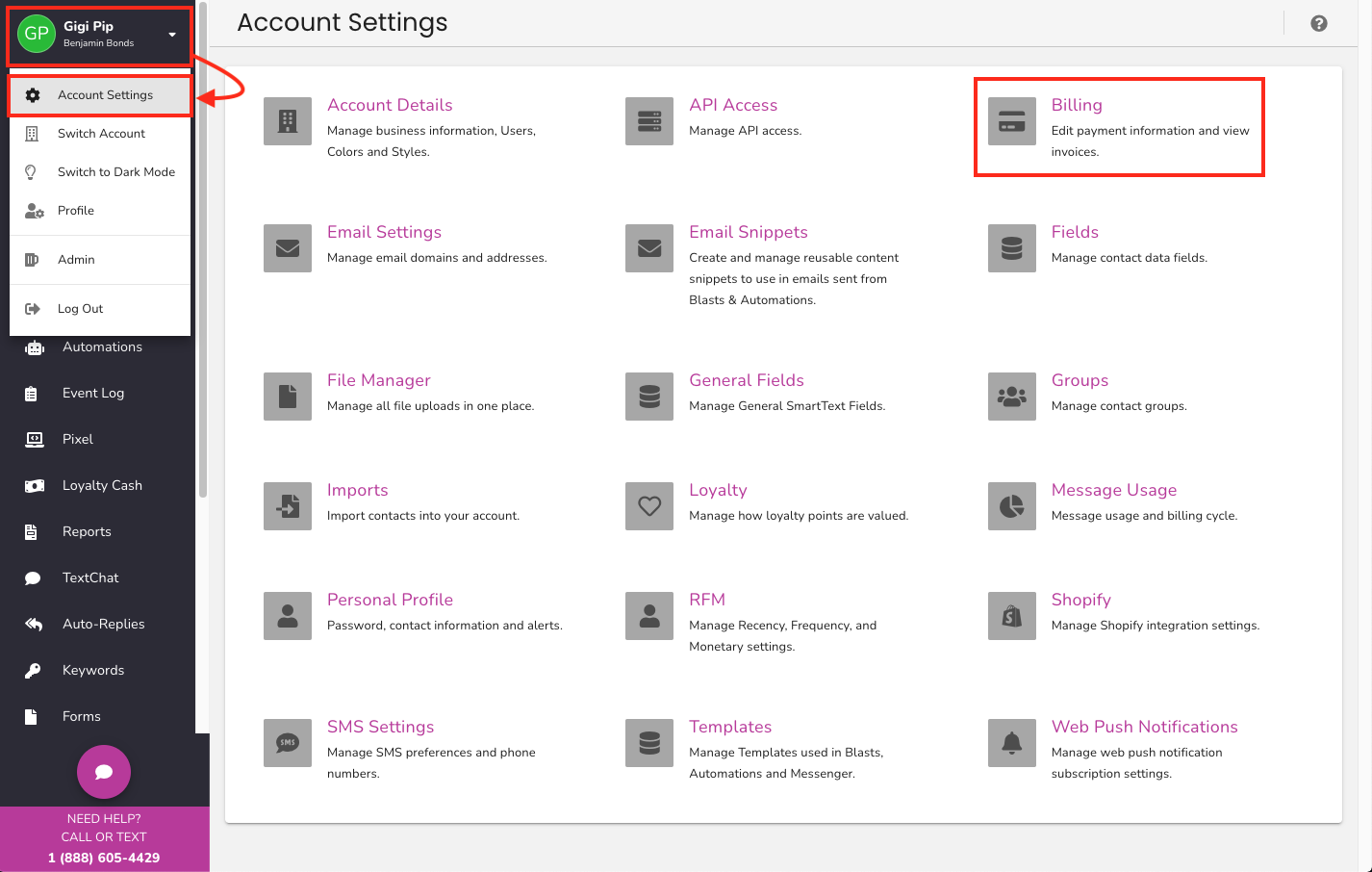 There are two sections in Billing: Payment Methods and Invoices.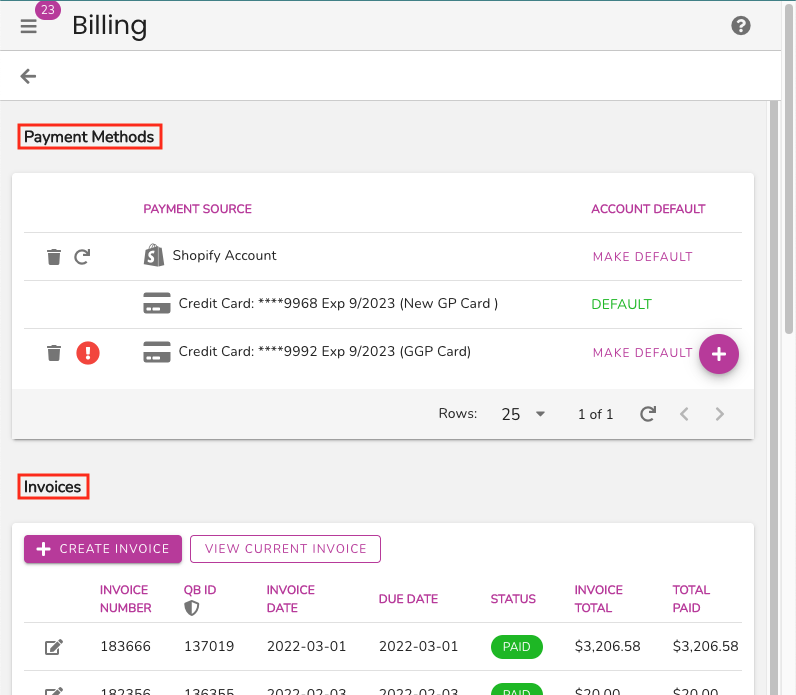 Payment Methods:
This section will show the Default card on file, and any other forms of payment on the account.
The current Default card appears with a green color to the right of the card.
If there is an error there will be an exclamation point in a red circle next to that card.

To Add New Payment information, click on the (+) sign in the lower right corner.
This window will pop up with your available options.
You can add a card or an actual bank account.
The Shopify option is not available for all accounts.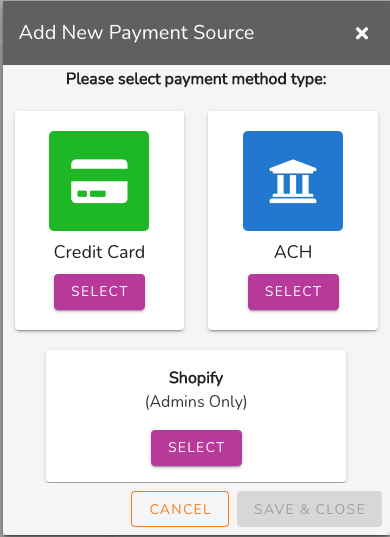 Adding a Credit Card
The option must be selected to allow a temporary $5 hold on the card for verification purposes. This gets refunded.
You can set this new card as the Default card.
If you choose the ACH or bank account, it will go through these steps, and ask you to log in with your bank account information.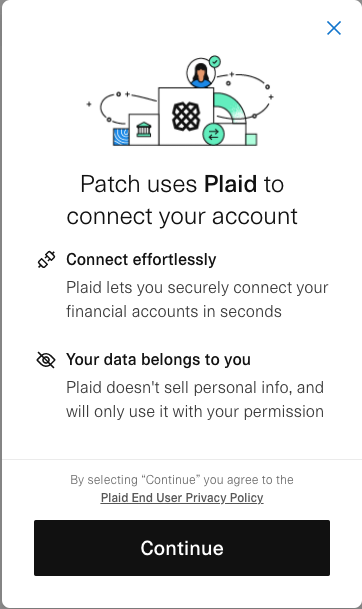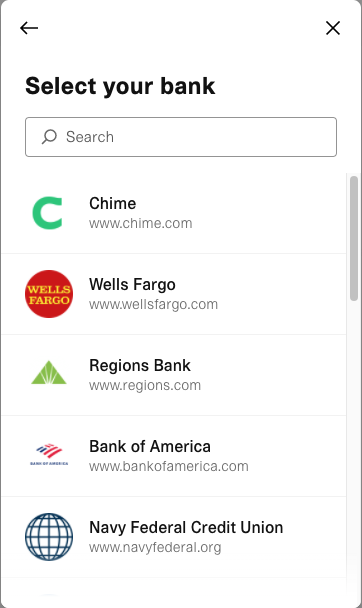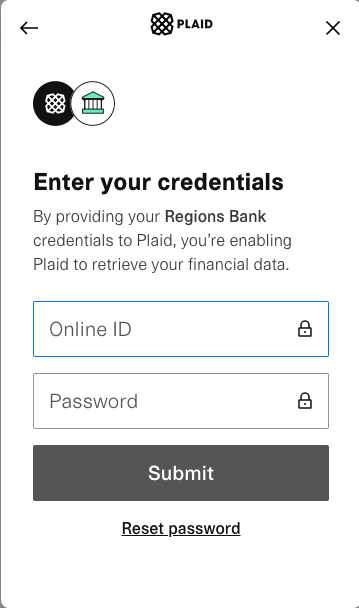 Shopify is a different source/option and has its own terms and conditions.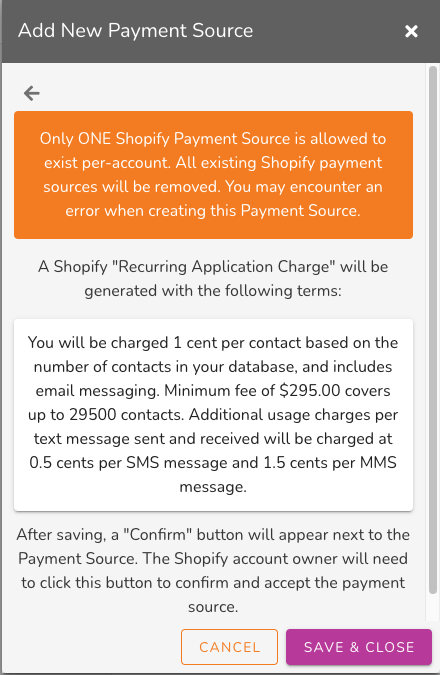 Invoices
This section will allow you to view past and present invoices.

You have the option to view the Current Invoice or any previous invoice.
When the Invoice opens, you can view the breakdown of charges on the account.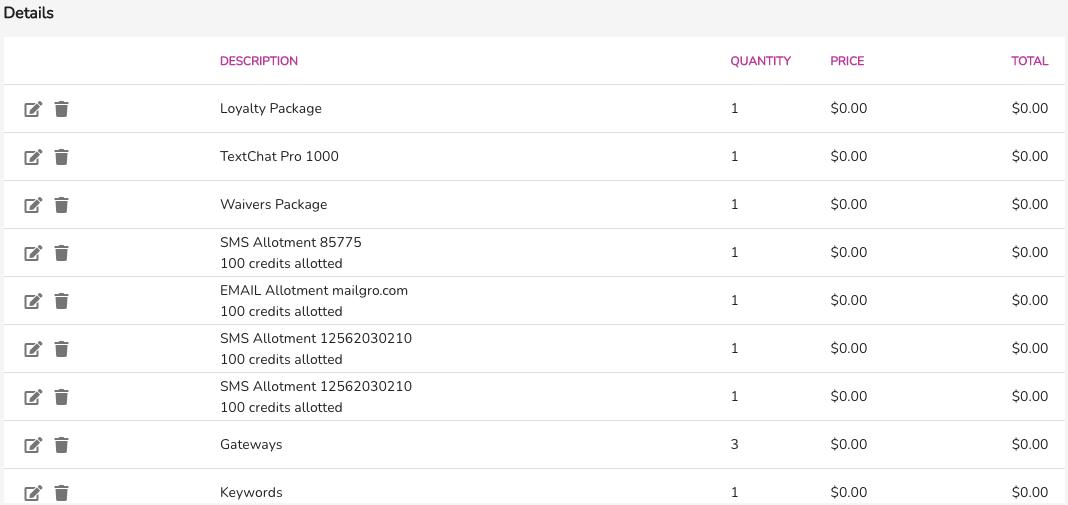 Account Settings Overview