The API Access section is where you can add integrations.


This option is where you can generate an API Access Token.

Click on the (+) sign in the lower right corner to create a new API Access Token / Key
Next, a VERY IMPORTANT pop-up window appears.
Once you Name your new Token and select the 'CREATE' button, new information appears.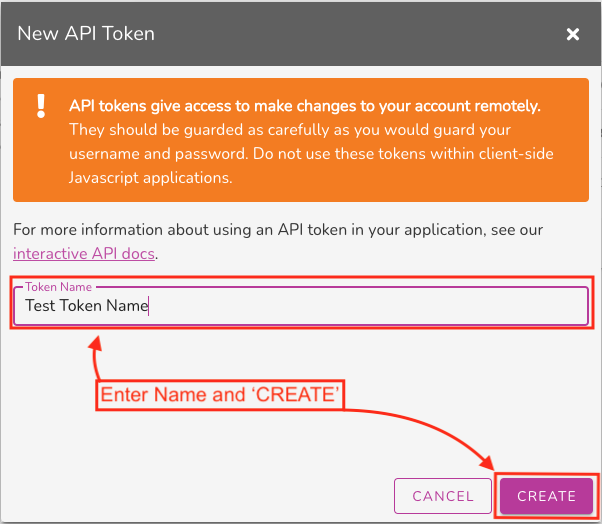 The string of characters is your API TOKEN / KEY. This will be the ONLY TIME this is viewable.
Once you have it Copied / Pasted this token/key you can close this window.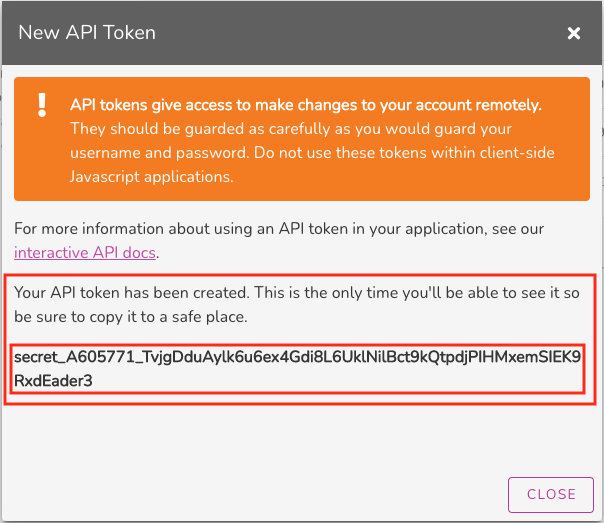 The new Token / Key will appear in the list.

Click on the Trash Can icon to Delete an Integration. As a Failsafe it will ask for you to type in specific characters to delete.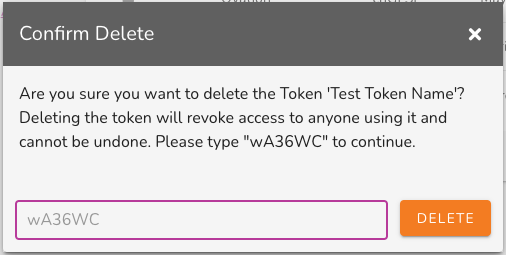 Account Settings Overview