How to Delete Contacts
1. From your Dashboard, click on the 'Contacts' module in the list on the left-hand side of the portal. After selecting your contact(s) click on the multiperson icon above the list and to the left. Clicking on this icon gives a drop-down menu of options.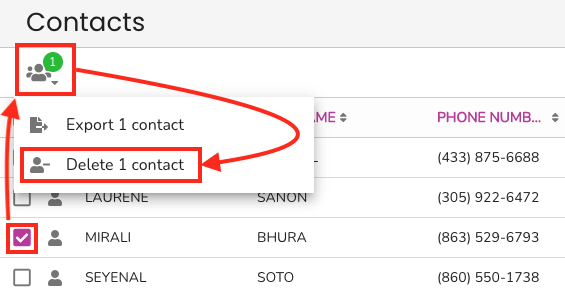 (Optional) If there are more contacts to be deleted, select multiple/all contacts.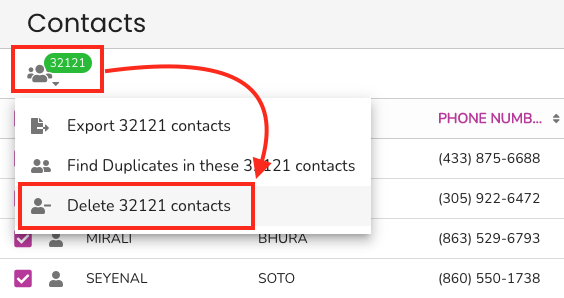 2. A secondary screen will pop up automatically and it is the last stop for accidentally deleting contacts.
The prompt will ask to type in the word in all caps DELETE + # of contacts to be deleted. Be absolutely sure you have selected everybody that you want to delete as this process is irreversible past this point.