How to Select Contacts

1. There are at least 3 different ways to select contacts, let's take a closer look.
From your Dashboard, click on the 'Contacts' module in the list on the left-hand side of the portal. Once this list loads, you have a few options available to select single, or multiple contacts.
A) Selecting a 'Single' contact:
Simply click on the checkbox next to the person icon. The multiperson icon displays the total number of contacts selected. Here it only shows the #1.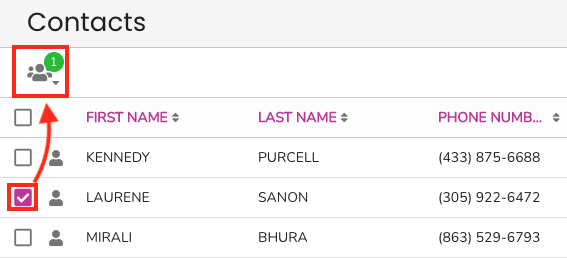 B) Selecting 'Multiple' contacts:
Click on the checkbox for all desired contacts. The multiperson icon now displays the number 2.