How to Find Duplicates / Merge Contacts
There are two ways to merge contacts:
By selecting contacts individually, or by searching for duplicates.

1. From your Dashboard, click on the 'Contacts' module in the list on the left-hand side of the portal.

Option 1: Search and select the contacts you would like to merge. Click on their checkboxes and merge the two contacts.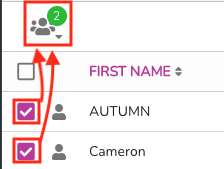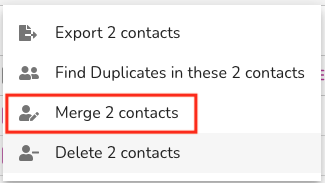 Note: The first contact selected will be the default contact of which data will be used.
Option 2: If you are searching through the database for duplicates, select ALL Contacts.
To select ALL Contacts, check the first box at the top of the column which selects all of the contacts on the viewable page, then once you have done so a second box will appear next to the first checkbox this box will select all contacts in your database.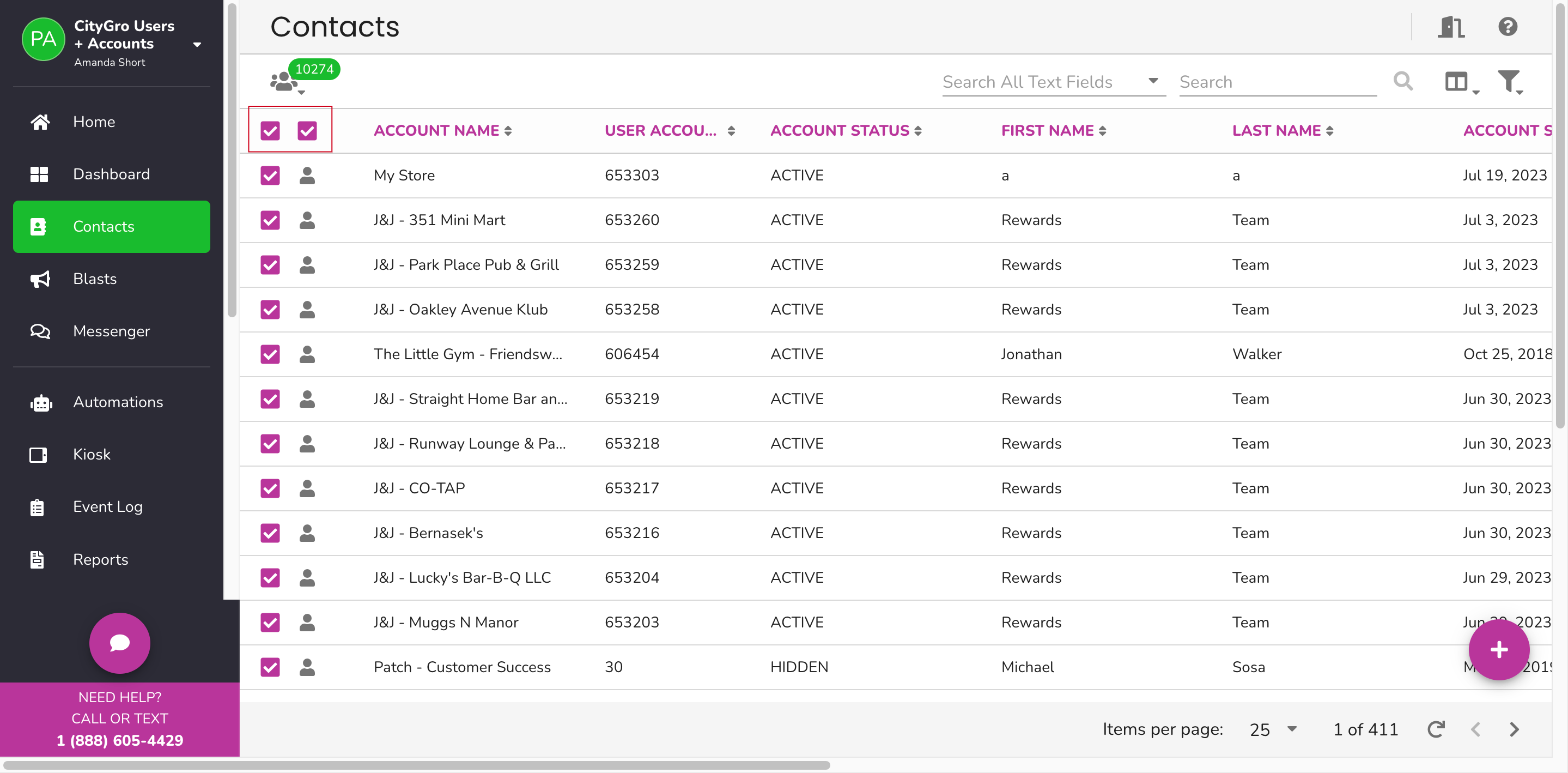 Then click on the multiperson icon and then choose the option to 'Find Duplicates'.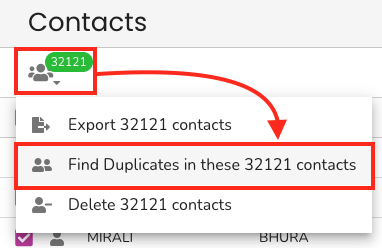 You can search for duplicate accounts via any field in Patch.
By default, it is set to search by Phone Number, but this can be changed by selecting the drop-down list and choosing a different option (for example - Email Address).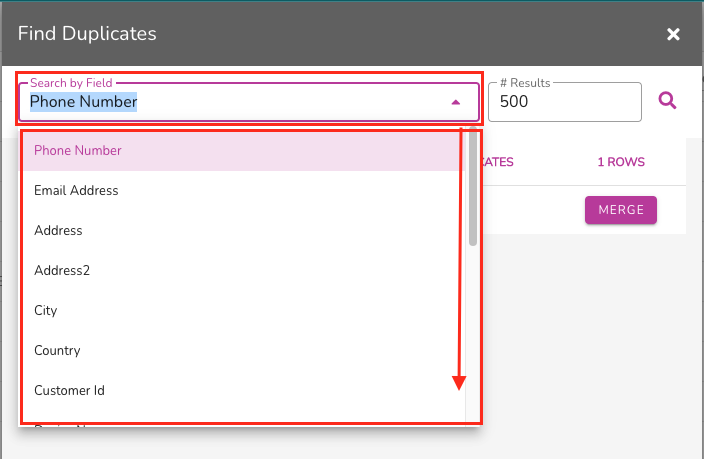 2. Once you have determined contacts to merge, choose your option to either manually go through and merge each contact profile or at the bottom of the page you can select 'auto-merge' all contacts: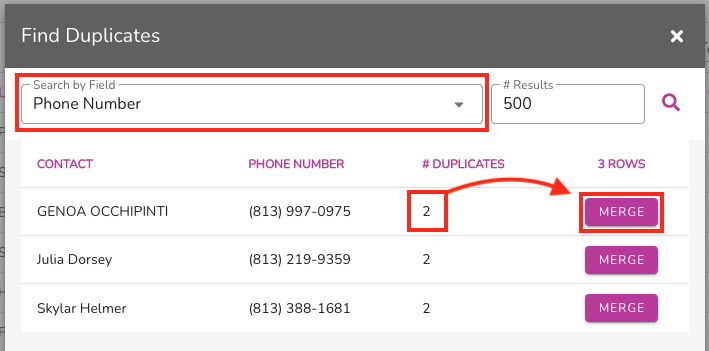 3. This window will open up when starting the merger.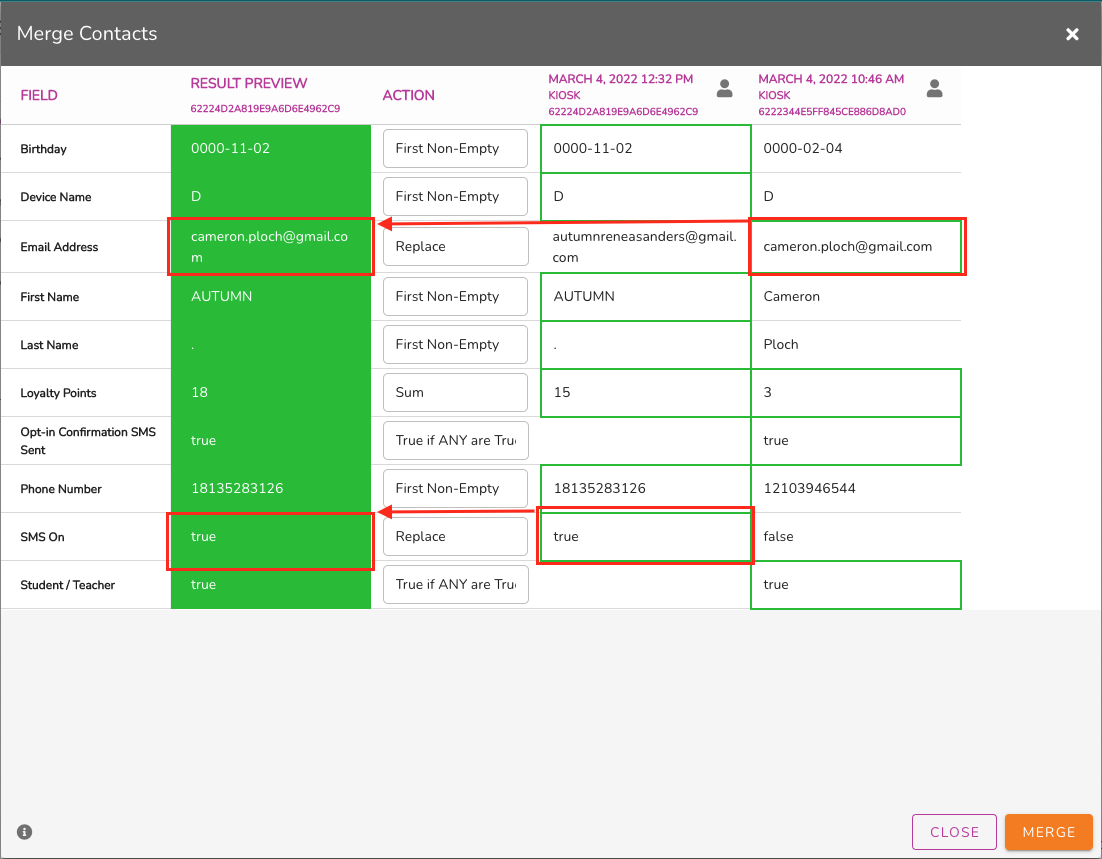 Select the options you want to keep when merging individual accounts and it becomes highlighted with the green outline and appears in the 'RESULT PREVIEW' column.
Keep in mind a few things when looking at this information:
The Time/Date stamp on which the activity occurred (old information),
Opt-in/Bounce status (is only one account opted-in/bounced),
Same Email Address/Phone Number (is the spelling correct on both/or is one newer)
4. When the process has been completed for merging all duplicates, you should get this notification: