How can I add contacts to my database?
There are several ways a contact can be added automatically:
Import Contacts List

Shopify Sync

WooCommerce Sync

API Integration

Manually
There may be a situation in which you need to add the contact manually
- From your Dashboard, click on the '

Contacts'

module in the list on the left hand side of the portal and then click the

circle '+' icon

in the lower right hand corner.
Once you click on the '+' icon/button, this window will pop up asking you to input the customer info.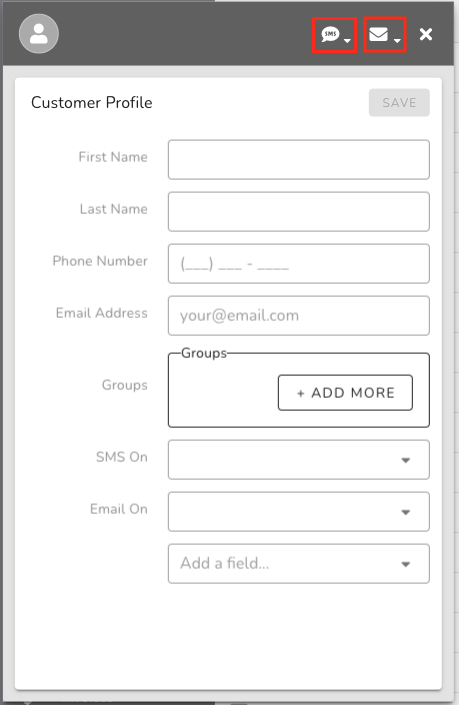 If you wanted to add this customer to a group it may give a drop-down list of the available.
You can also add this customer to more than one group by clicking the 'Add More' button.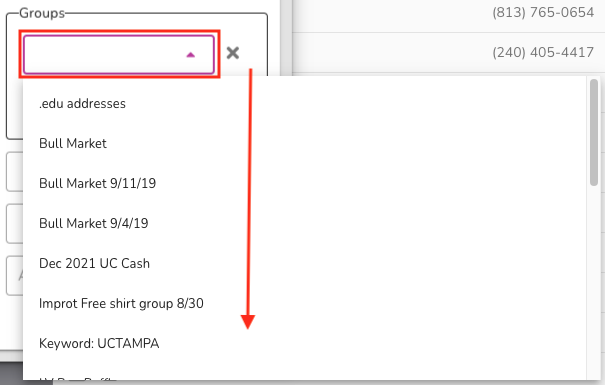 You can add as many additional fields to the Contact profile and complete those.
Once you are done, click the purple SAVE button at the top of the profile card.