Select a contact to open the Customer Profile Window.
The Discount Codes Tab appears on the row at the top within the Activity Window.


The available tabs to go through are:

- Activity

- Loyalty

- Discount Codes

- Automations
In the Customer Profile Card - Activity Tab, the Activity tab has been detailed.
Now let's take a look at the 'Discount Codes' tab.
The next tab is Discount Codes and pertains mostly to Shopify.
In this window, you are able to generate a Discount Code and view current and previously redeemed Discount Codes.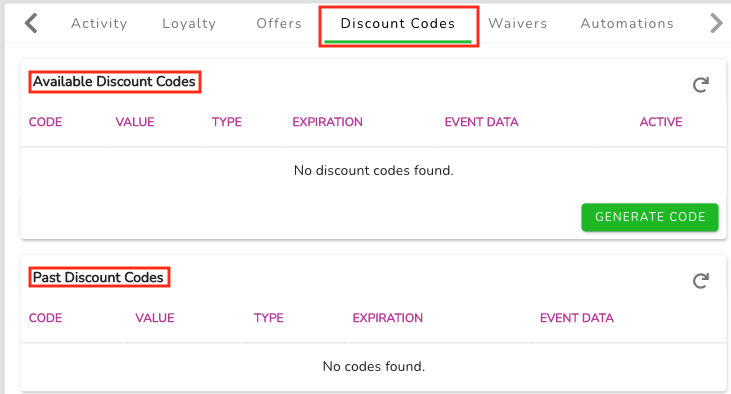 On the Generate Discount Code window, you will see the adjustable parameters.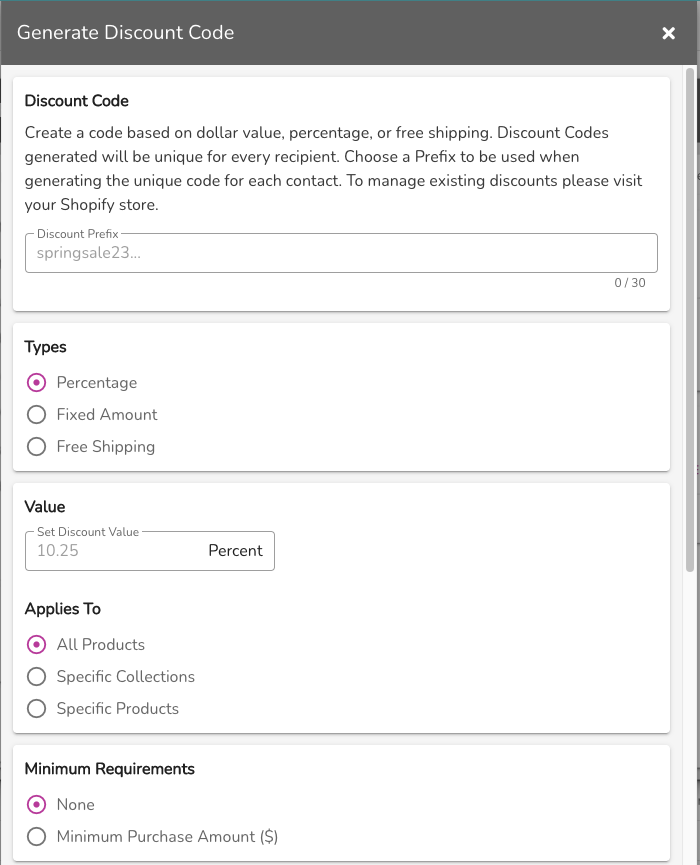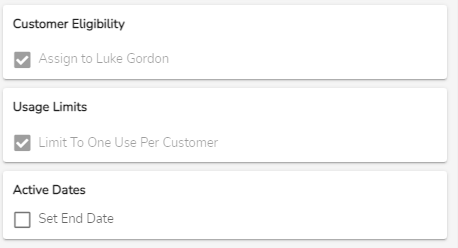 Once you have completed setting up your discount code, you can GENERATE CODE.