There are a number of reasons why you may want to view/edit a customer profile.
Because there is much to cover, we will need to cover the 'Customer Profile' in sections.
Let's start by opening up a Customer Profile. You can search for a specific contact. To view/edit a contact click on the 'person icon' next to the individual you are interested in.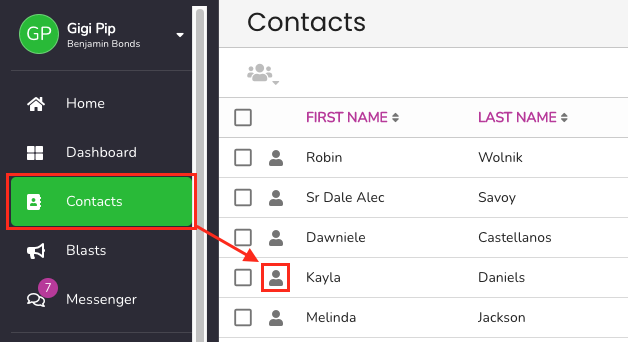 Once you click on the person icon, it will open up a new window.
Let's look first at the icons towards the upper right corner and then we will look into the Customer Profile window on the left half of the screen.
In the upper right-hand corner of the window, you can see that there are two icons with green checkmarks. These are the Opt-In status indicators.
The green checkmark signals that this contact has opted-in for both SMS and/or Emails.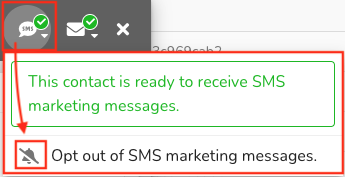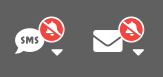 If you click on either icon, you will get the option to opt them out.
A red circle with a line through a bell means they are opted out.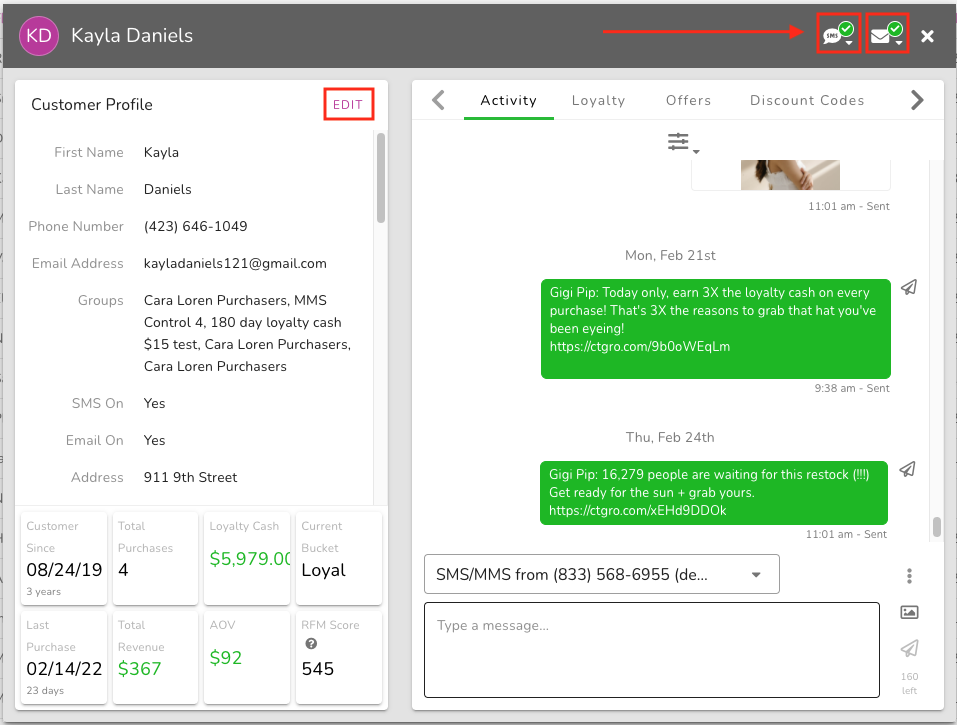 You can also select the 'Edit' button in the Customer Profile window on the left section to make these adjustments to the profile.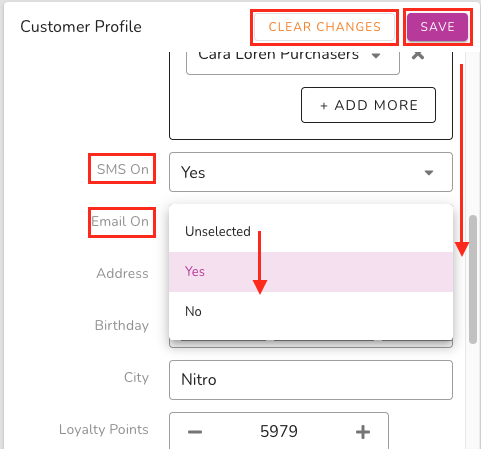 For example, you can manually change the fields by selecting the 'Edit' button in the upper right corner, scrolling down to the field for 'SMS On' and changing the status to one of the available options, and then Save it.
You can also select Clear Changes if you do not want to apply any updates.
You can edit any of the fields that appear, change the field or type in a different entry, etc.

If you scroll to the bottom of the fields list in the Customer Profile window, you are able to add any additional field(s).
By clicking the 'Add a field…' you can scroll through available fields for the account.
When you select the desired field it will be added to the Customer Profile as information available to see.
You can even create a new field if needed and add it to their profile by using the same method of adding additional fields here. To learn more about Adding a field, click here.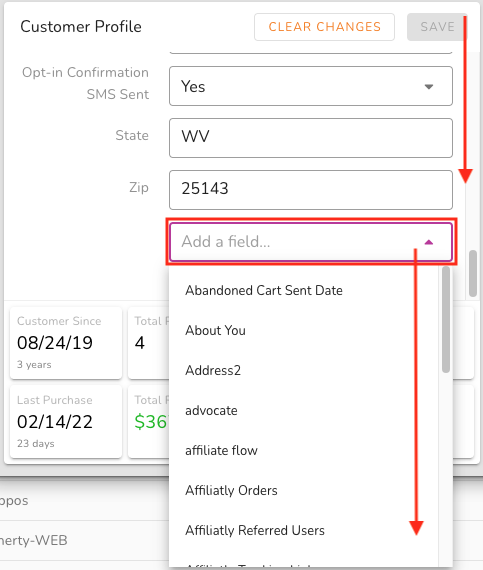 Towards the bottom half of the Customer Profile window on the left side, it will display some calculated statistics.
Many of these stats are straightforward.
The 'Current Bucket' is calculated by their 'RFM Score'.
The RFM Score is a measurement that is relative to a customer's shopping behavior. How long since their last purchase, how many times they have made a purchase, and how much each of their purchases are valued for.
Learn more about RFM here.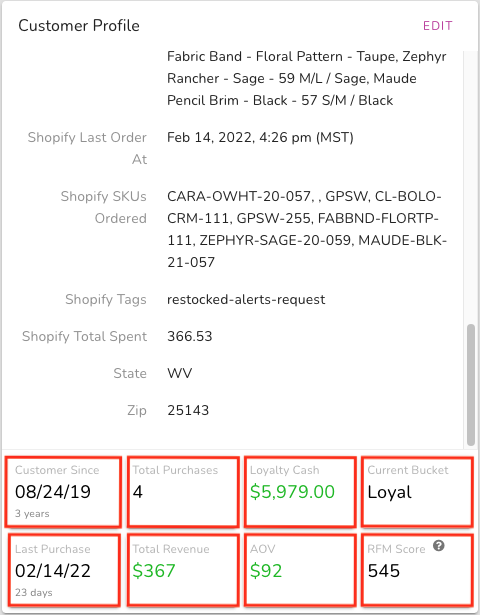 Customer Since: Shows contact creation date
Total Purchases: Shows how many lifetime purchases have been made
Loyalty Cash: Shows redeemable cash/points available
Current Bucket: There are 5 different possible buckets: Loyal, Promising, New, At-Risk, Lost.
Last Purchase: Shows the date Last Purchase occurred and its age
Total Revenue: Shows current total of revenue generated to date by this customer
AOV: Stands for Average Order Value
RFM: Is a score assigned Recency Frequency and Monetary Value