Email Overview
There are many different occasions where you would configure an Email message to send to your Customers. They all follow the same basic principles, thus this overview will touch on all the parts you need to know.
Whether sending a one-time Blast or a recurring Automation, you can make sure you're reaching the right customer at the right time with the right message.
The Email Editor flow is the same regardless of which module you are in.
First, select how you want to start your email: Start from Scratch or use an existing Template. If you choose Start from Scratch, you will then choose how you will build the email: Drag-n-Drop (Email Builder), Code Your Own (HTML), or Plain Text.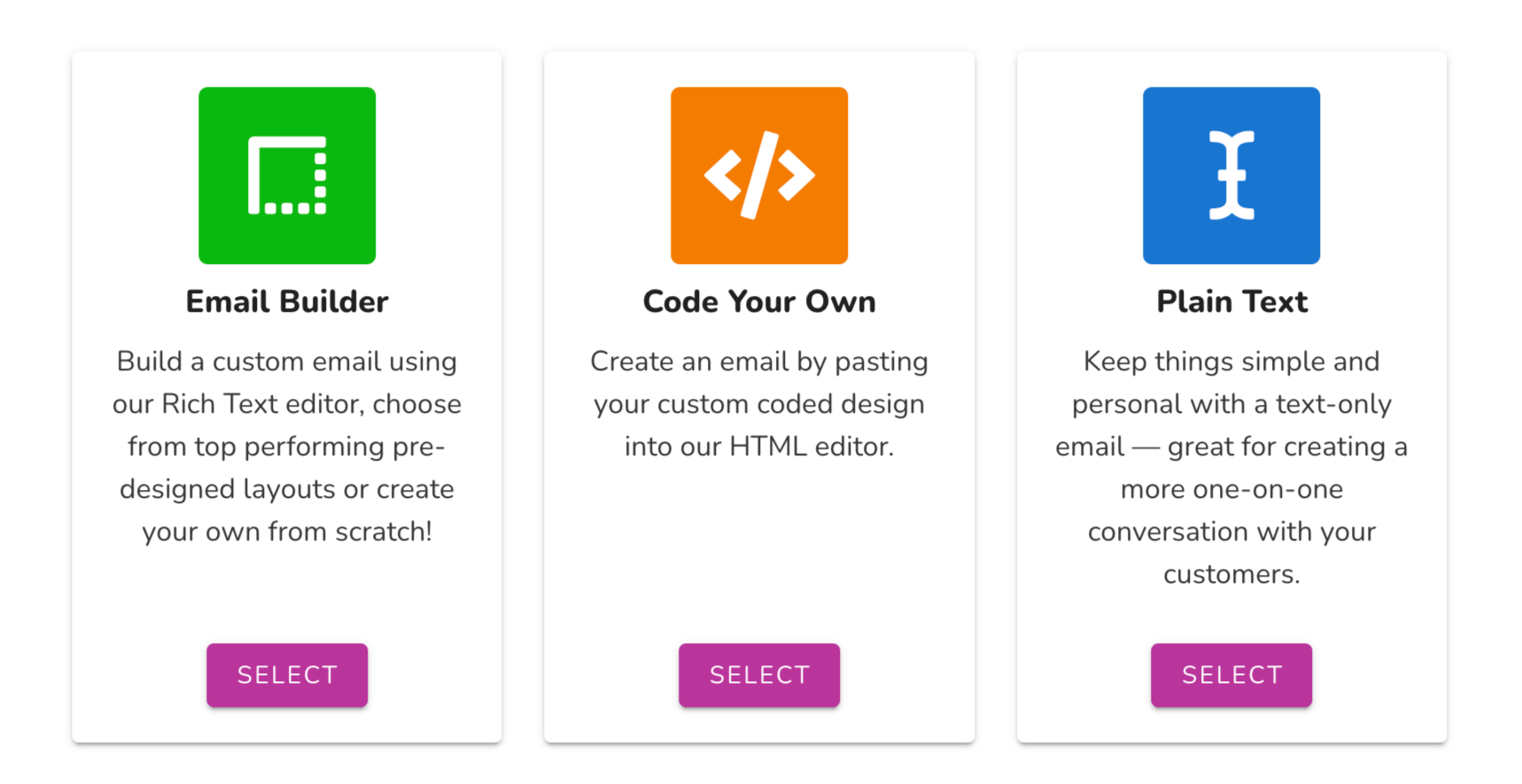 If you select a Template the editor will be based on how the Template was originally created.
Patch provides every account with pre-written content for Email messaging available via Templates. You can also create your own templates for ease of use later. Email Templates can be found in the Templates section under Account Settings, within the Blasts module and Automations.
Click here to learn more about Templates.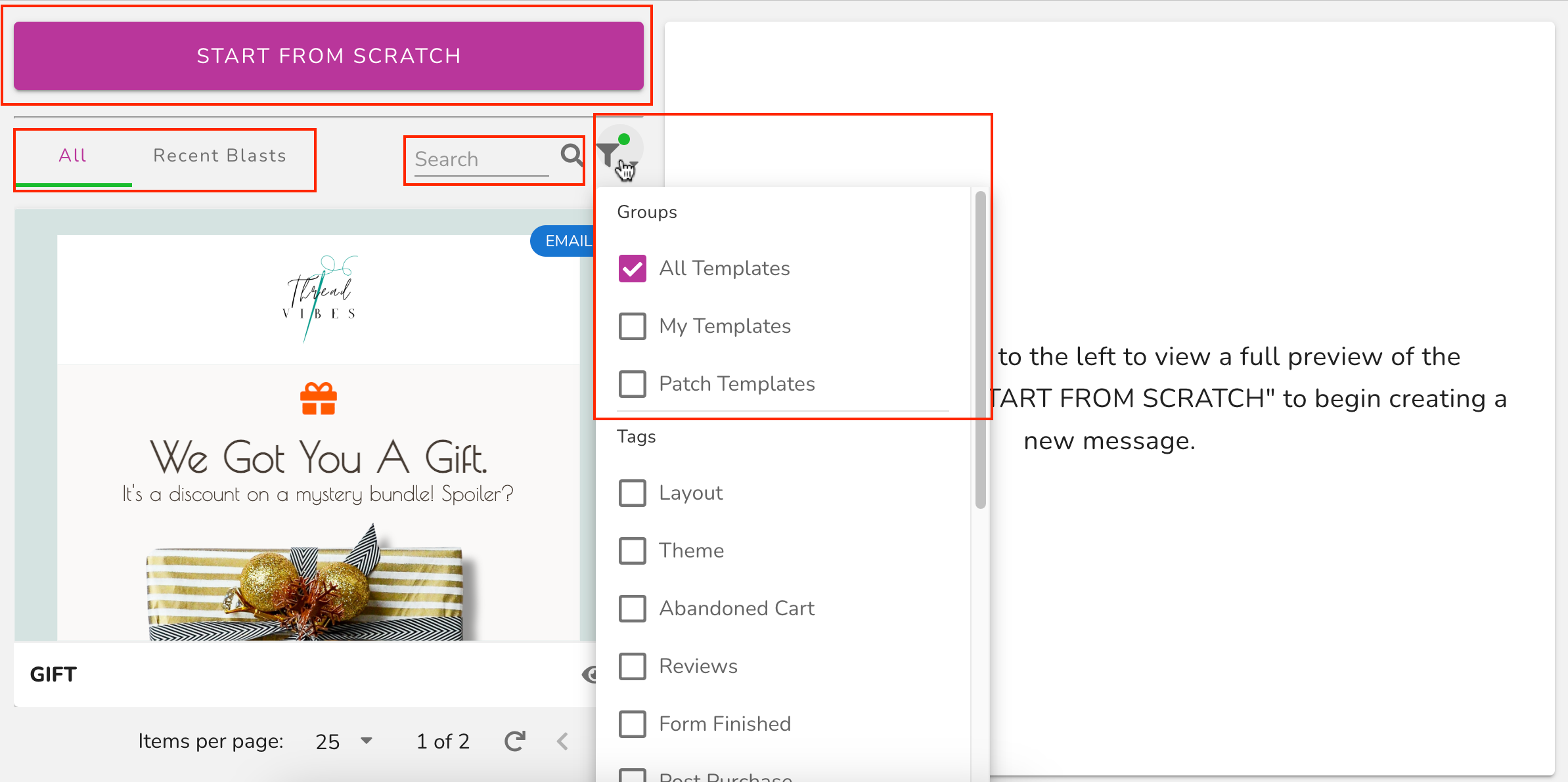 Send Settings
The next screen will house all of your sending settings.
Subject
Inbox Preview Text
Send Copy To: This should only be used within Automation, recommended to contact Customer Success before utilizing.
Send From Email Address (Gateway)
If your account has more than one email domain, you can select which number the message came from by changing the following drop-down.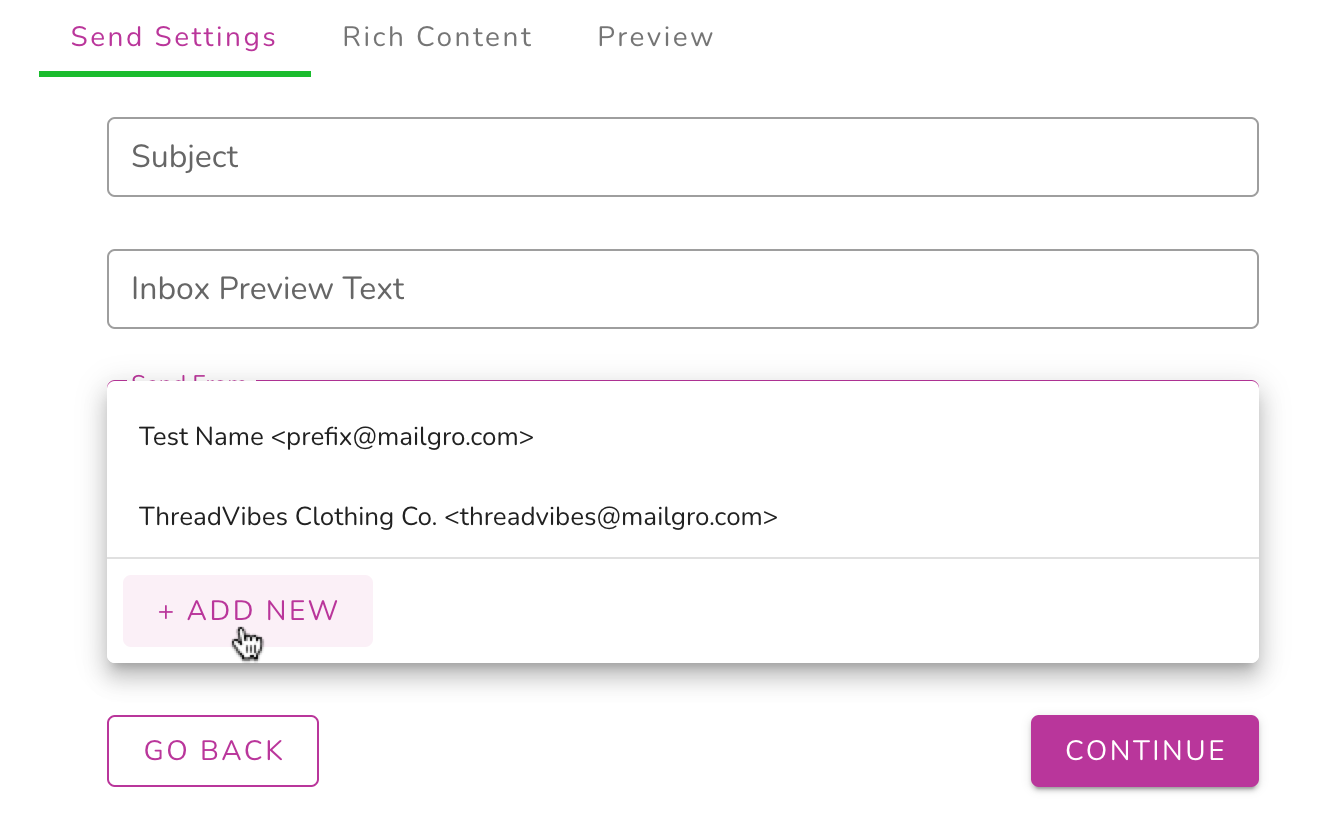 Personalization within your Messaging:
Use the 'INSERT' selector to include SmartText or SmartLinks.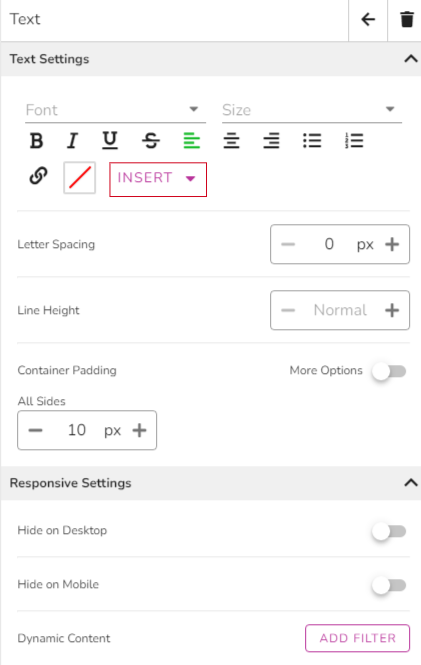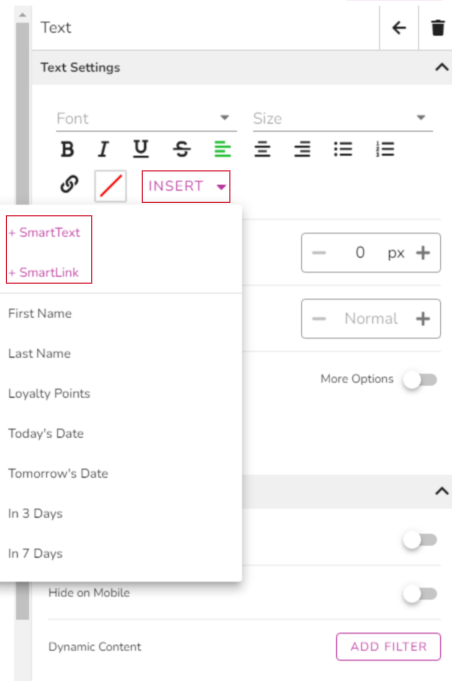 Allows you to insert personalized information from the Contact Profile or Account Details to create a more customized and conversational message.
SmartText is populated based on the data you are collecting from your Contacts as well as Account Level data fields.
Each account comes with default data fields but you also have the ability to create customer Data Fields. To create a custom data field see the Fields section under Account Settings.
Examples of data fields available for SmartText: First Name, Birthdate, Location, Loyalty Points, and much more!
There is also a quick-select list of the most common SmartText used such as First Name, Today's Date, etc.
Timestamp(s) are also SmartText variables that can be included in any message with Patch. Timestamps allow you to include time-sensitive information based on relative times in the past or future.
Click here to learn more about SmartText.
Allows you to replace a URL with a short, measurable Patch Retention link. You can use this for anything that would have a link (form, webpage, social media link, etc.)
Click here to learn more about SmartLinks.