The Account Details section is where you can change primary account information.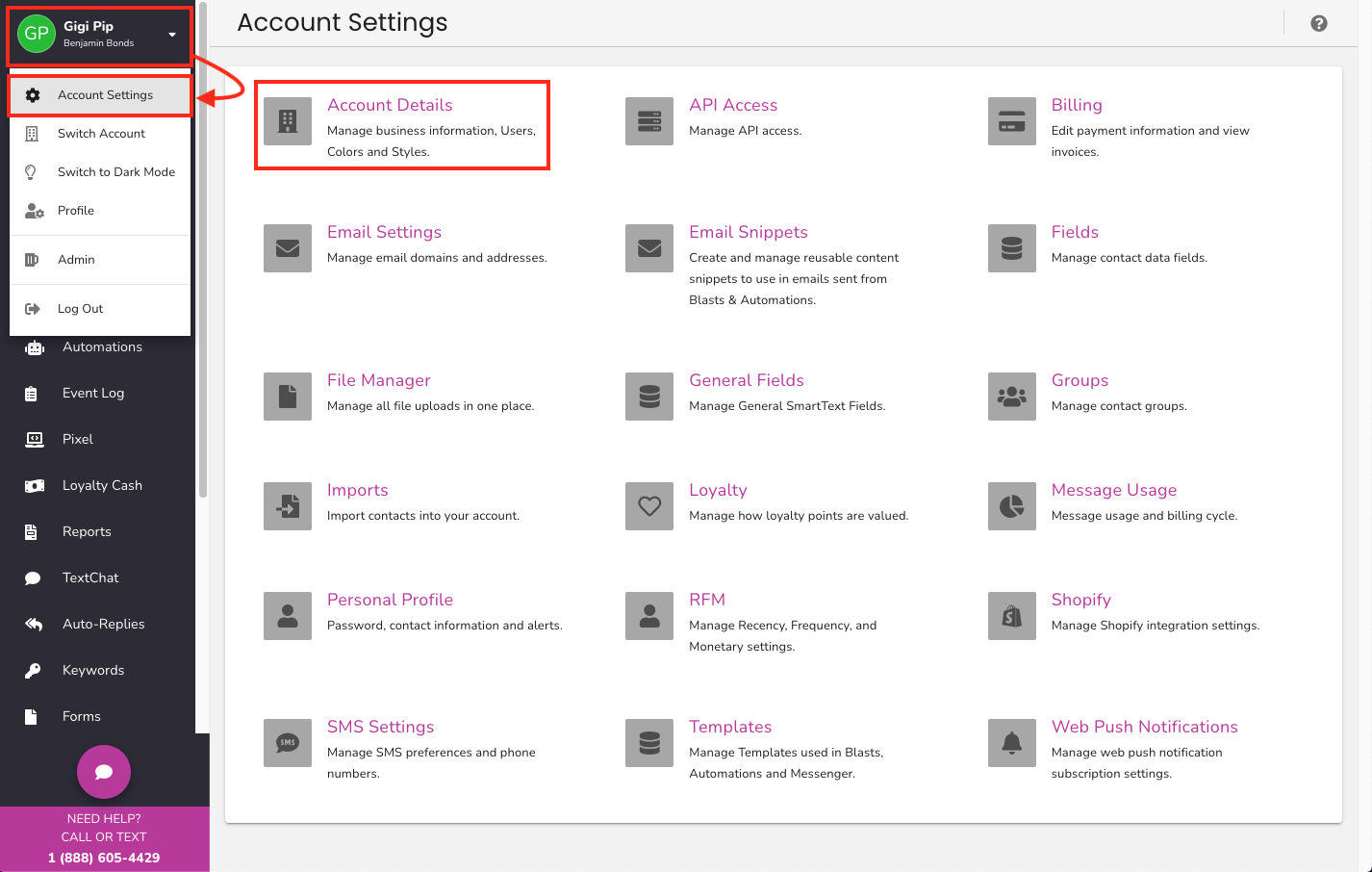 There are three sections in the Account Settings:

Business Information

Brand Settings

Admins
Business Information
This information is pulled from Shopify during the account setup process and populated automatically.
You can adjust these settings at any time.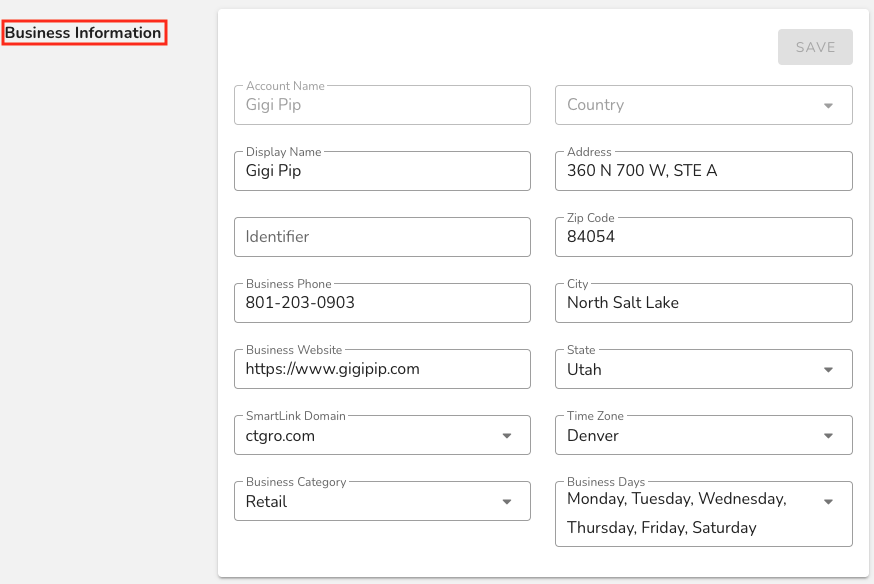 To edit any of these fields, simply click on the field you wish to change, or choose a different option from the drop-down menus.
Account Name

- Cannot be changed

Country

- Cannot be changed

Display Name

- This field appears in email snippets

Identifier

- (

Optional

) Internal identifier (if you have multiple locations)

Business Phone

- This field appears in email snippets

Business Website - Always use the https:// version of a website URL. The best way to gather this correctly is to load the business website in a browser and copy and paste the URL from the browser input field.
Examples: https://www.gigipip.com/ or https://patchretention.com/
SmartLink Domain

- (

Required

) Can choose from

ctgro.com

(req, for TFN) and

c-g.co or set up a branded SmartLink by using the option *ctgro.com and then entering your URL prefix based on your brand.
Business Category

- Can choose/change from available options

Address

- This field appears in email snippets

Zip Code

-This field appears in email snippets

City

- This field appears in email snippets

State

- This field appears in email snippets

Time Zone - Used for message-sending times
Business Days

- Can select/unselect days of operation
Here is an example of where some of the information appears, this is in the Email Footer Snippet:

Brand Settings
This next section is where you can adjust the appearance globally for messaging.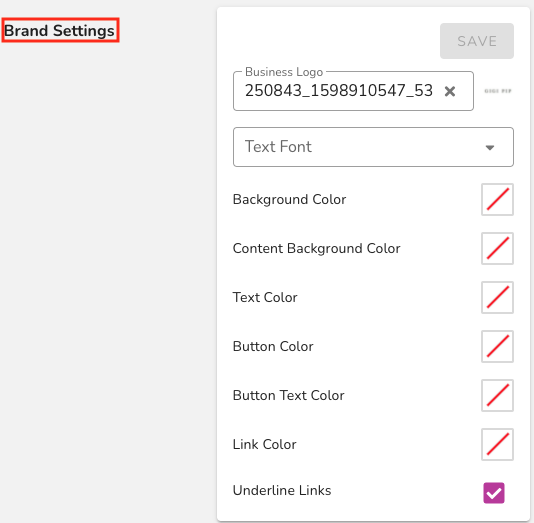 To add a Business Logo you can click in the blank, and select an existing file already uploaded, or upload a new file.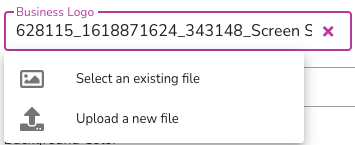 You can also change the font by selecting the dropdown labeled Font and choosing from the available options.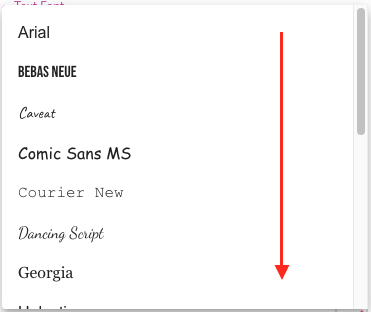 Below the Business Logo and Text font options, you also have the ability to change the color scheme in a variety of ways. If changes are made be sure to save.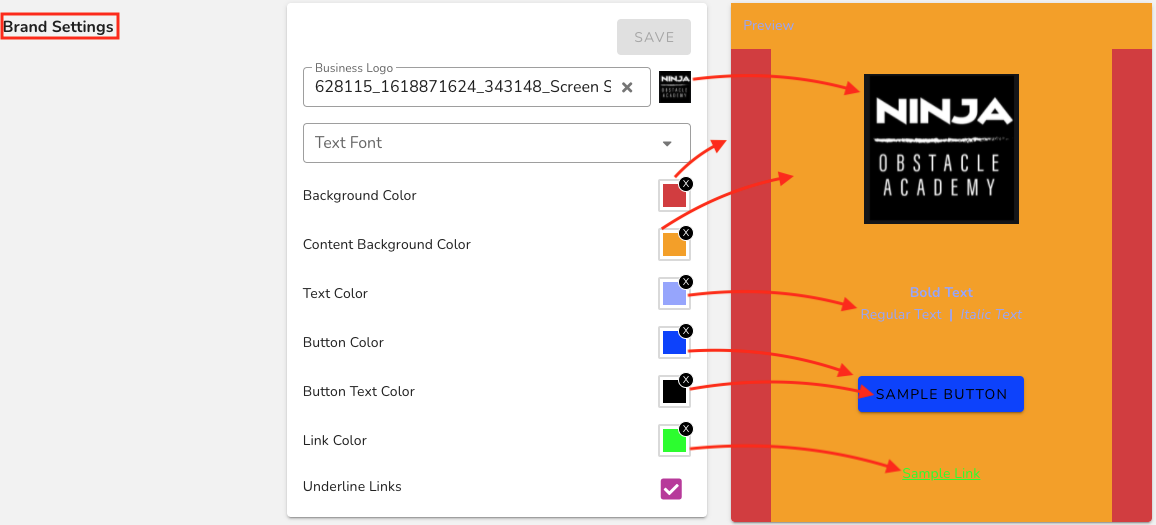 Brand Settings are global for your account and will automatically propagate through to your Header, Footer, and Email Content.


Admins
The last section is where you can add admin access for another employee.
This can be any email address not already in use for this account.
You can also set an account to be either full or limited access.
Once an admin has been created, only the Access Level can be edited.
To Add an admin, click on the (+) Sign in the lower right corner of this window.
This window asks for basic information about the new admin user, with the last option asking for the Access Level.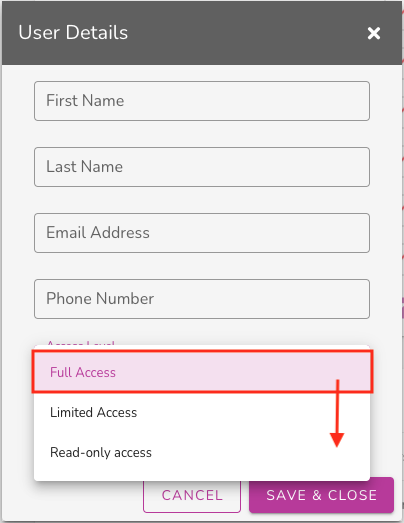 For the Access Level, you can choose to set it to Full, Limited, or Read-Only Access.


To create a Limited Access account you can choose Limited Access and then specifically set which modules are available by checking the box by your selections.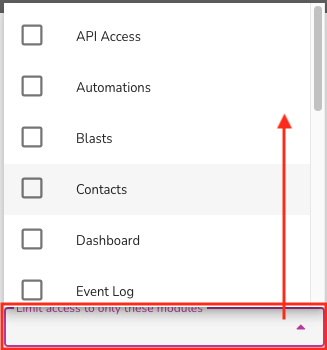 The newly added user will receive an email informing them they have been granted access to the account.
From there they will go to app.patchretention.com and click reset password to enter their own password.

Kiosk Security Codes

This section is where you can add a security code(s) to the kiosk
If you add one be sure to Save it!