As you find what works (and doesn't) as offers, you will need to make changes to offers you have set up. Just go to the offers section on your account and find the offer that you want to change. To the left of the name of the offer, you will see a pencil icon. Click on the pencil icon to bring up the settings for that specific offer.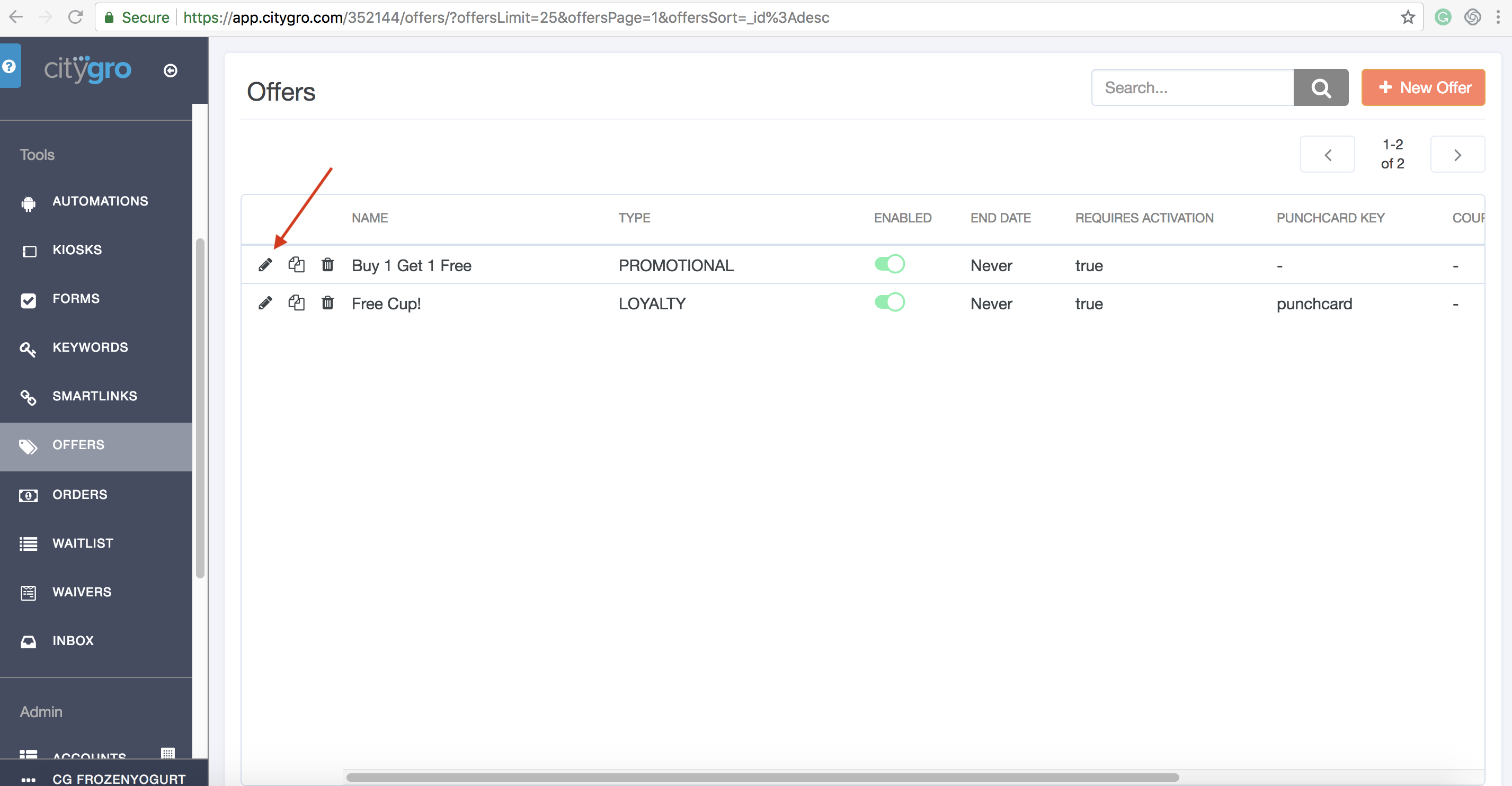 In the settings, you can change the wording of offers and even the graphics displayed on the offer (found on page 2 of the settings).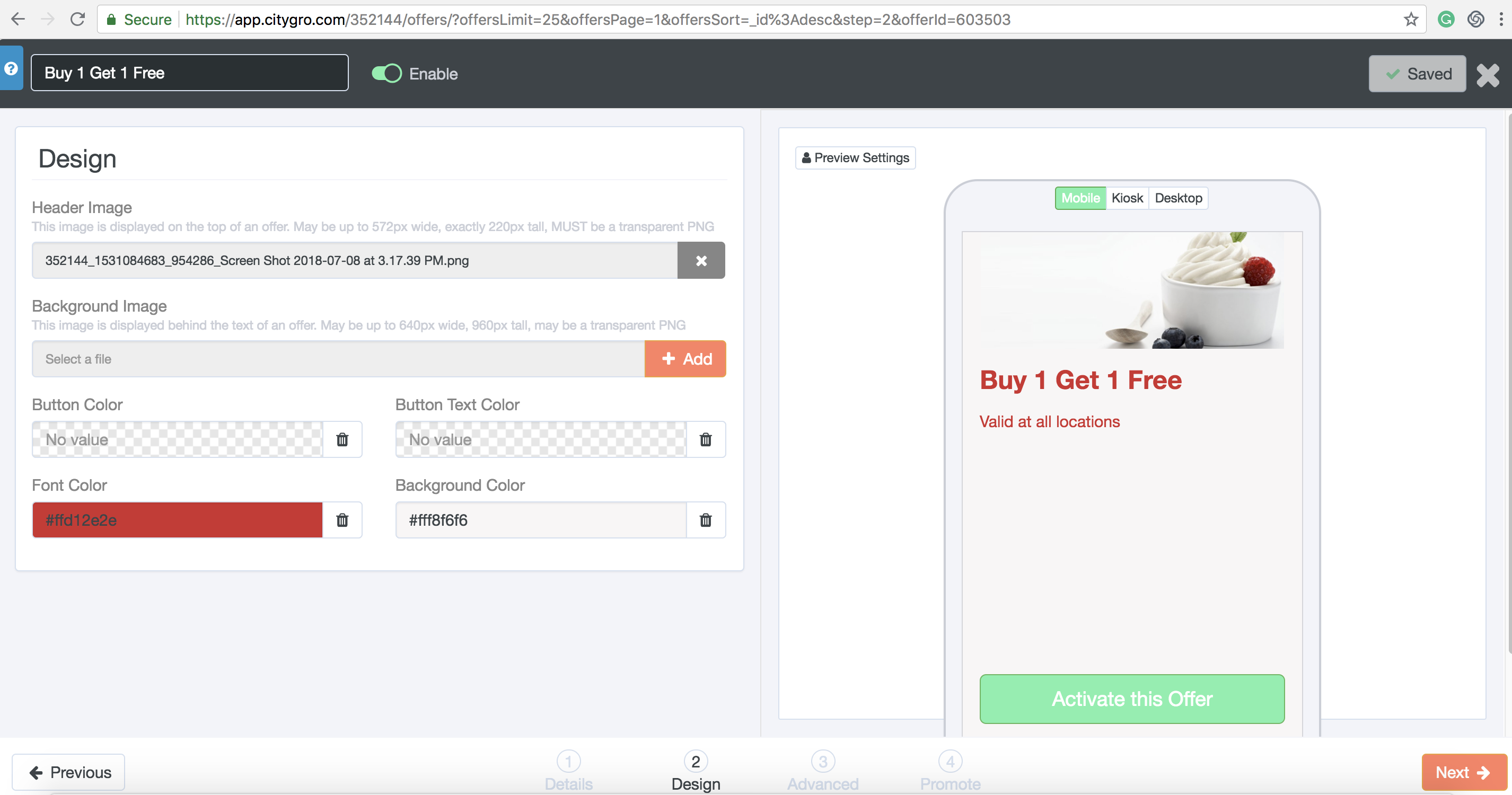 Make sure that when you are finished with that you save. The last step is to verify that the offer is enabled (active). Under the column labeled "enabled," you will see a slider button. If the button is green then the offer is enabled. If the button is white then the offer is not enabled. Press the slider button to enable or disable offers.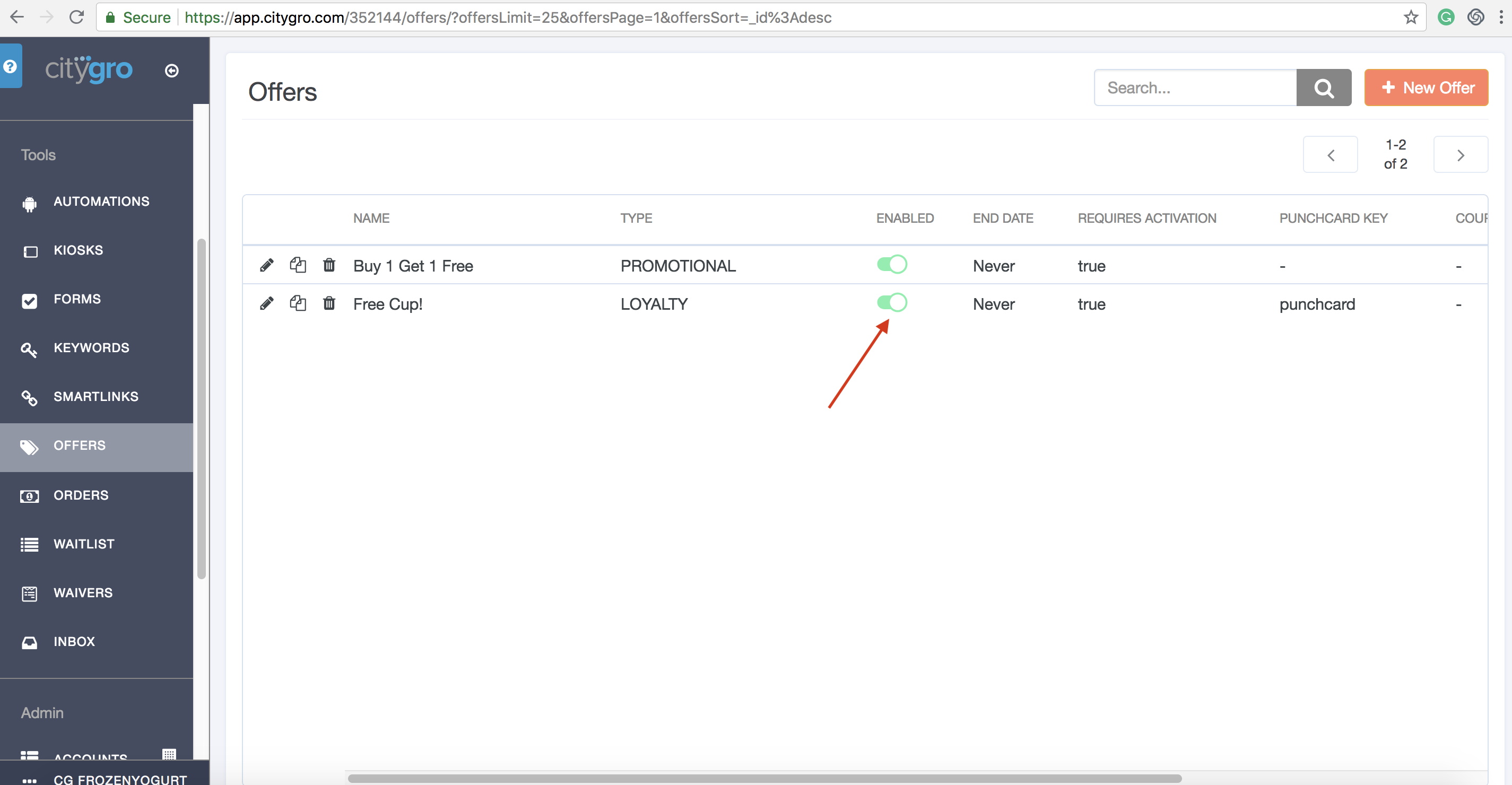 Any changes you make to an offer will automatically be updated to any campaign or kiosk coupon that is associated with the offer.