Here are some tips for troubleshooting the Kiosk Web App:
Ensure the iPad is up to date by going to the home screen of your device, clicking the 'Settings' app, and once open go to 'General' and check for updates. If there is an available Software Update 'Download and Install' it.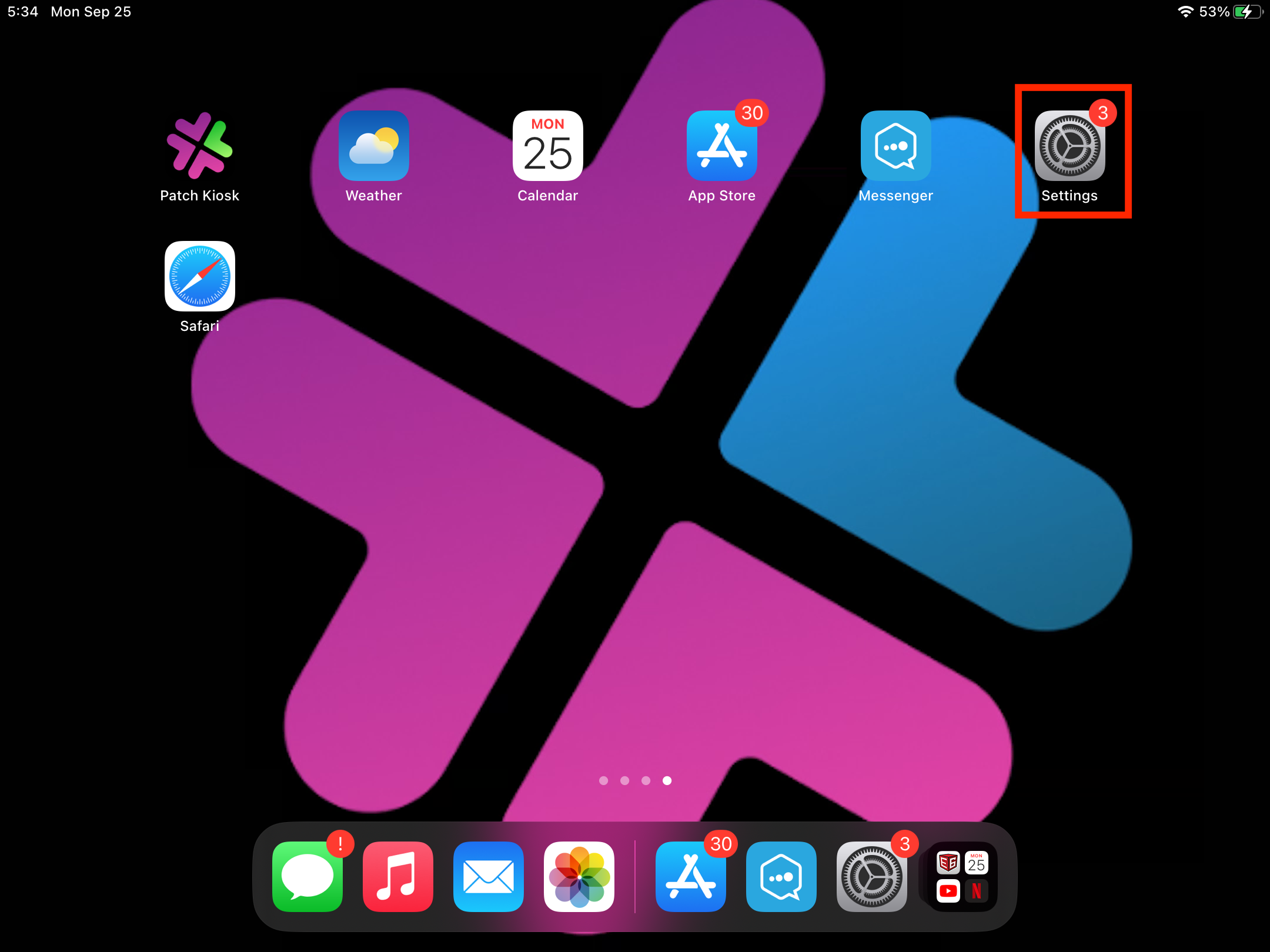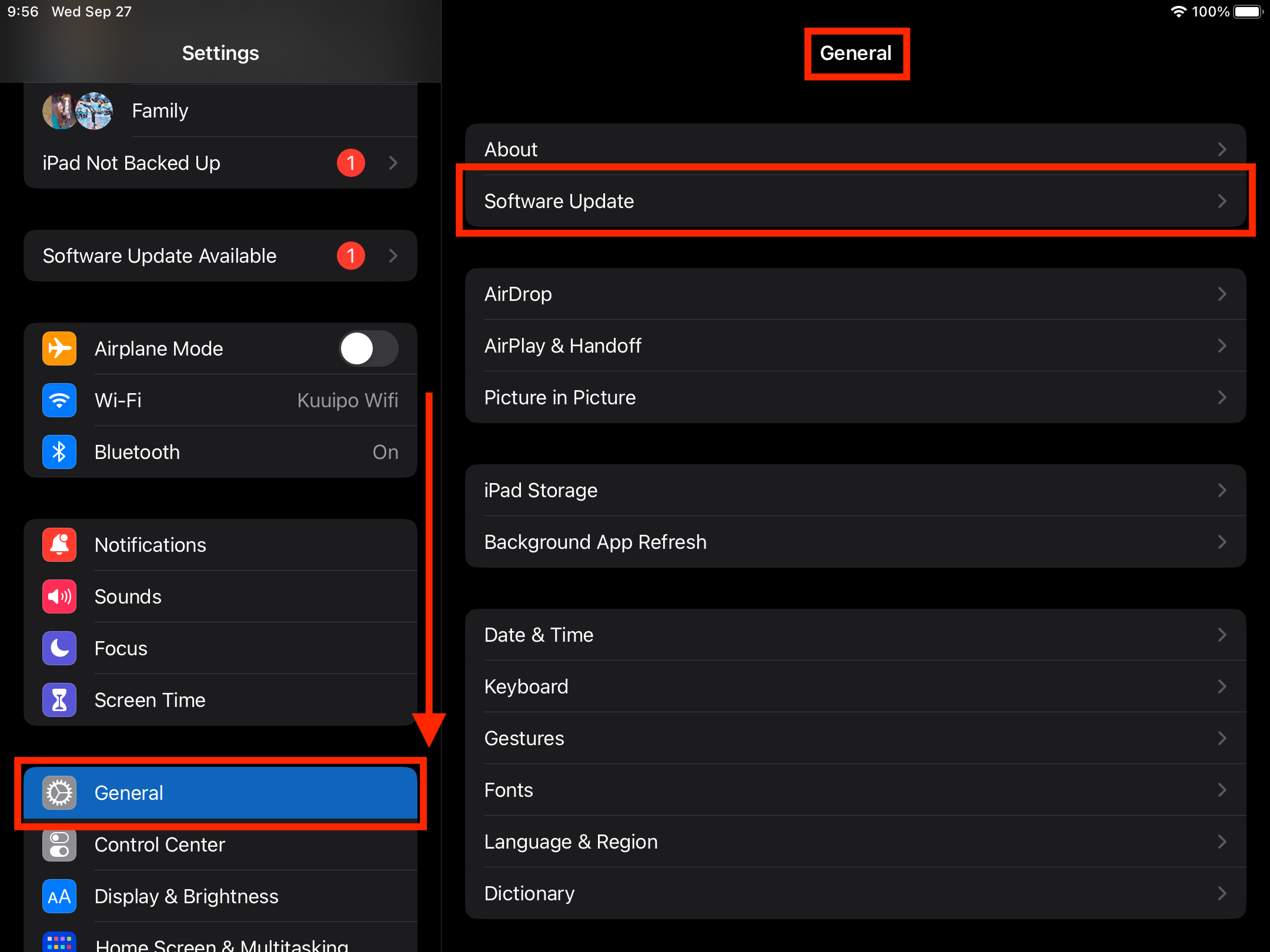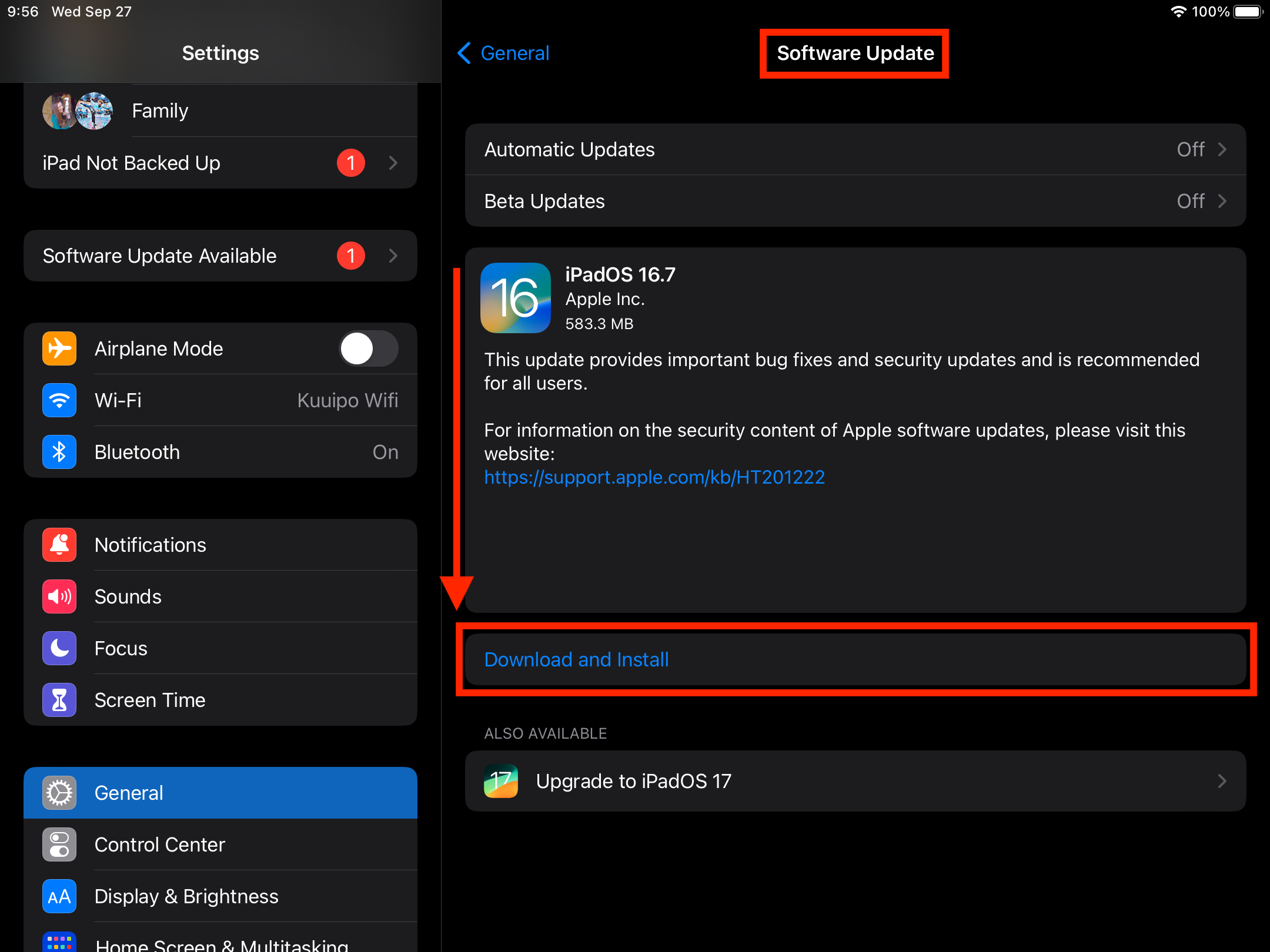 For complete details on updating the iOS version, click here.
If you have made any changes to the kiosk flow, you may want to push an update to the device(s). For more details on deploying an update, click here.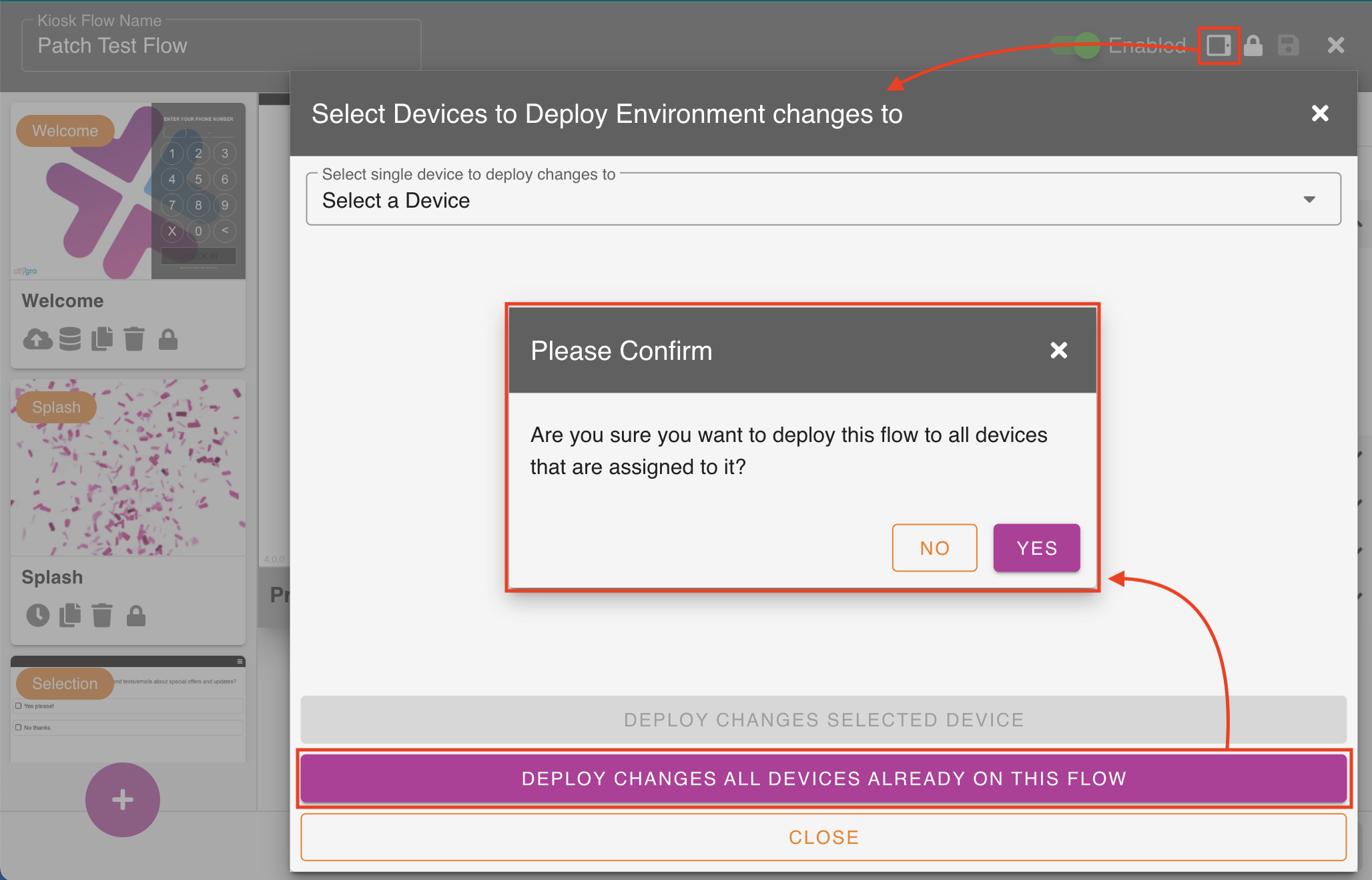 If you have NOT made any kiosk flow changes, you can still reload the kiosk app.
For more details on 'reloading' the kiosk app, click here.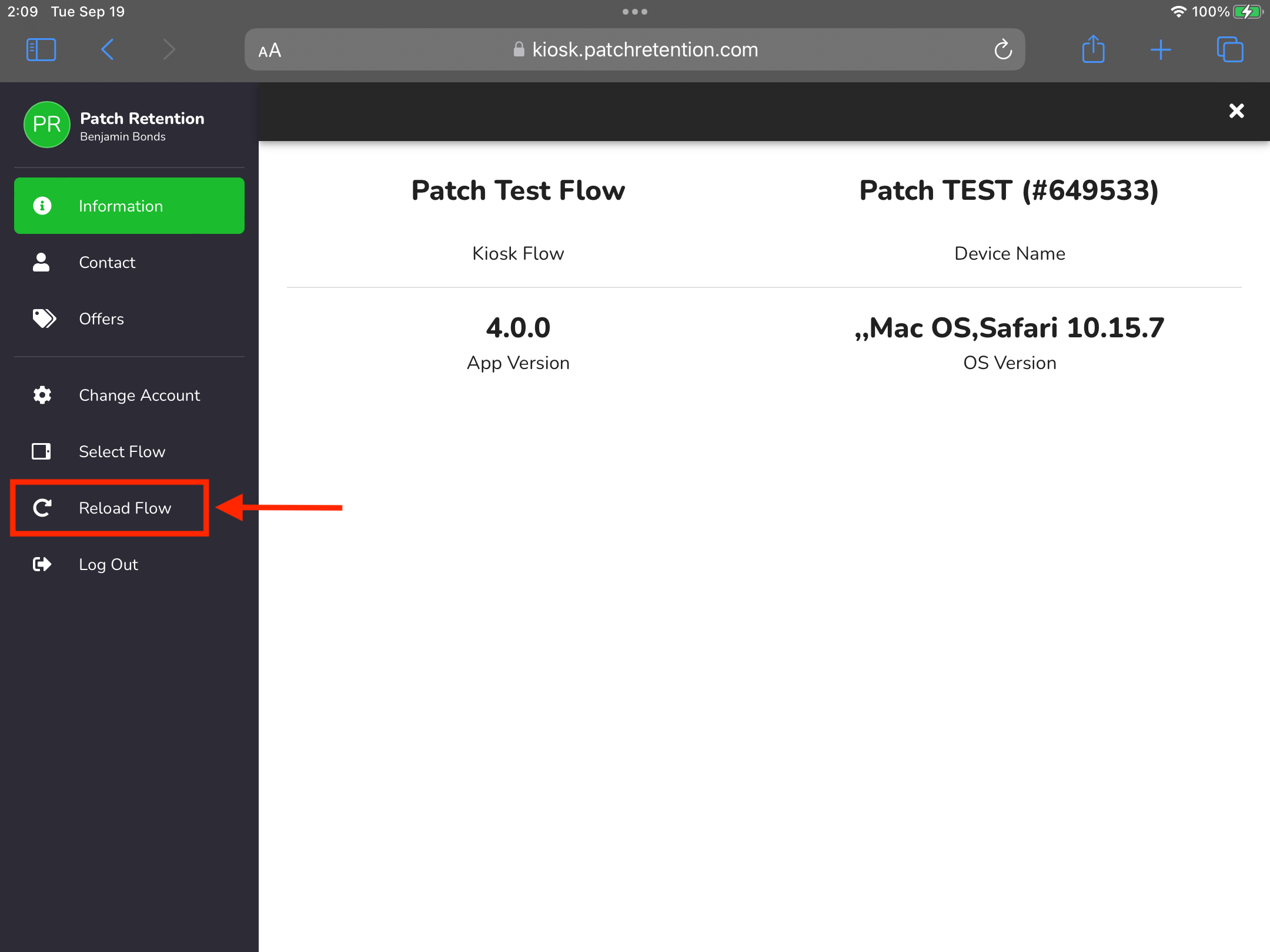 You can also clear the Safari Website Data/Cache to ensure a fresh Safari browsing experience and reduce potential issues.