Whenever you make changes to a Kiosk Flow, you will want to deploy this update to the Kiosk device.
This can be done directly from the device itself.
On the welcome screen of the Kiosk Flow, tap on the 'Version number' in the lower left corner of the page seven times.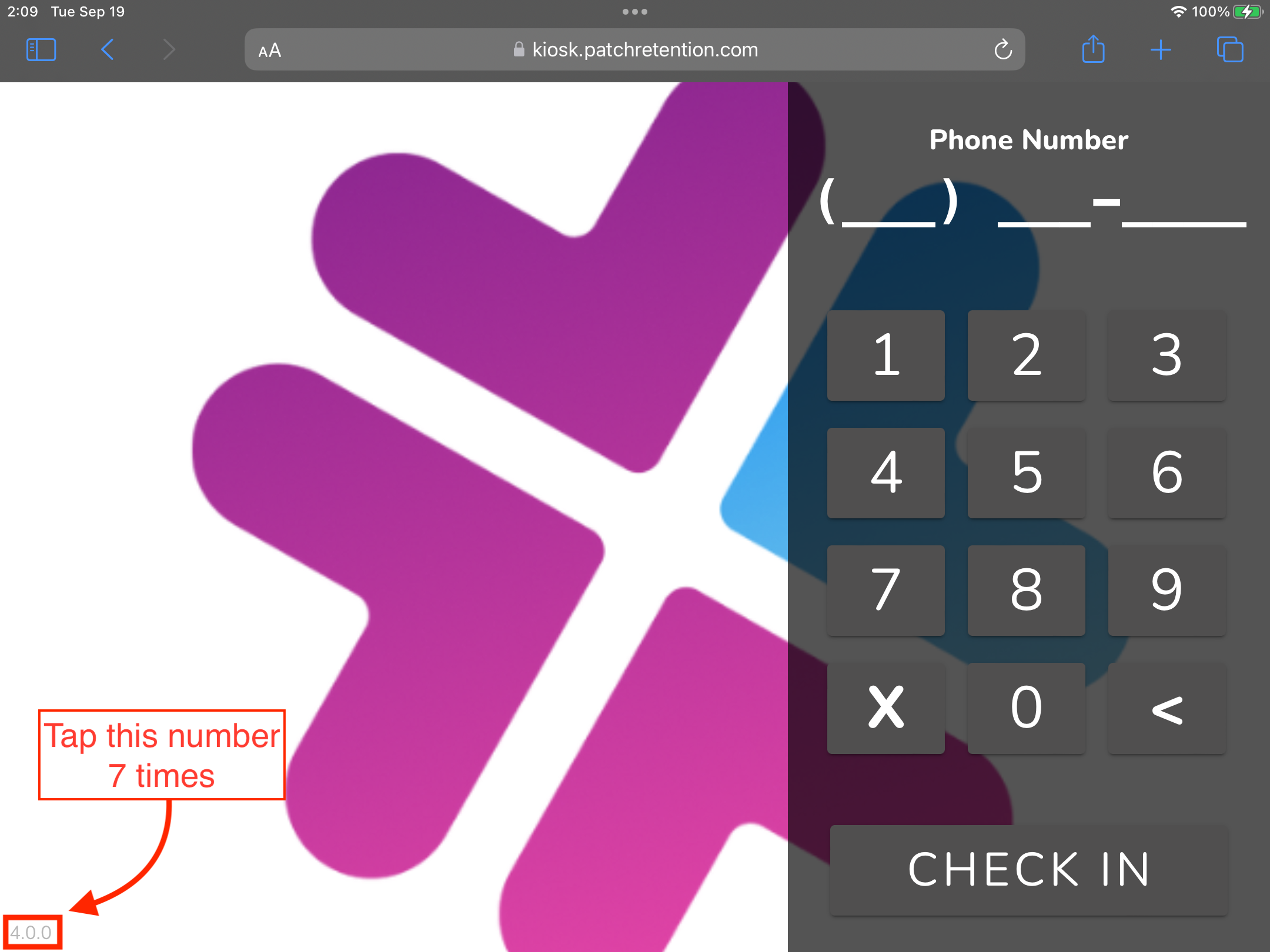 Click the menu item on the left-hand side to 'Reload Flow' the flow.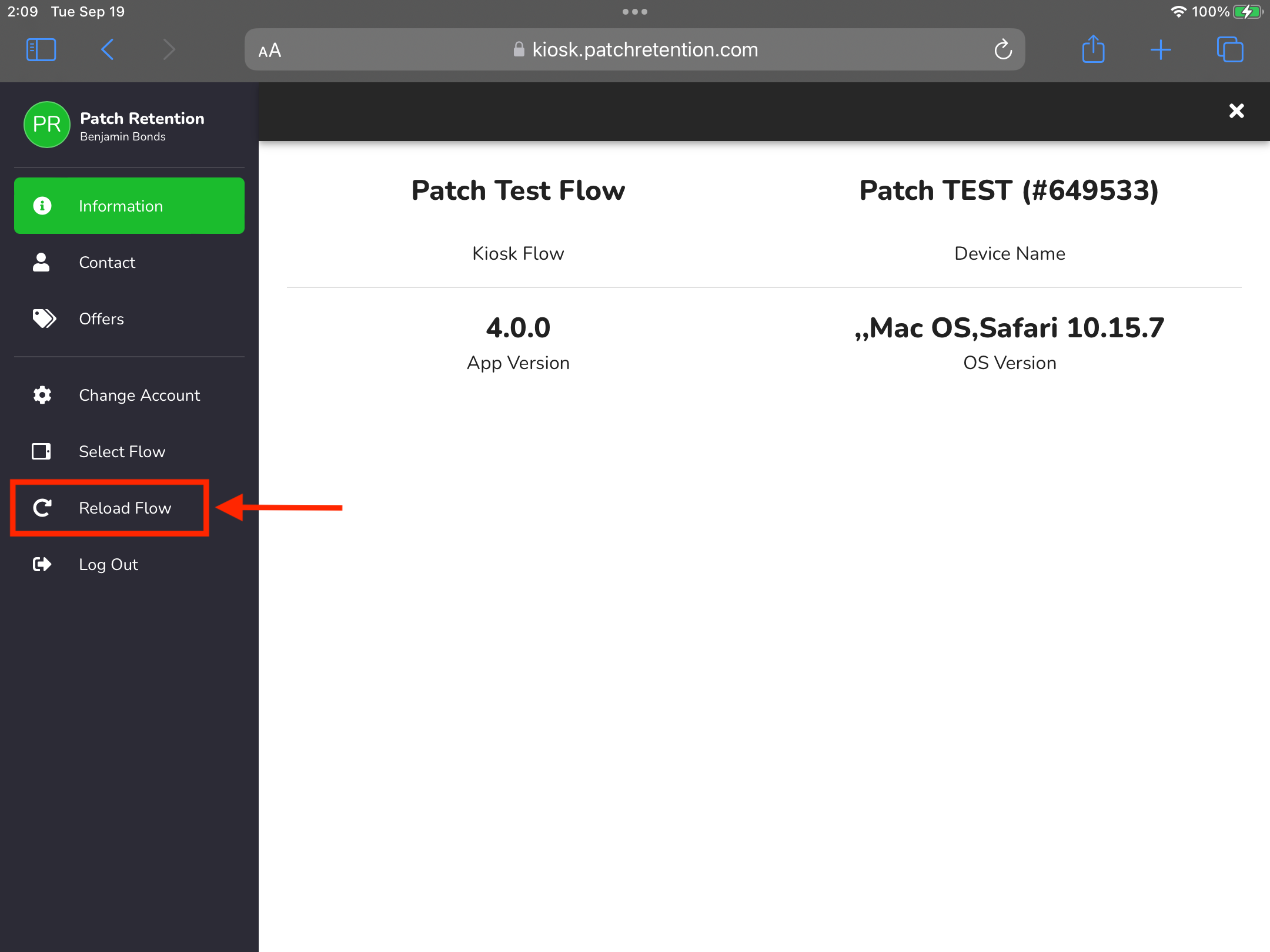 Selecting this option will flash a reloading screen, then revert back to the Welcome/Sign-in screen of the Flow.
If the device is not local, then this update will need to be pushed from within your account via the Patch portal.
Navigate to the Kiosk module, and then the Devices option.
This page will list any device associated with the account.
Find the device in question and select the 'Edit' button to the left of the Device ID number.
You can change the kiosk flow the next time the device appears online by selecting the 'Edit' button next to the 'Flow ID'.
The Flow ID Name will change after the selection is made.
If you don't need to change the kiosk flow you can simply 'Reload the Device' with the button at the bottom of the window.

This is how to push out a kiosk flow update that is selected for that particular device from the Patch Retention portal!