The Kiosk Web App uses the Safari Browser on your Devices to run the program. If you are having issues or bugs appear many times clearing the browser data/cache will resolve the issue at hand.
To do so on the iPad, navigate to and open the 'Settings' app.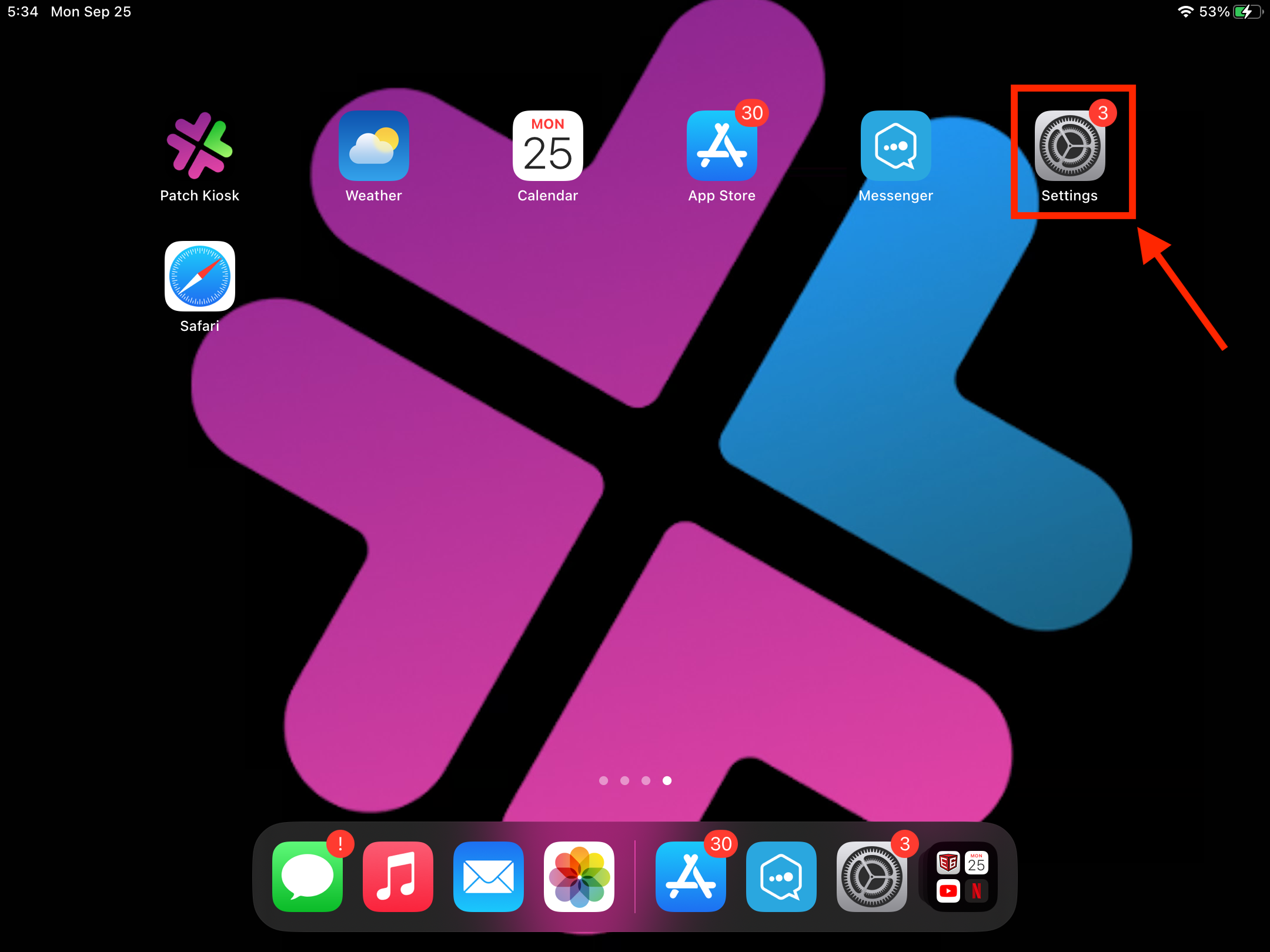 On the left-hand list, scroll down to the 'Safari' option.
After selecting the Safari option, a menu on the right will appear.
On the right-hand side for the 'Safari' menu settings, scroll down to where it says: 'Clear Safari History and Website Data'.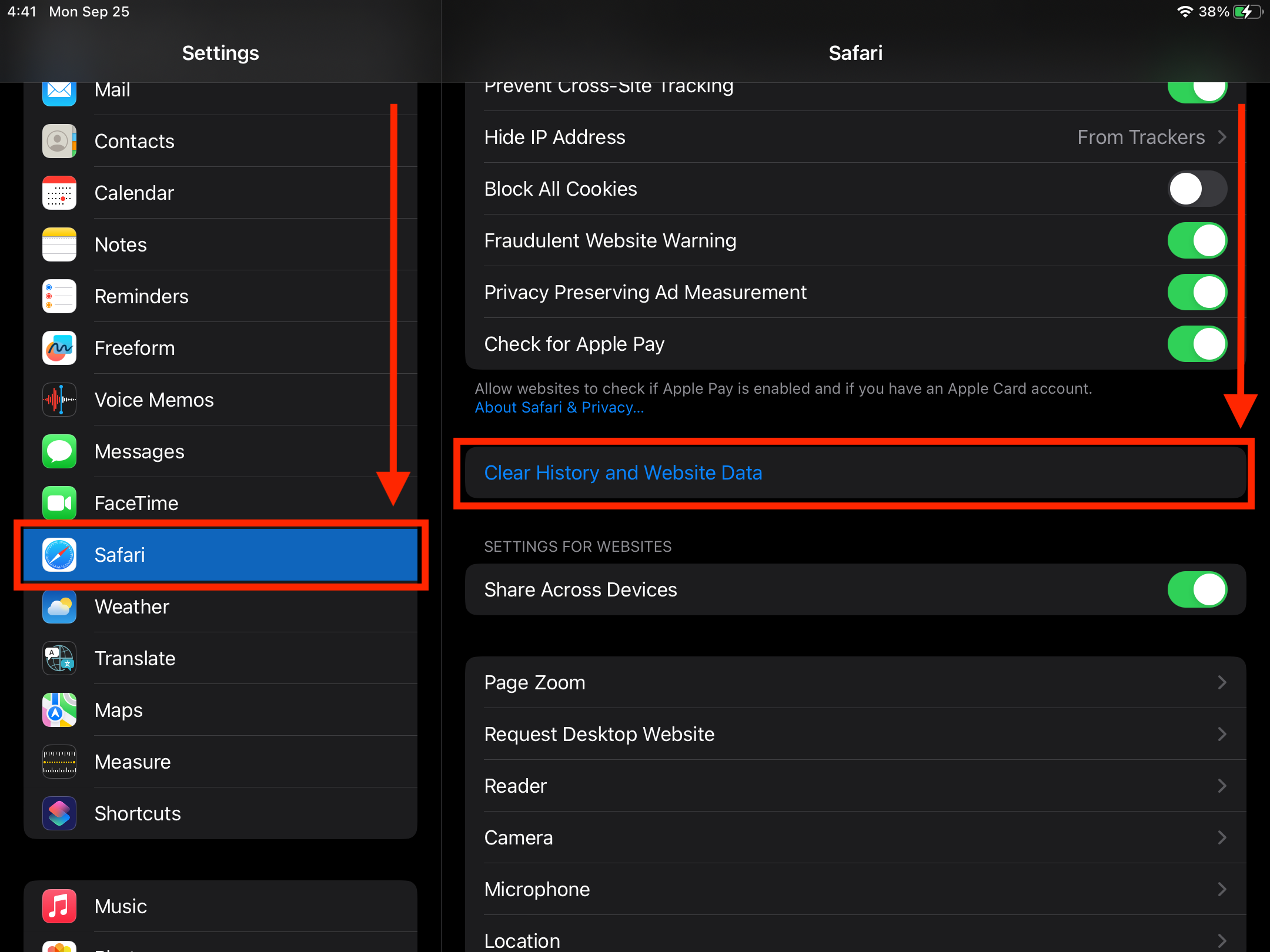 A confirmation window will appear, click 'Clear' to confirm.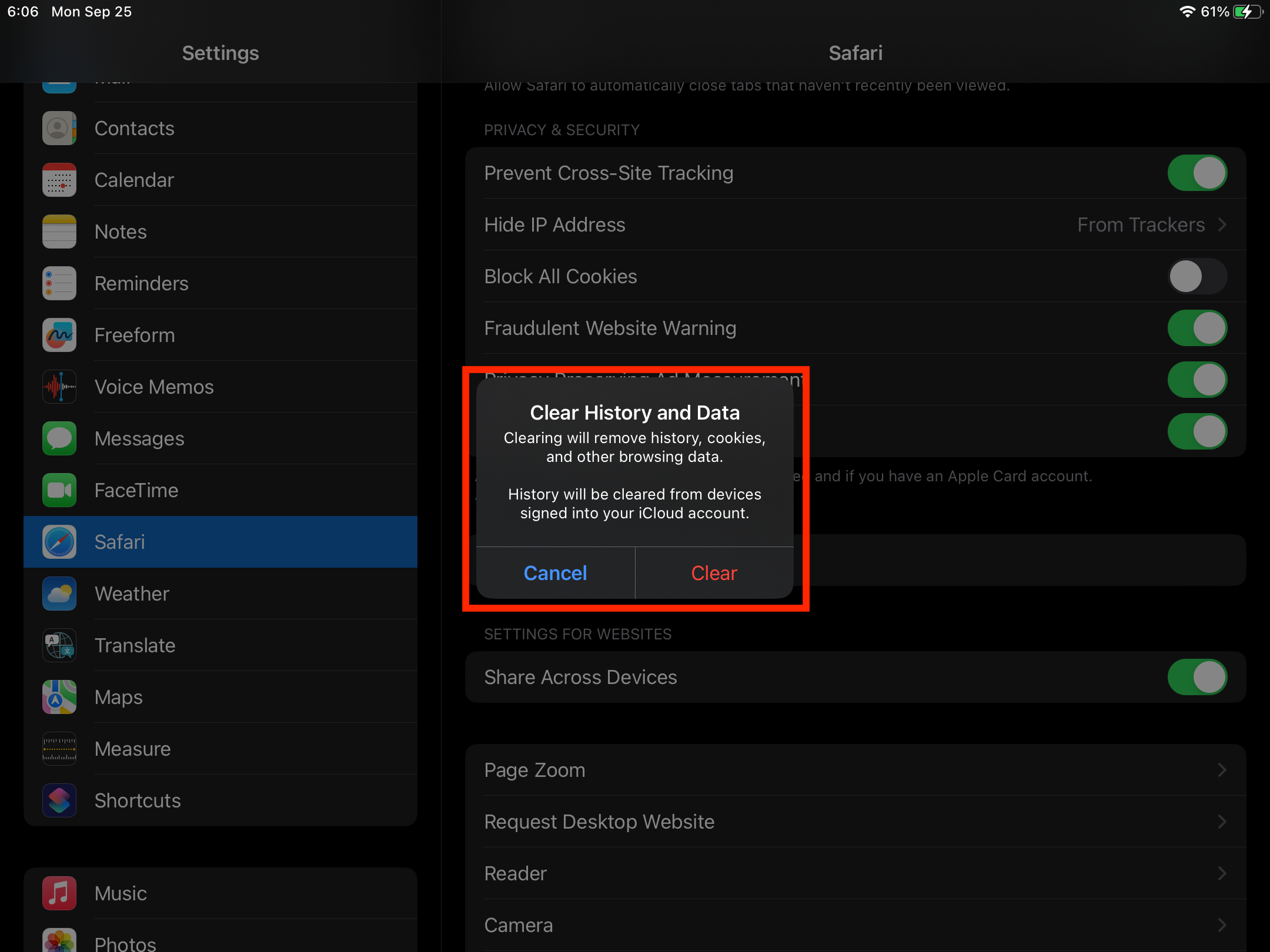 When logging back into the Safari app go to kiosk.patchretention.com and log back into your Patch account.