While in a kiosk flow on your device, you can open the settings page from the 'Welcome Screen'.
In the lower-left corner of the welcome screen should show the current 'version number'. Tap on this number 7 times to open the settings page.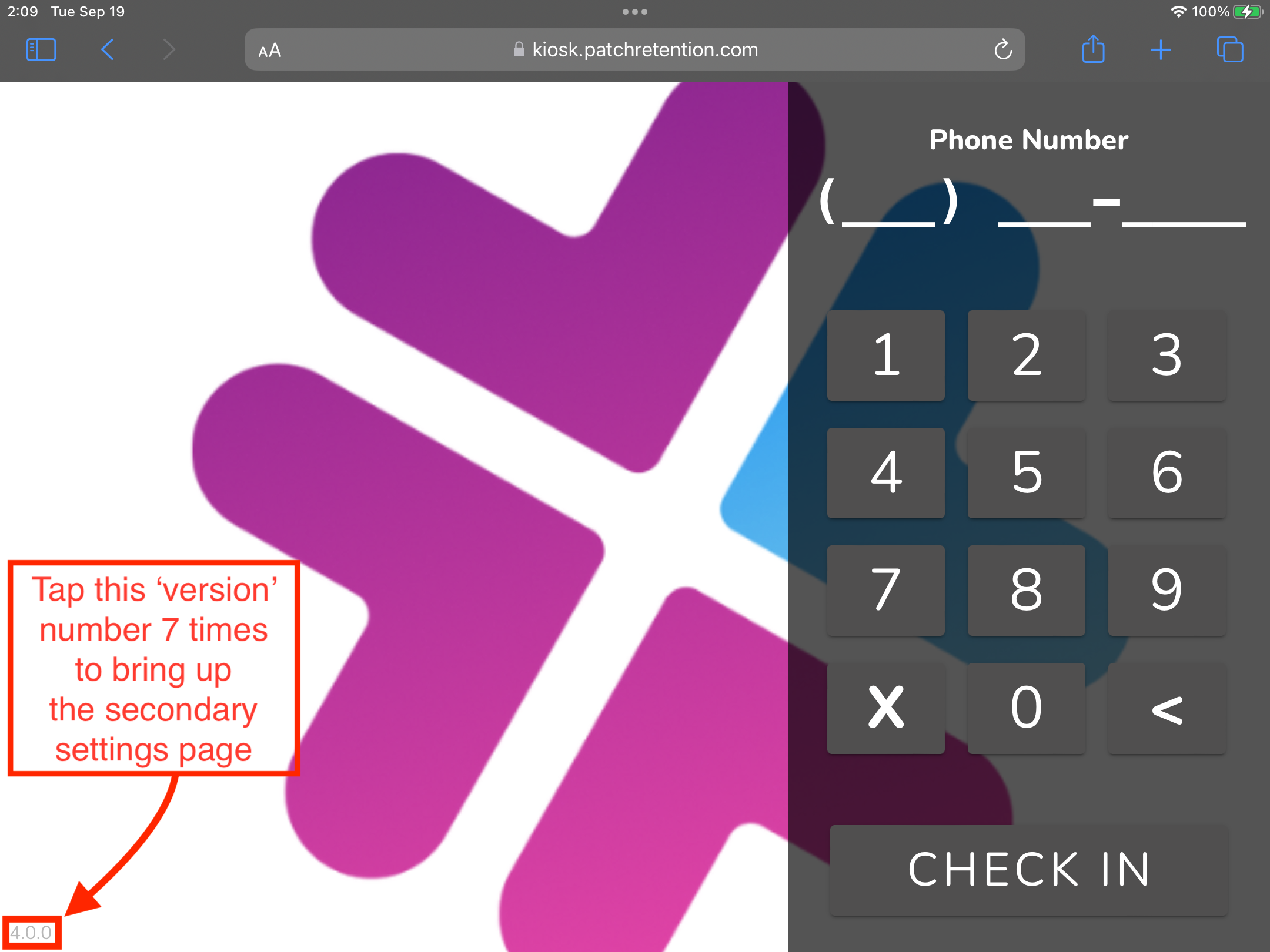 The settings page will open and then you can:
View the Flow assigned to this device, the Device Name/Nickname, the Patch Kiosk App Version, and the Operating System of your device.
View/Manage your Contacts by clicking on the Contacts section of the left-sidebar menu. View/Manage your SmartOffers by clicking on the Offers section within the same sidebar menu.
Change the account you are managing (only if you are an admin on more than one Patch Account), Select/Assign a different Flow to this device, Reload the Flow, or Log Out.