Changing the Kiosk Flow that your device(s) is using is quick and easy.
On the welcome screen of your iPad or Tablet, in the lower-left corner of the page, there will be a 'version' number.
Tap on this version number '7' times to bring up a secondary settings page.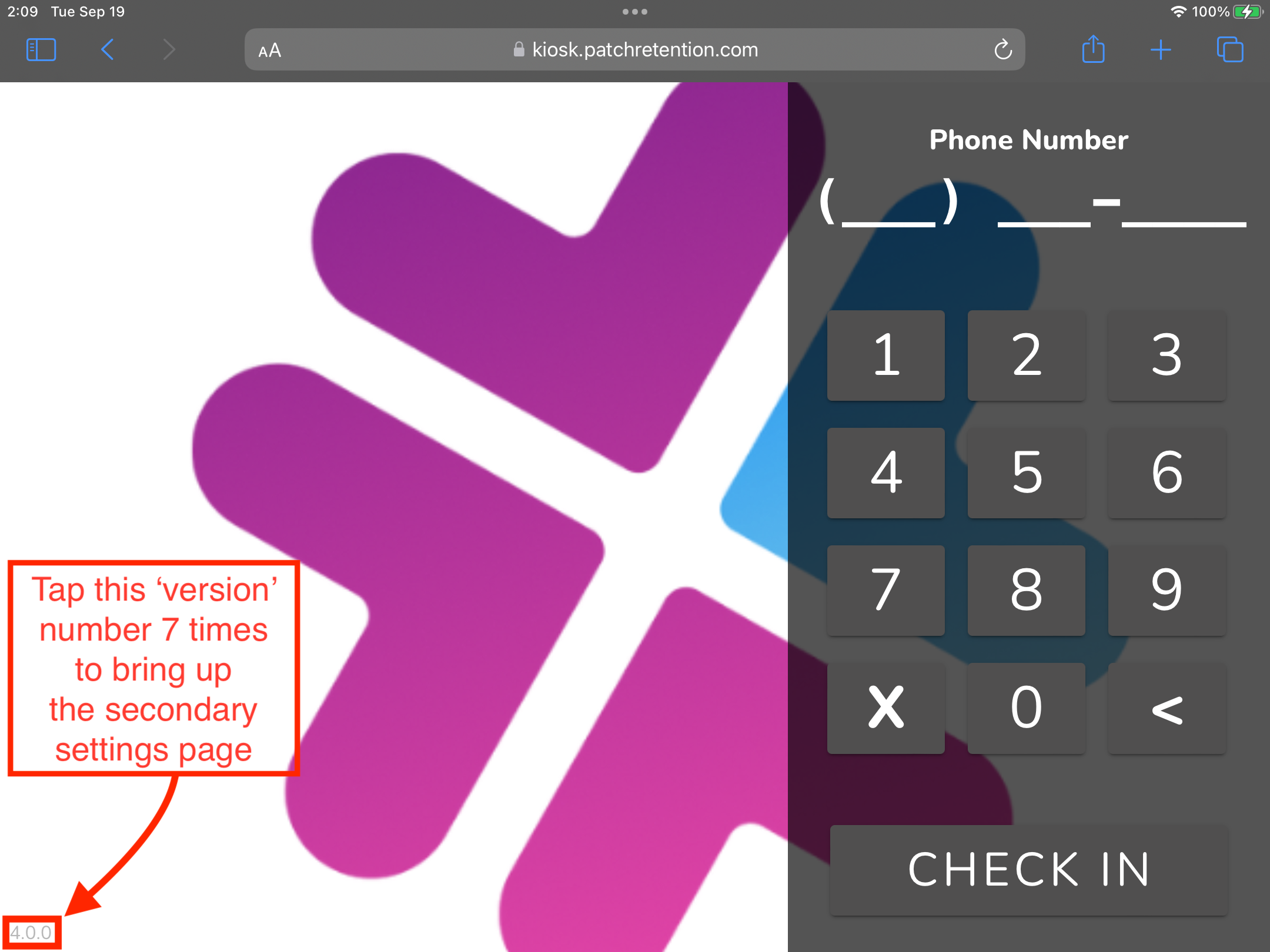 It will then open up a secondary settings page.
On the left-hand side of this page, choose 'Select Flow', to change kiosk flows.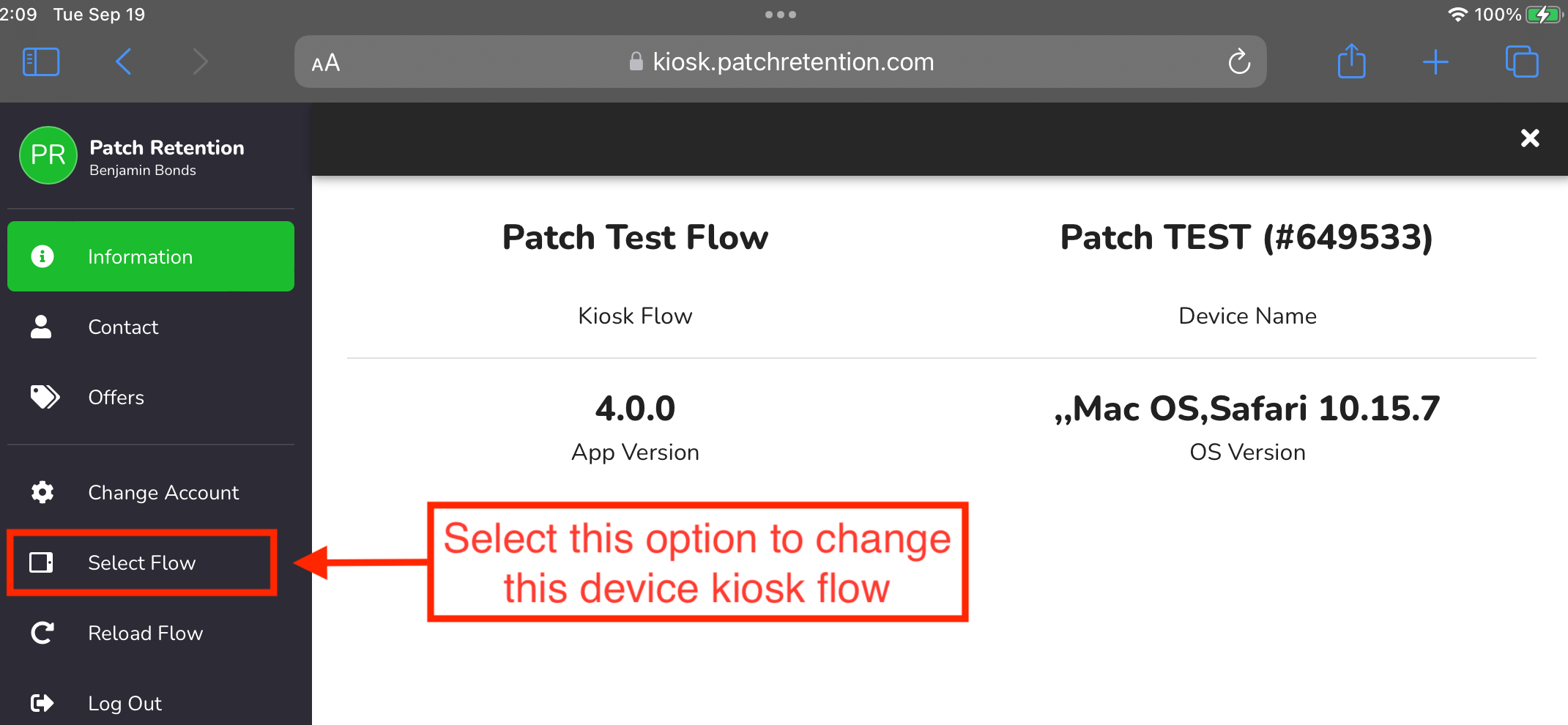 A page will appear with a list of available kiosk flows to choose from.
Select the desired kiosk flow to change it!
It will automatically open the selected kiosk flow!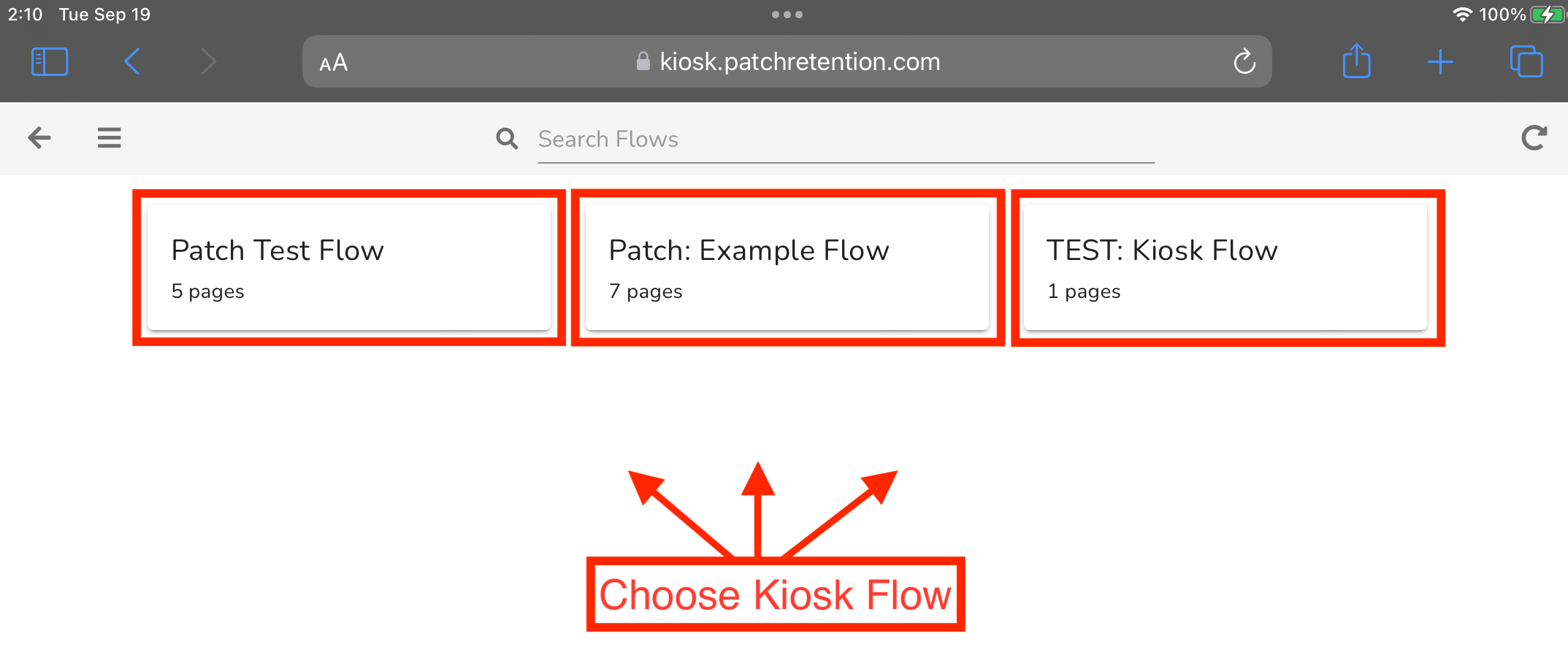 If you do not see the flow you are wanting to use, return to the Kiosks Module within your Patch Account and ensure that the flow is enabled. Then return to your device and check again.
If you have any questions or need assistance please reach out to our Customer Success Team by using the TextChat Widget in the bottom left corner of your account or by emailing success@patchretention.com.