Page Editor
Page Titles and Naming Pages
Organizing content is crucial. Kiosk editors provide the capability to assign custom titles to your pages. By default, pages are named according to their type (e.g., Fields page named "Fields"), but you have the flexibility to rename them as needed. This feature simplifies content management and ensures a clear structure for your kiosk application.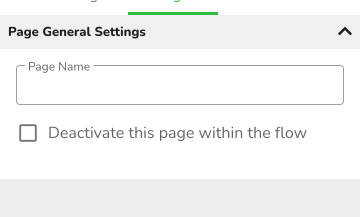 Icon Identification
Syncs Contact with Server
This icon shows when a page contains a sync event.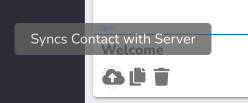 Duplicate Page
This allows you to create a copy of any page.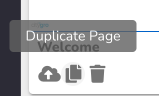 Delete Page
This removes the page from the Kiosk flow.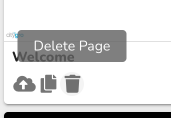 Collects Contact Data
When this icon appears on a page preview, it means that page gathers contact information.
Page has timeout interval set
Seeing this icon indicates that the page is set to timeout after an established period of time.

Filters
When you see this icon, it means that filters have been applied to the page.

Add New Page
Use the purple plus button to add a new page to your flow. Once clicked, it will open a new window that will prompt you to choose which page you'd like to add.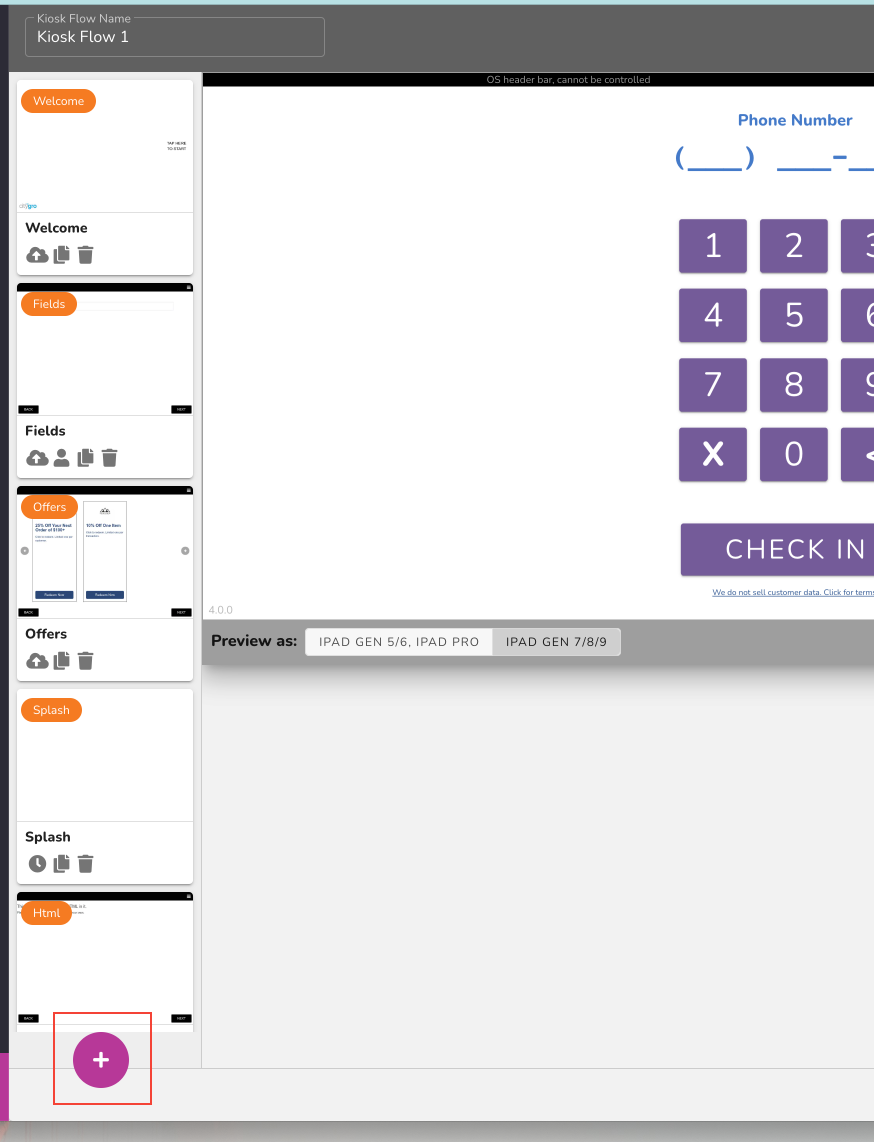 Banner Message/Error
When creating your Kiosk flow, you may see a red banner at the top of the screen that reads "This flow will not sync all data! You need to include a sync event on the last (or second to last) page!" This means that a sync event has not been added to the previous page. Click the "Fix" button to remedy. When clicked, it will bring you to the previous page and add a sync event to that page.

Save
This button saves all new changes to your Kiosk flow.

Enable
This button "turns on" the Kiosk flow and allows you to implement it on your tablets.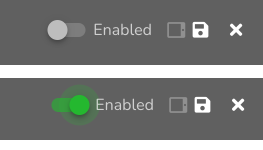 "Preview As" Tab
This feature allows you to see what the page looks like on iPad Generation 5 or 6 or iPad Generation 7, 8 or 9, which ensures that your kiosk looks and functions as intended.