Page General Settings
Insert Page Name: When working on your Kiosk flow, you can begin by giving each page a custom name. This helps you keep track of your pages and maintain a well-organized structure.
Deactivate this Page: If you have a page that you don't want to use temporarily, you can choose to deactivate it. This prevents users from accessing it while keeping it available for future use, eliminating the need to delete it entirely.
Show Page during Server Communication: This feature ensures that a page remains visible while the previous page communicates with servers. It maintains user engagement and prevents them from seeing a blank screen during server interactions.
Set Auto Force Transition Time: You can set a specific duration for automatic transition to the next page. This is useful to ensure that users move forward in the flow without manual interaction and/or while data from the check-in event syncs with your Patch account.
Insert Back Button Label Text and Next Button Label Text: Customize the labels on the Back and Next buttons to make them more contextually relevant or in alignment with your branding.
Hide Top Menu Bar, Back Button, and/or Next Button: These settings allow you to hide elements that may not be needed for a particular page. You can hide the top menu bar, Back button, or Next button to create a cleaner and more focused page layout.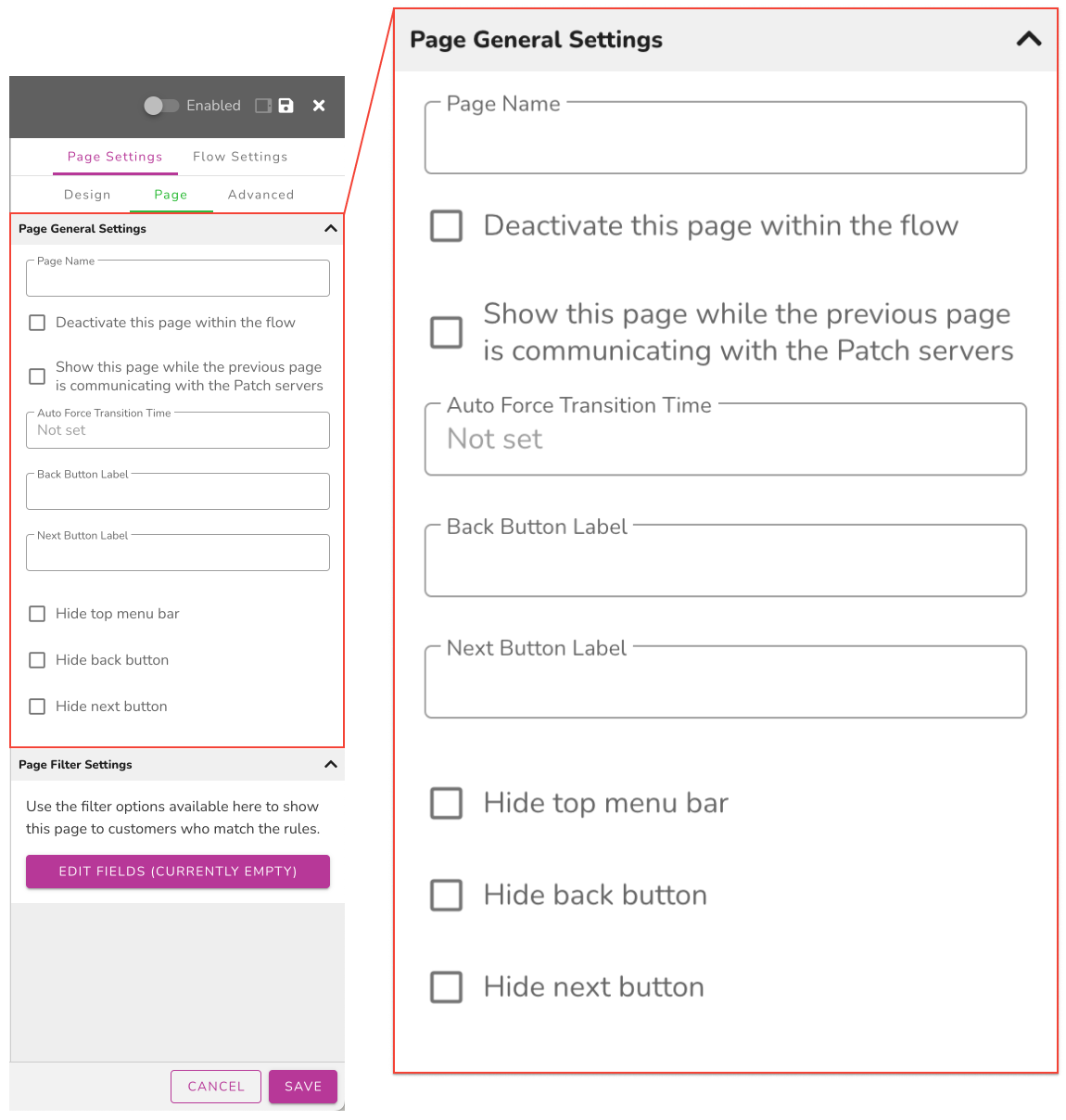 Page Filter Settings
Adding filter options to your kiosk page is like a smart sorting system. It lets you show the page to specific customers who meet certain rules or criteria. This way, you can provide a customized experience, making sure the right information reaches the right people. It's a handy tool to make your kiosk interactions more personal and engaging for your customers.