Accessing the Kiosks Module
From the navigation menu on the left-hand side of the portal, scroll down to the option labeled Kiosks. Once clicked, you'll be directed to the Kiosks data table view, which will show you all of the Kiosk flows associated with your account.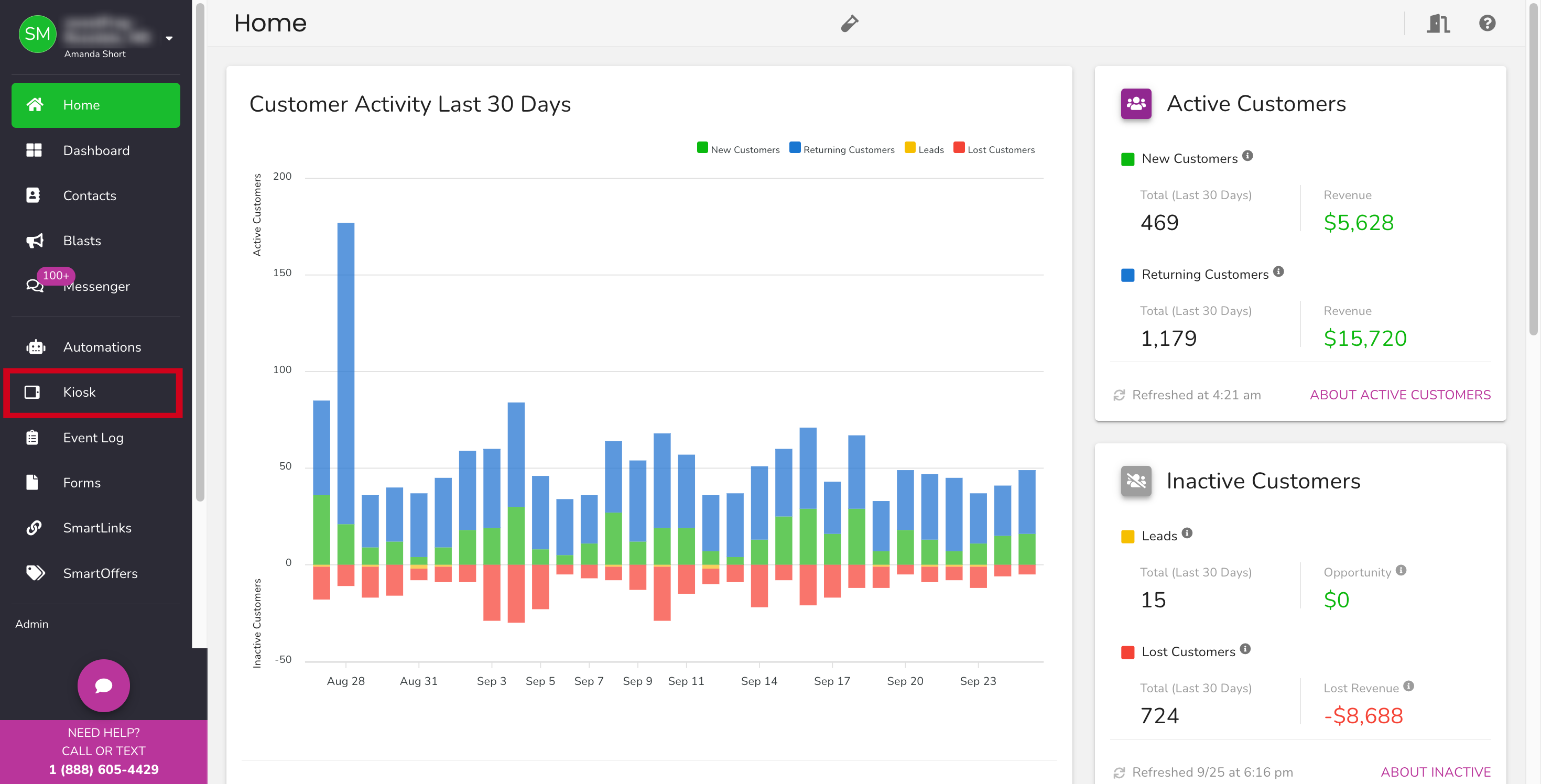 Editing a Flow
Click on the 'Edit' icon within the row of the flow you want to make changes to.

The Kiosk Editor will then open. From there make the necessary changes, and make sure you click 'Save' using the floppy disk icon in the top right corner.

Once you are done with all of your changes you will need to push those out to your devices that use this flow. Before pushing your changes to all devices we recommend pushing to one, then testing your flow to ensure everything is working as expected. Once you are ready, you can then push your changes to all devices on this flow.

To deploy your changes to a single device or all devices that use the flow exit out of the Kiosk Editor and return to the Kiosks Main View - Data Table. From there select 'Devices' in the left sidebar menu.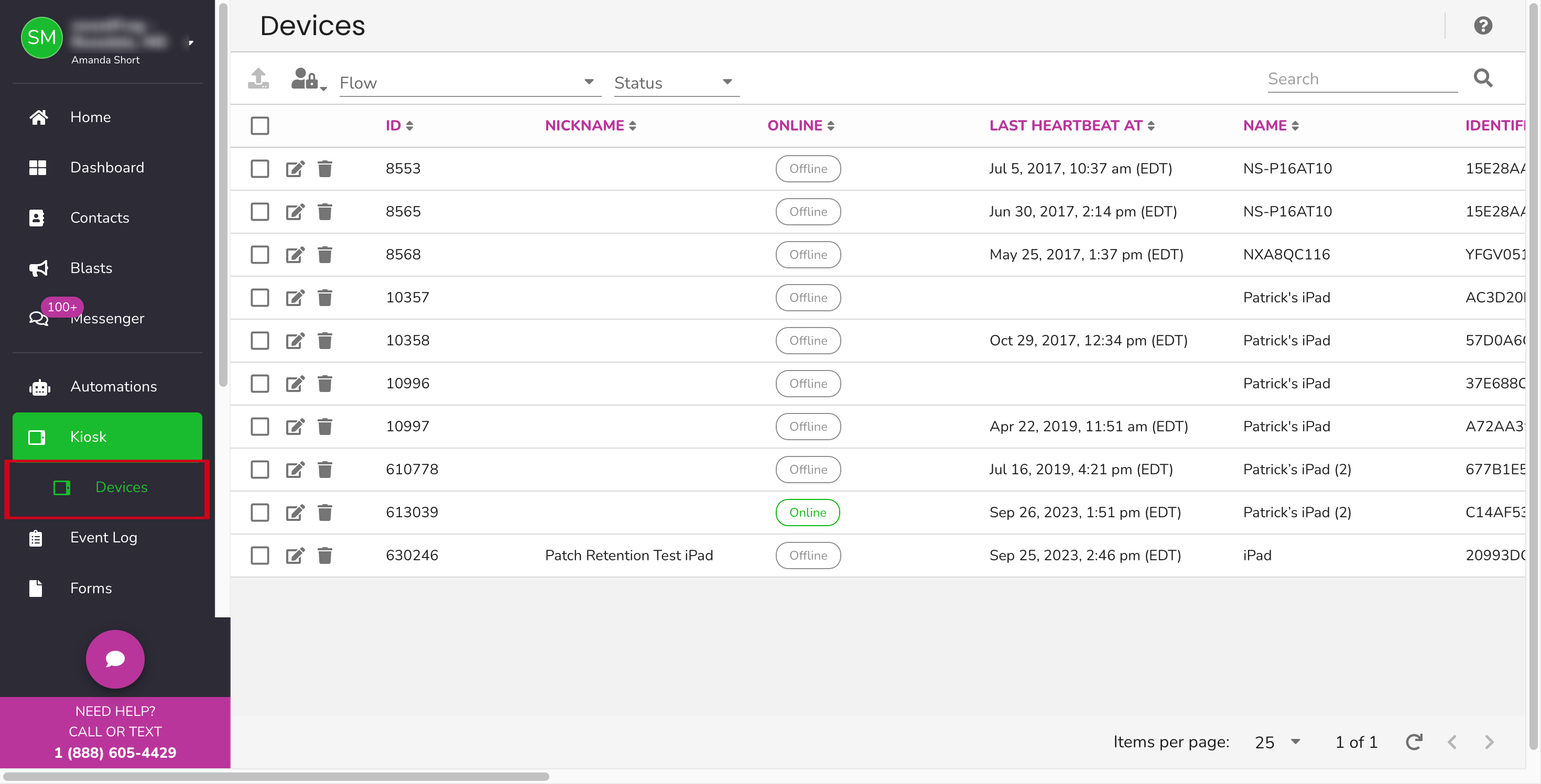 From there find the device you want to deploy the changes to and select the checkbox on the far left of the row for said device.

If you want to deploy to all devices select the checkbox on the far left at the top of the data table. Then click the 'upload' icon to begin the deployment.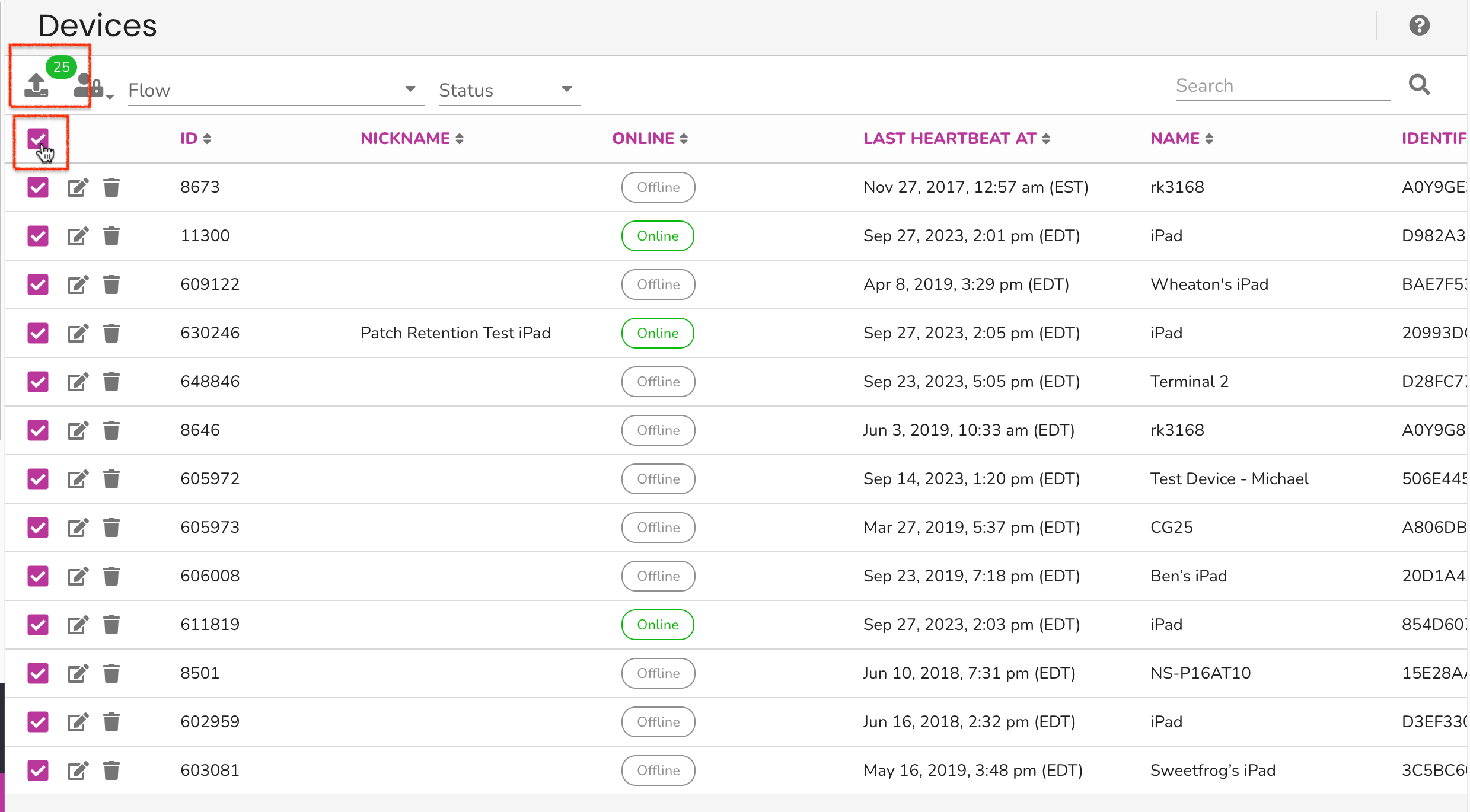 A dialog will open, if the device already has a flow assigned to it you can skip the 'select flow' button and just click 'DEPLOY'.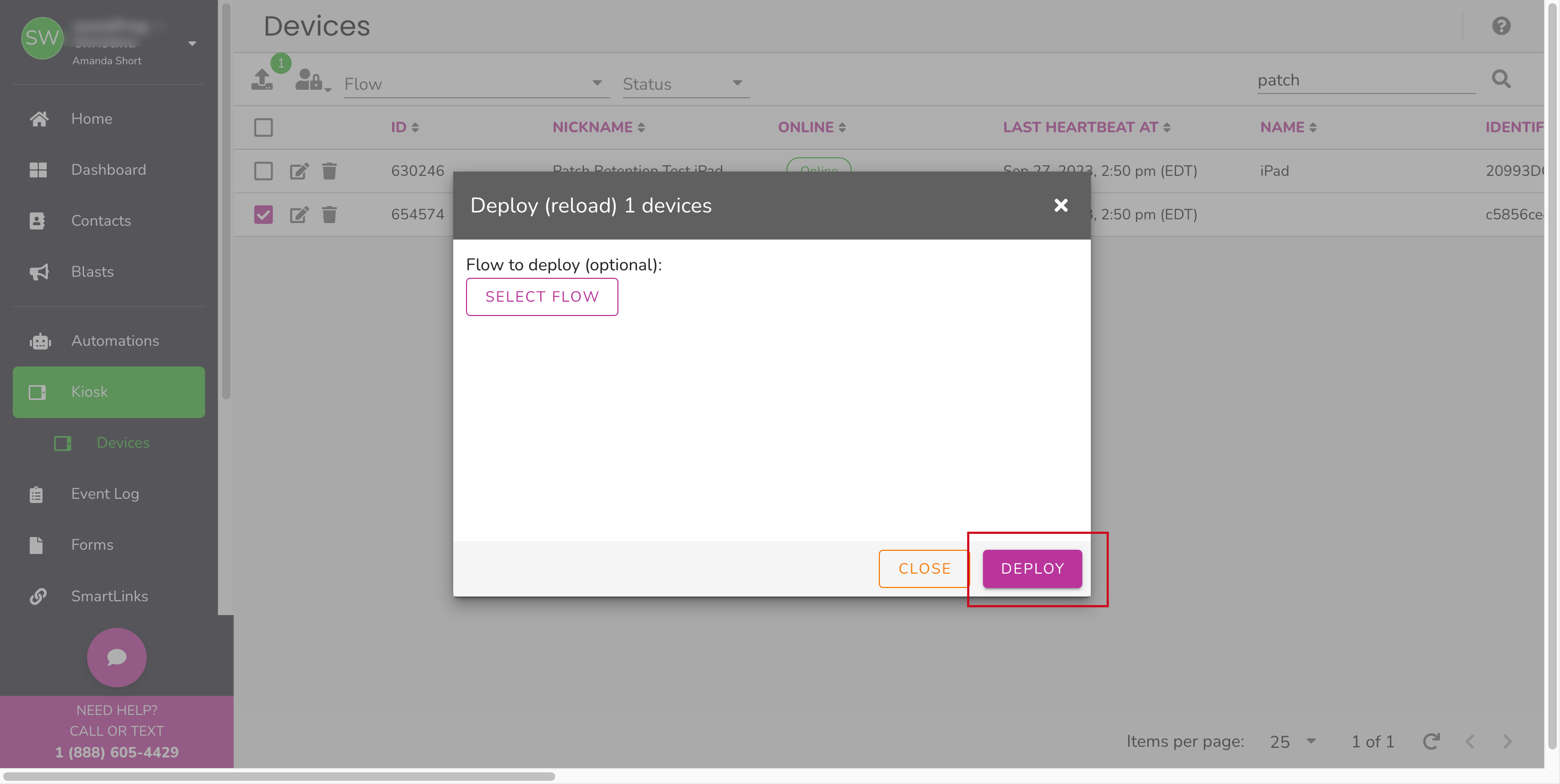 A second dialog will appear for you to confirm your updates. Click 'YES' to continue.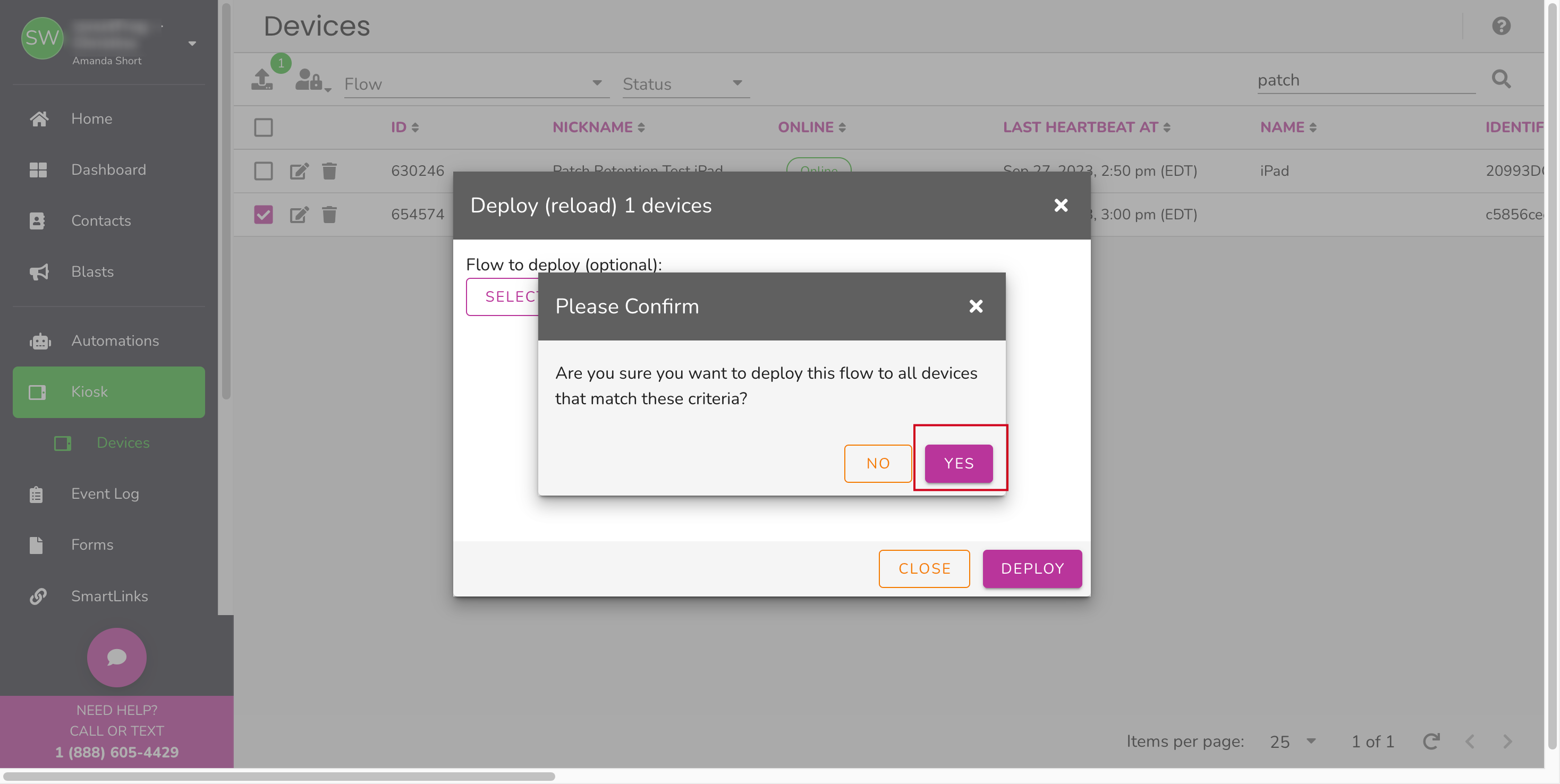 Now proceed to test your flow on your Kiosk Device(s). Return to the flow if you need to make additional changes and run through the deploy steps again as needed.

If you need assistance please reach out to our Customer Success Team by using the TextChat widget in the bottom left corner of your account or by email at success@patchretention.com.