Here's a comprehensive guide on deactivating a plugin and handling billing details.
Accessing Your WordPress Dashboard:
Log in to your WordPress admin area by entering your credentials and navigating to the "Plugins" section on the left-hand menu.
Deactivating the Plugin:
Find the plugin you want to deactivate. In this case, for Patch, locate it from the list of installed plugins. Click on the "Deactivate" button below the plugin name. This action will deactivate the plugin without removing any data associated with it.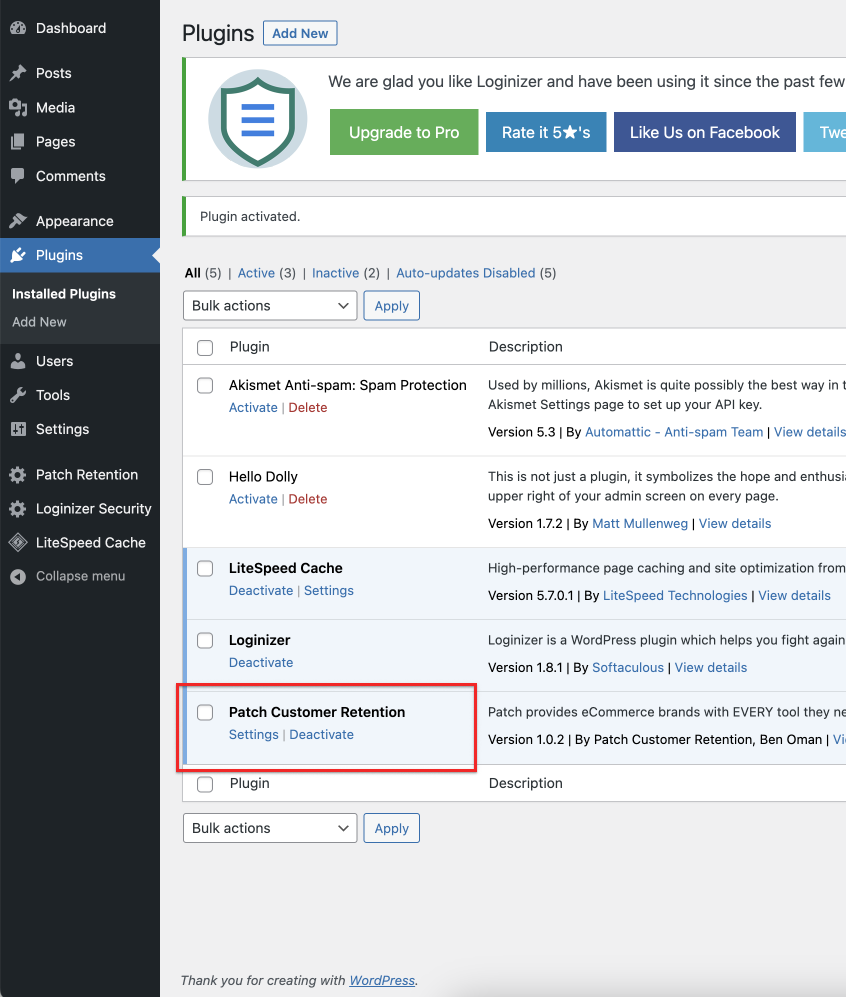 Verify Deactivation:
Once deactivated, it should look like this: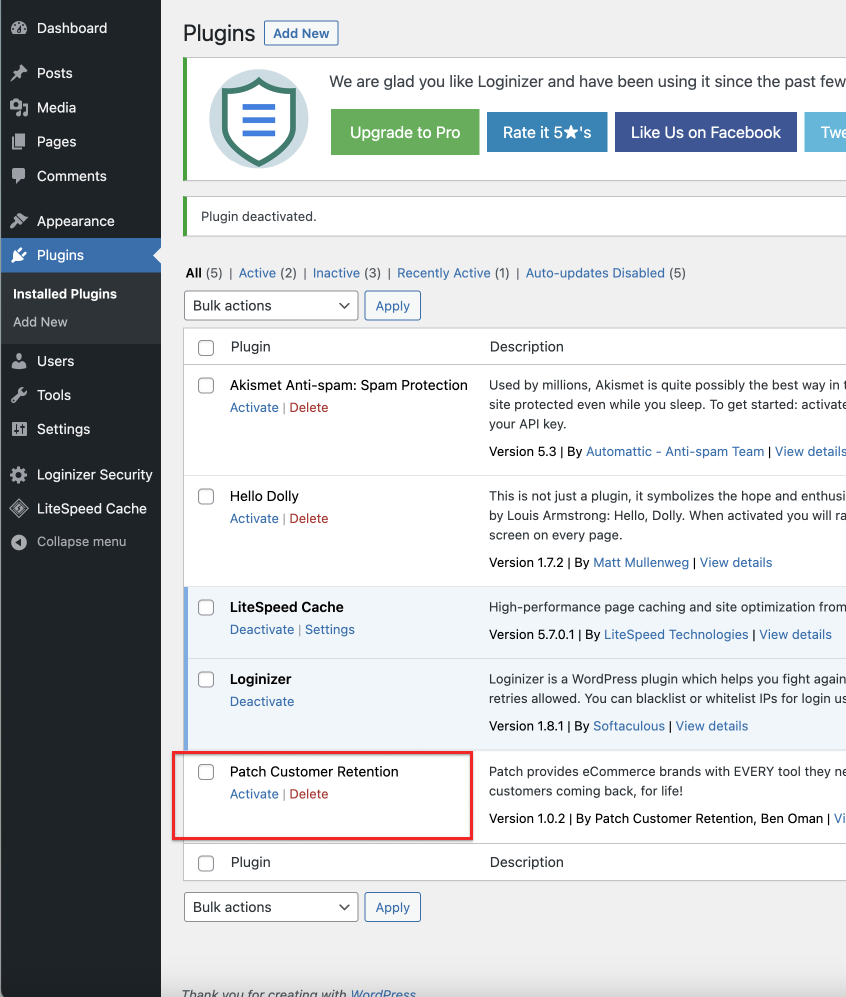 The plugin's functionalities will no longer be active on your website.
Managing Billing Information for Patch Pro Users
Impact of Deactivation in Upgraded Plugins:
Deactivating the Patch plugin will stop its functionalities but won't remove your billing information if you've previously upgraded your account.
Contacting Support for Billing Information Removal:
If you've upgraded within the Patch plugin and need to delete your billing information, reaching out to our support team is necessary.
Contacting Support Steps:
Visit the Patch Retention website: https://patchretention.com/contact
Email: success@patchretention.com
Call or Text Us: (888) 605-4429
Support Assistance for Data Removal:
Our support team will guide you through the process of deleting your billing information from our system.
Remember, deactivating a plugin in WordPress is different from completely removing it. Deactivation simply stops its functionalities, but the data associated with upgraded accounts might persist in the plugin's system.
If you have any further questions or need additional assistance, don't hesitate to contact our support team.