To view, manage, and add Devices to your account for your Kiosk Flows you will use the Device Page within the Kiosks Module.
To navigate to this page log in to your Patch account via the portal here.
After selecting 'Kiosk', the 'Devices' option will appear as a submenu option.
Select the 'Devices' module to view devices that are associated with this account.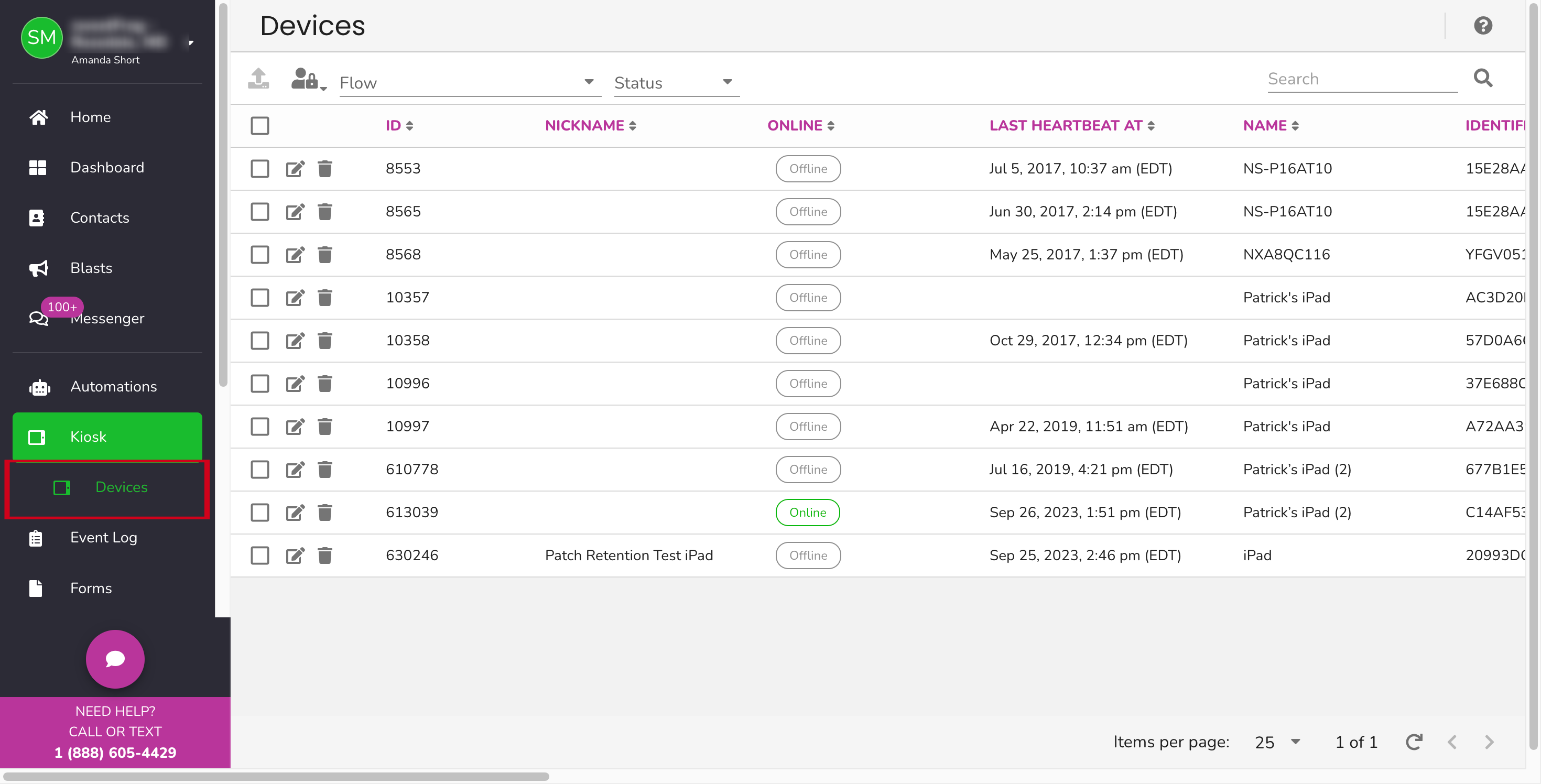 The top bar of the main view page includes:
Deploy changes to devices - Utilize this feature to choose multiple or all devices on your account for pushing updates from your kiosk flow. If you have several flows, make sure to verify which devices are linked to which flow before making changes.

Parent/Child Account Selector (Select Enterprise Accounts Only) - Select between viewing Devices on this account or all accounts.

Filter by Flow - Filter the devices being displayed based on the assigned Kiosk Flow if there is more than one.

Filter by Status - Filter the devices being displayed based on whether the device is online or offline.

Search - Search for devices based on nicknames.

Click on the 'Edit Device' button to open up the 'device' screen.
Information about the device will appear here, and there is the option to choose the kiosk flow for this device by selecting the edit icon next to the 'Flow ID'.
Selecting the 'Edit' button for the Flow ID will allow you to 'Choose your Flow'.

After this page opens up, you can 'Select' the desired kiosk flow as needed.