To view, manage, and create Kiosk Flows you will use the Kiosks Module's main data table overview page.
To navigate to this page log in to your Patch account via the portal here.
Click 'Kiosks' in the left sidebar menu.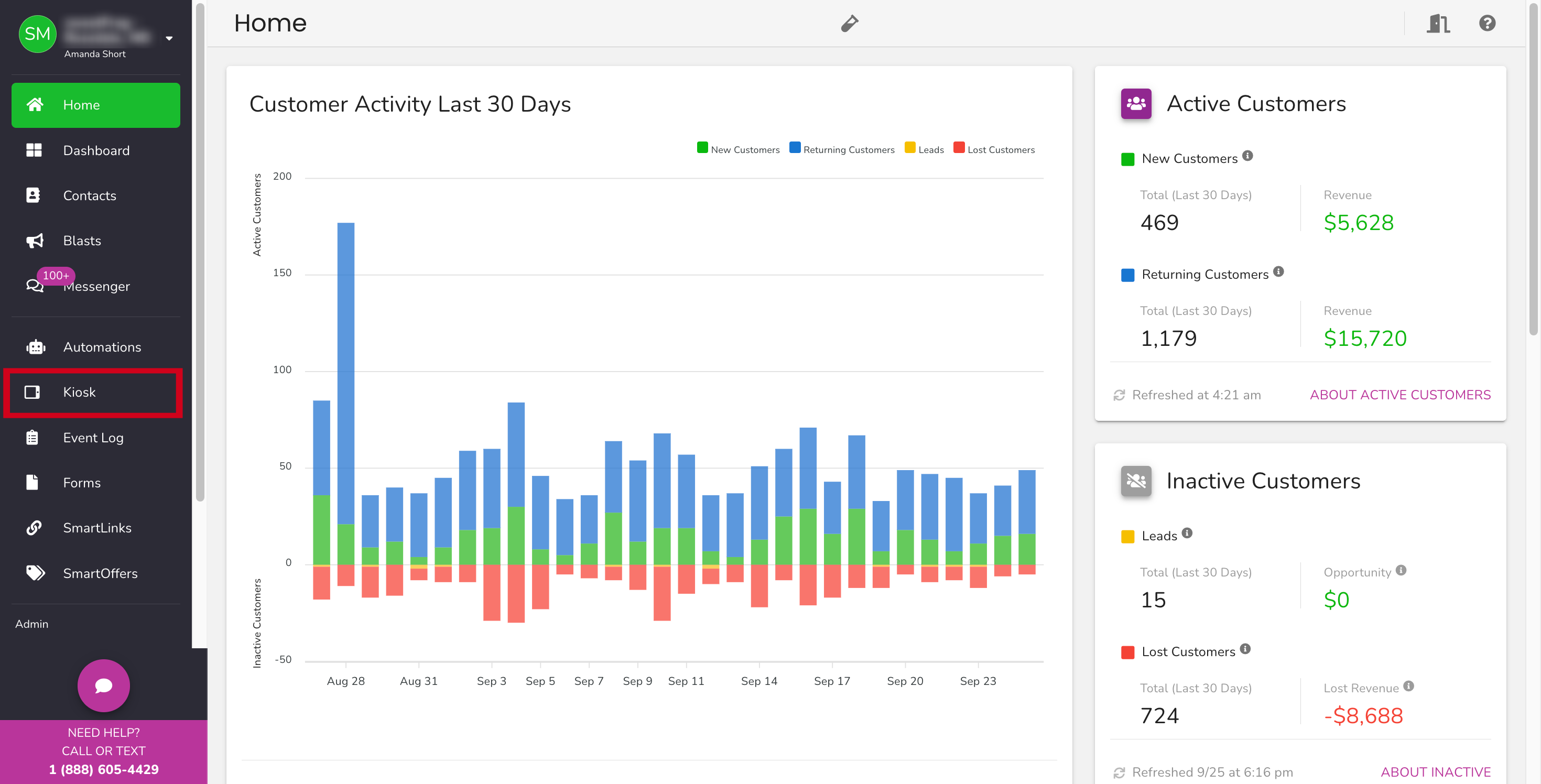 The top bar of the main view page includes:

Parent/Child Account Selector (Select Enterprise Accounts Only) - Select between showing flows assigned to 'All Accounts' or 'This Account'.
Search Bar - Search for a specific flow by 'NAME'.

Column Selector - add or remove columns from the view (this modification is one time only and will revert to the default each time you return to this view)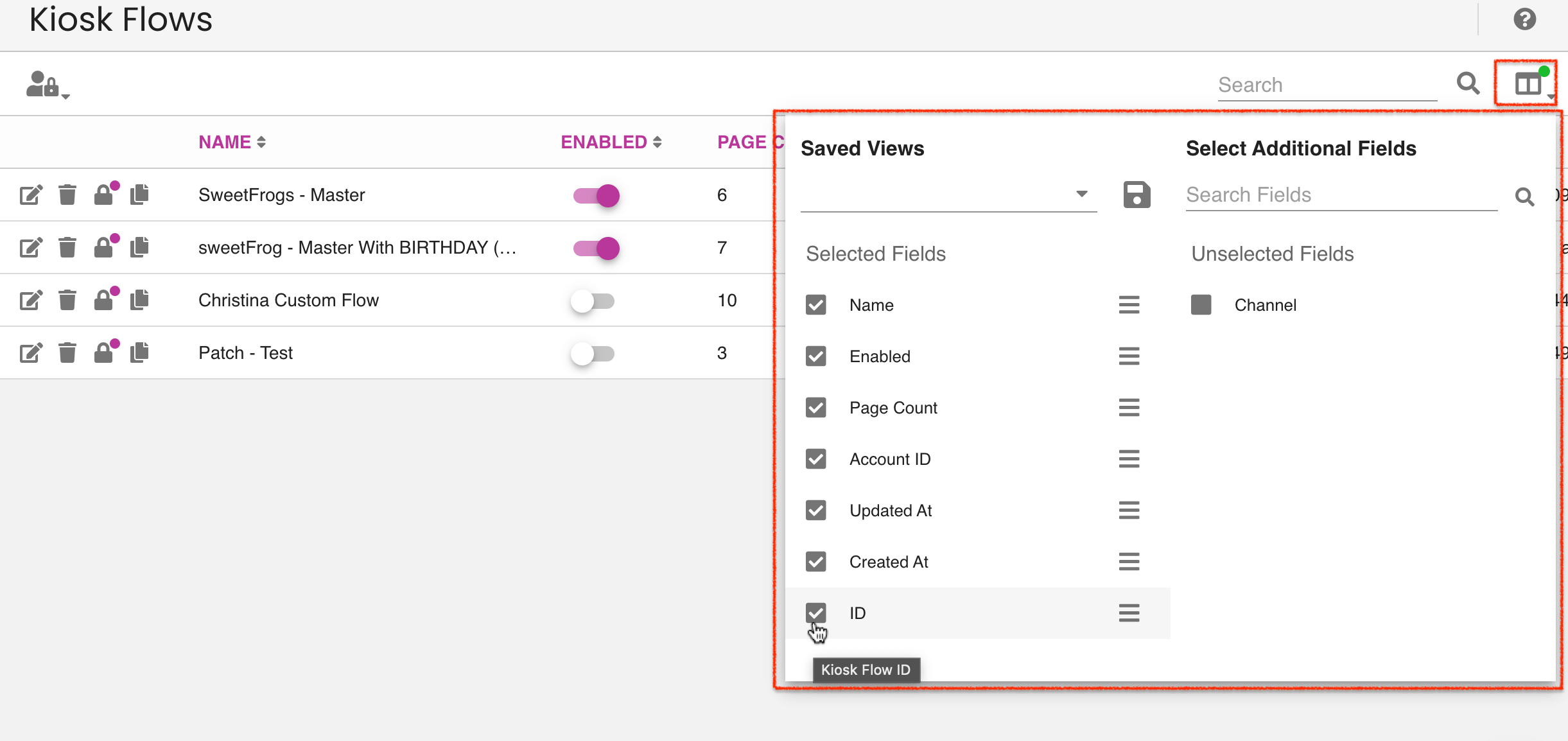 The data table consists of:
Flow Name, Enabled/Disabled, Page Count, Account ID, Last Updates At, Created At, and Flow ID.

Edit, Trash, Duplicate, Set Permissions (Parent/Child Accounts Only)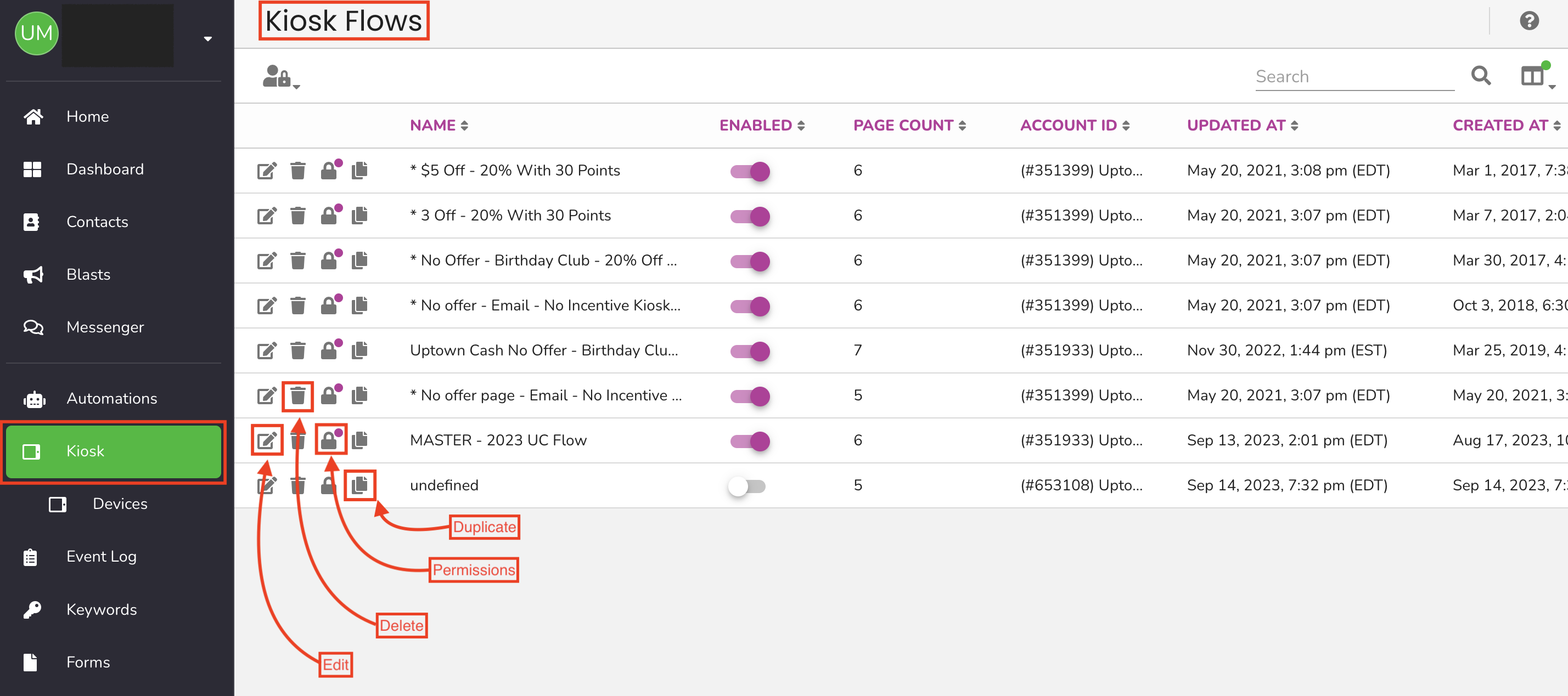 Create New - Use the purple plus button in the bottom right corner to create a new Kiosk Flow.