Accessing the Flow Settings
Upon entering the Kiosk Editor, use the tabs on the right-hand side to navigate to the Flow Settings.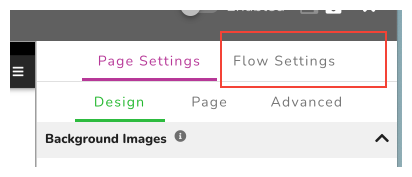 Back/Next Button Colors
Button Back Background Color
Users can select a specific color to define the background of the "Back" button. This allows for seamless integration with the overall design scheme or branding of the application.
Button Back Text Color
The text color of the "Back" button can be adjusted to ensure optimal readability and visual appeal. Users can choose a color that complements the background, ensuring the button's text stands out effectively.
Button Next Background Color
Similarly, users can specify the background color of the "Next" button, ensuring it harmonizes with the overall aesthetic of the application or interface.
Button Next Text Color
The text color of the "Next" button can be tailored to align with the chosen background color, providing a coherent and visually pleasing user experience.
Please note: If you have picked branding colors within Brand Settings, which can be found in Account Settings, those colors will populate here.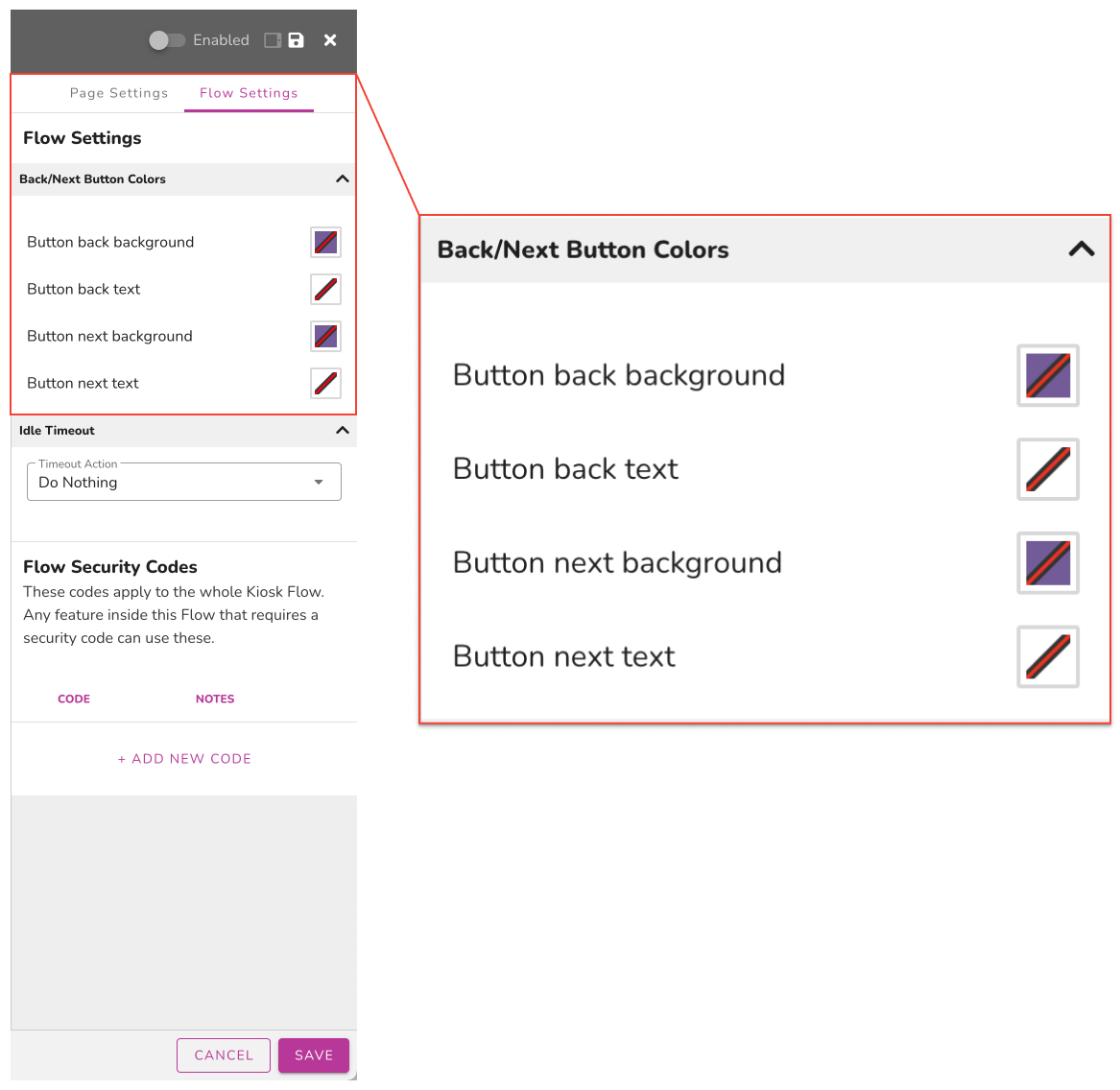 Idle Timeout
Do Nothing
The kiosk keeps doing what it's doing, even if no one is using it. This is good for when you always want the kiosk to be active.
Sync (if Checkin Started) and Reset Flow
If someone starts something on the kiosk but then walks away, the kiosk will pause what they were doing, remember it, and start over when they come back. This is useful if people are doing more than one thing on the kiosk, like filling out forms.
Reset Flow without saving data
If the kiosk is left alone for too long, it will forget what the person was doing and start all over. This is handy for keeping things private and not saving any information if the kiosk is public and used by different people.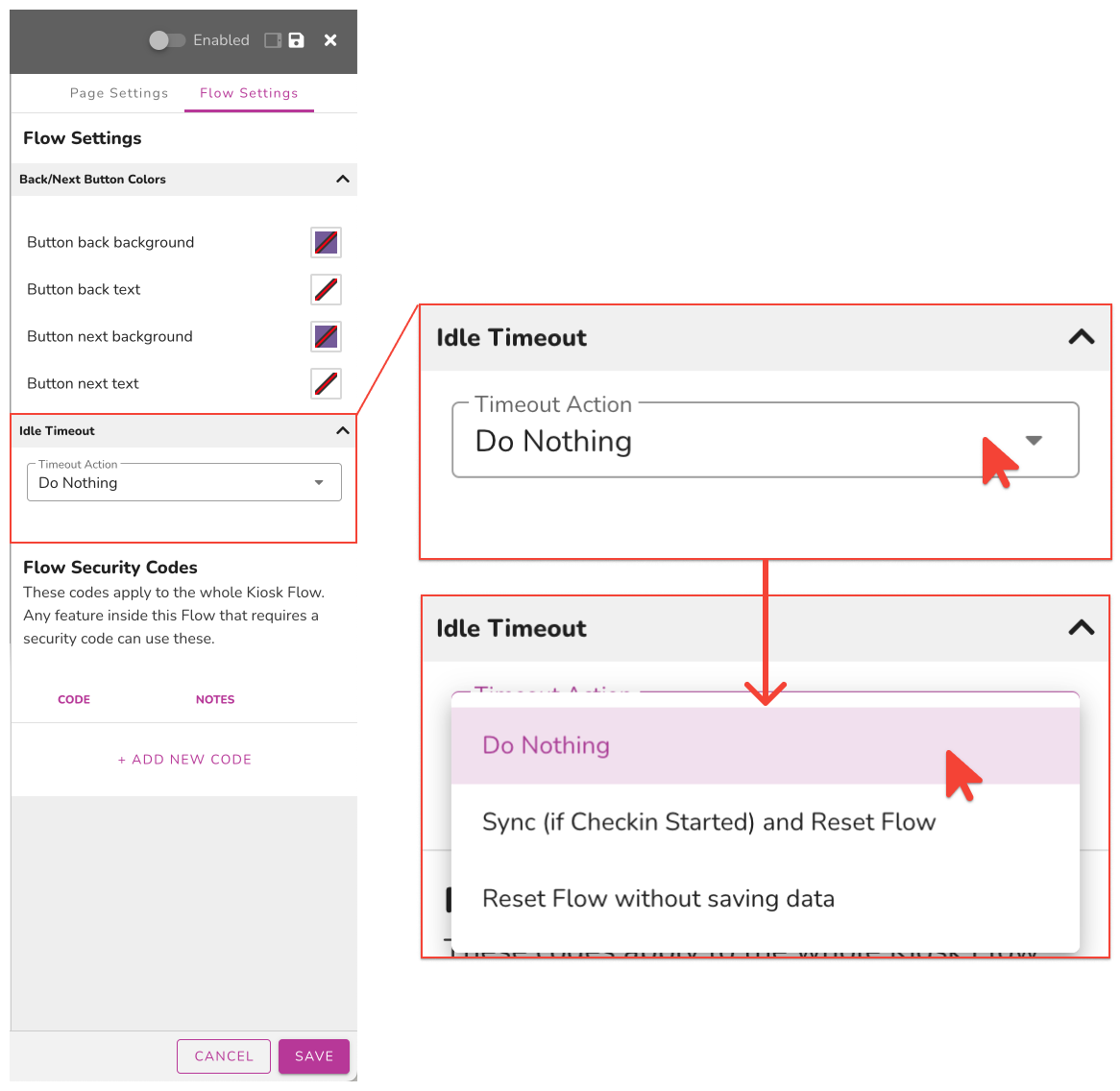 Flow Security Codes
In this part of the Kiosk Editor, users can make their kiosks more secure by adding special codes. These codes work like master keys, and they protect everything in the kiosk. If any part of the kiosk needs a code to work, it can use these special codes.
Here's what you need to know:
All-Around Security: These Flow Security Codes give strong protection to the whole kiosk. Think of it as putting a big lock on the door to keep everything safe.
One Code for All: You only need one code, and it works for every part of the kiosk that needs a code. You don't have to remember lots of different codes for different things.
By using Flow Security Codes, you can make sure your kiosk is safe from anyone who shouldn't be using it. It's like having a master key that fits every lock, and it makes managing security simple and easy.