After making changes or updates to your Kiosk flow, you will need to push these new updates to your device(s).
If you are not already signed in please visit the Patch portal and log in.
Once logged in, navigate to the Kiosk module using the left sidebar menu.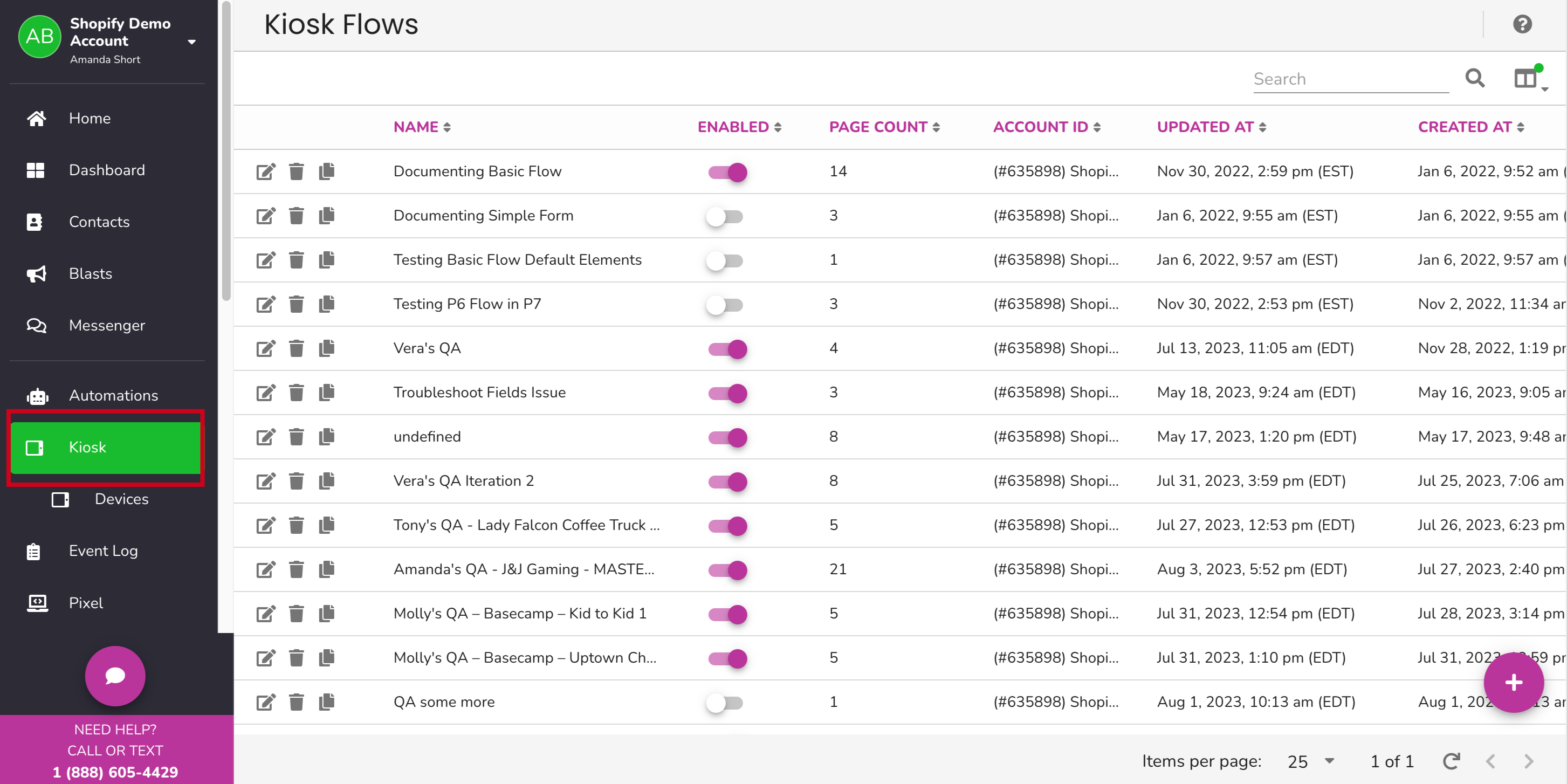 Once on the Kiosk Flows page select the 'Edit' button.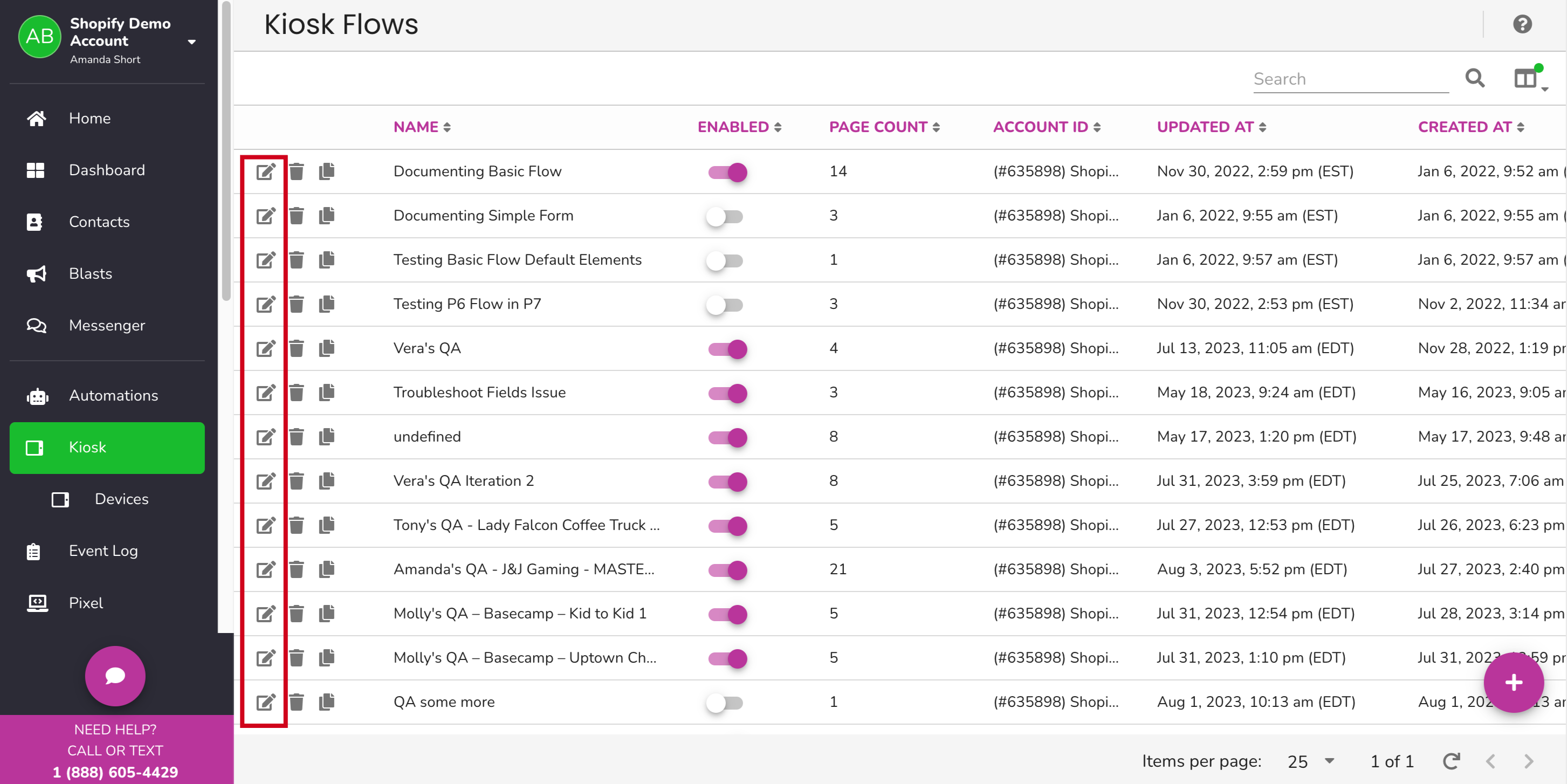 After selecting the 'Edit Device' button, it will open up the Kiosk Editor.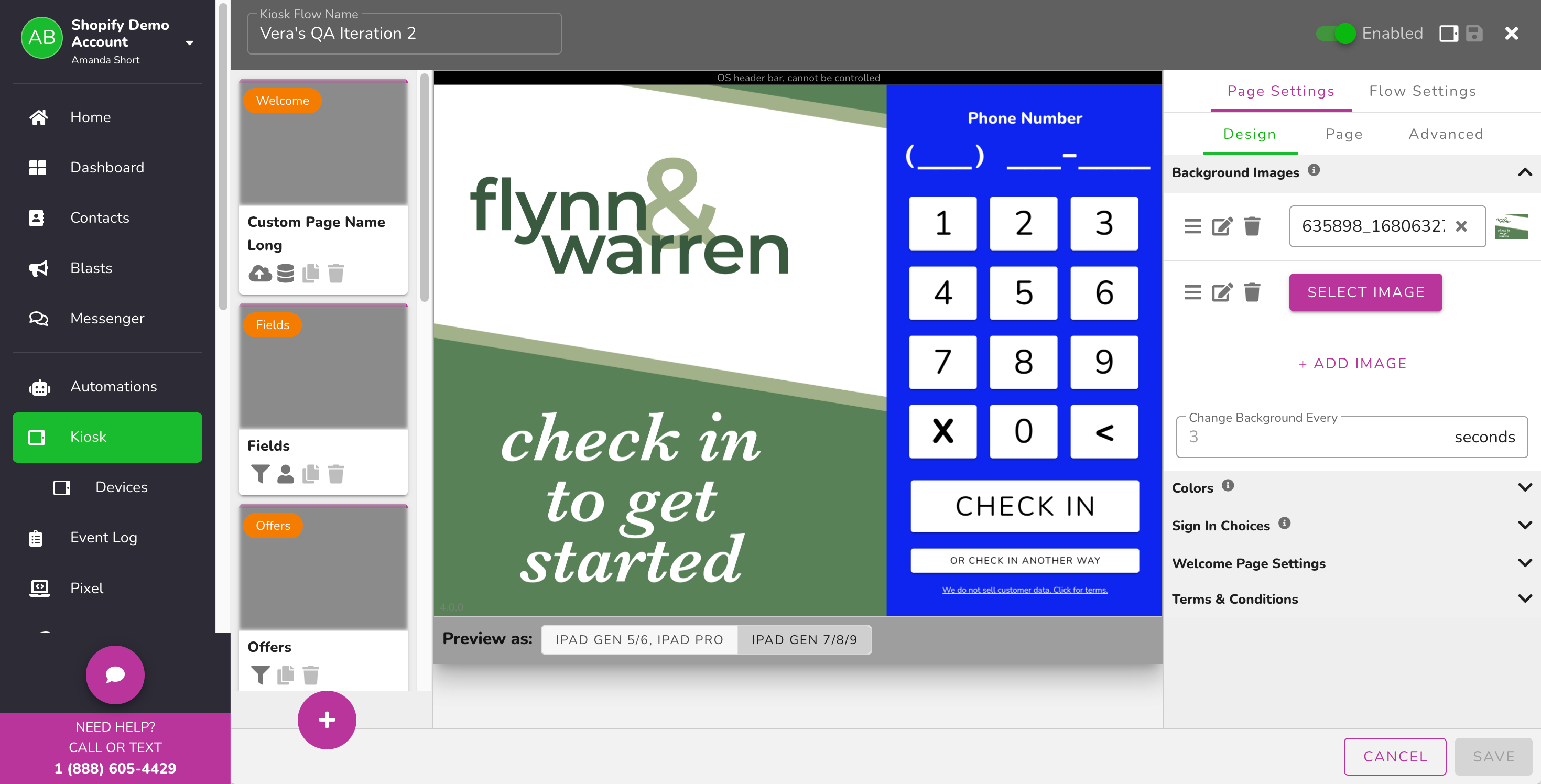 After updating or editing the flow, you can select the 'Device icon' in the upper right to:
'Deploy Changes to Devices'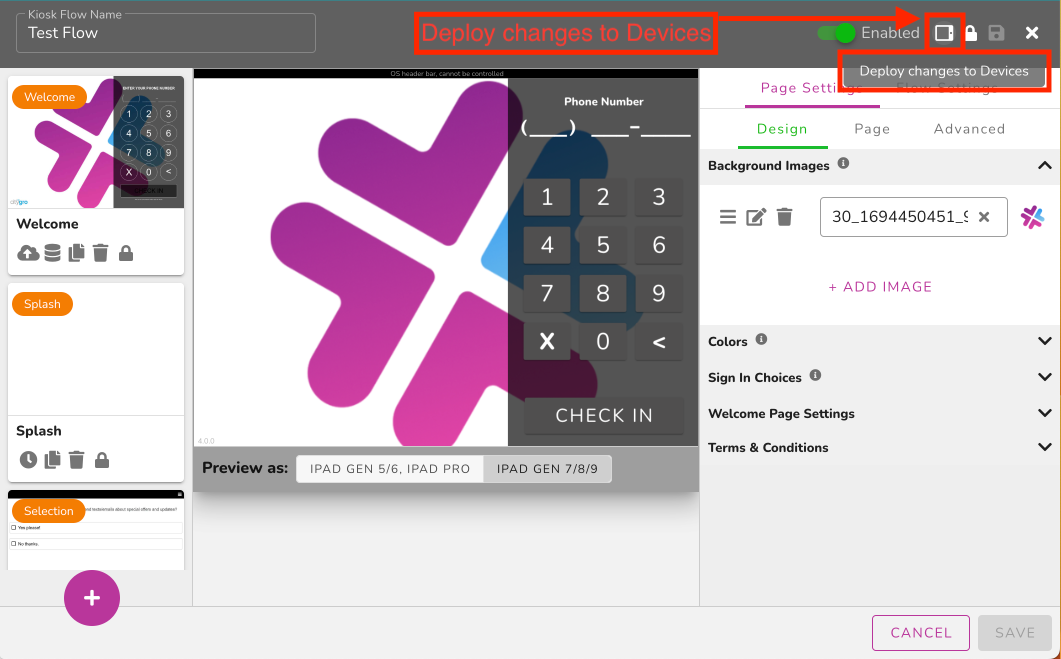 The window 'Select Devices to Deploy Environment changes to' will appear. Select the colored button: 'Deploy Changes All Devices Already on this Flow'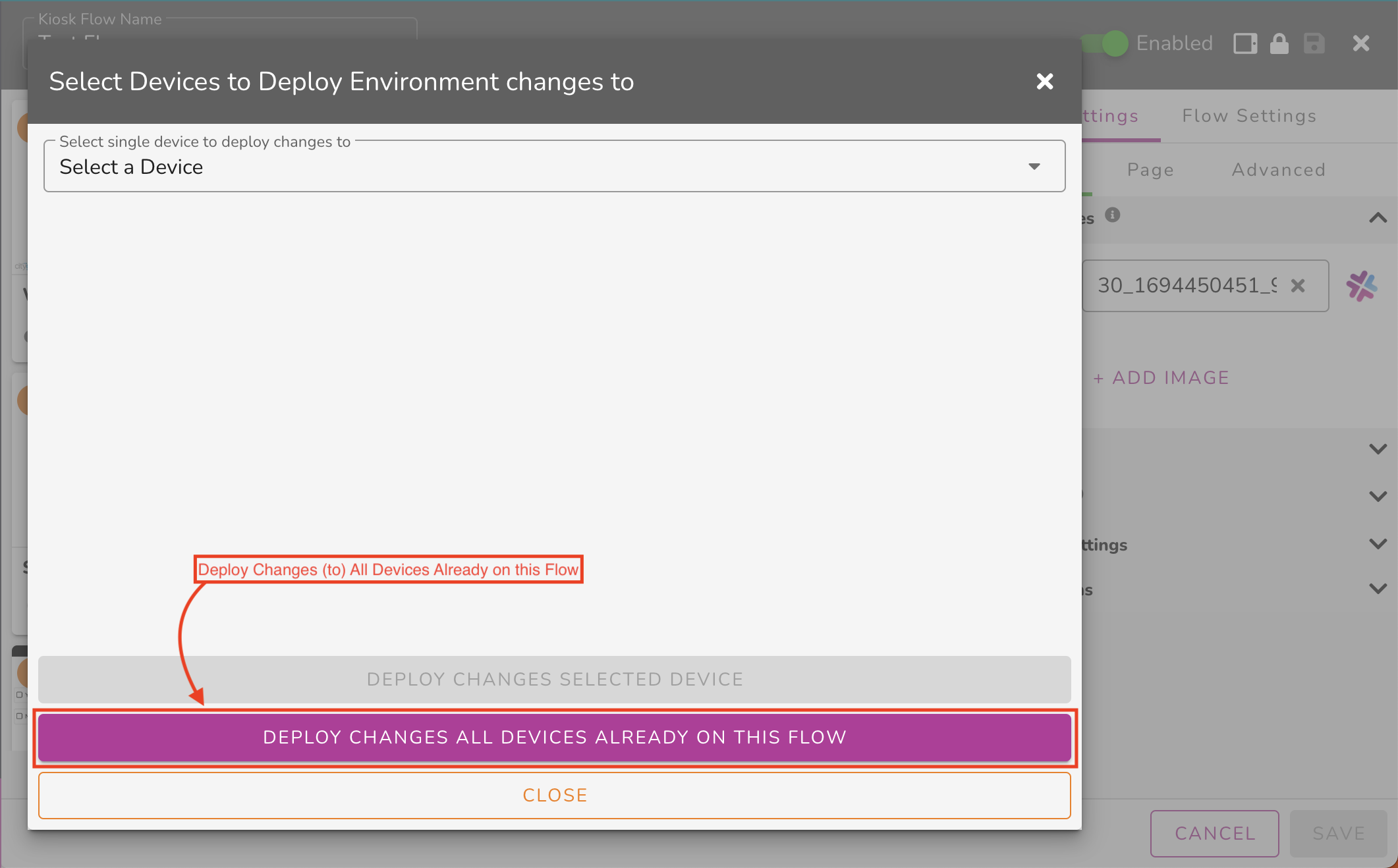 A 'Please Confirm' window will appear, select 'Yes'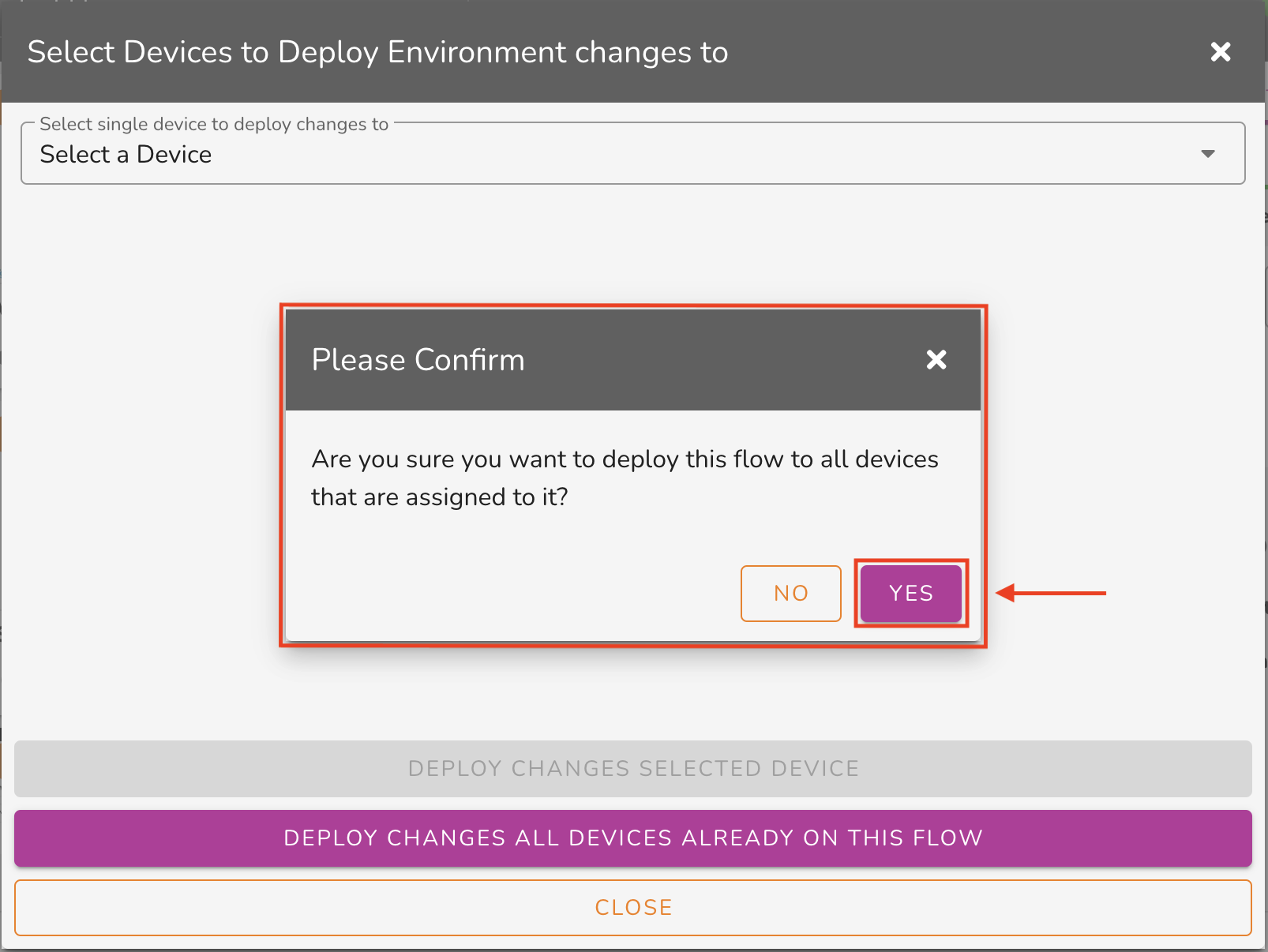 Once the update has been pushed, a pop-up confirmation window lets you know how many devices have been updated!
This will confirm that the latest version of this kiosk flow has been pushed to the total number of devices listed!