Option 1: Accessing your Shopify Store Admin
To easily find your Shopify domain, you can access your store admin. Once you log in, you will find it displayed in the browser's address bar.
Alternatively, you can locate it in the store domains section. In the main left menu, navigate to Online Store -> Domains. Here, you will find an overview of your store domains. The primary domain is the one that automatically redirects to your other domains. Changing this domain is simple. The Shopify-managed domain you are searching for can be found in the second tab. Please refer to the screenshot below for visual guidance.
Keep in mind that this method is applicable only if you are the store owner. If you need to determine the Shopify domain of a store to which you don't have access, please consider one of the following methods.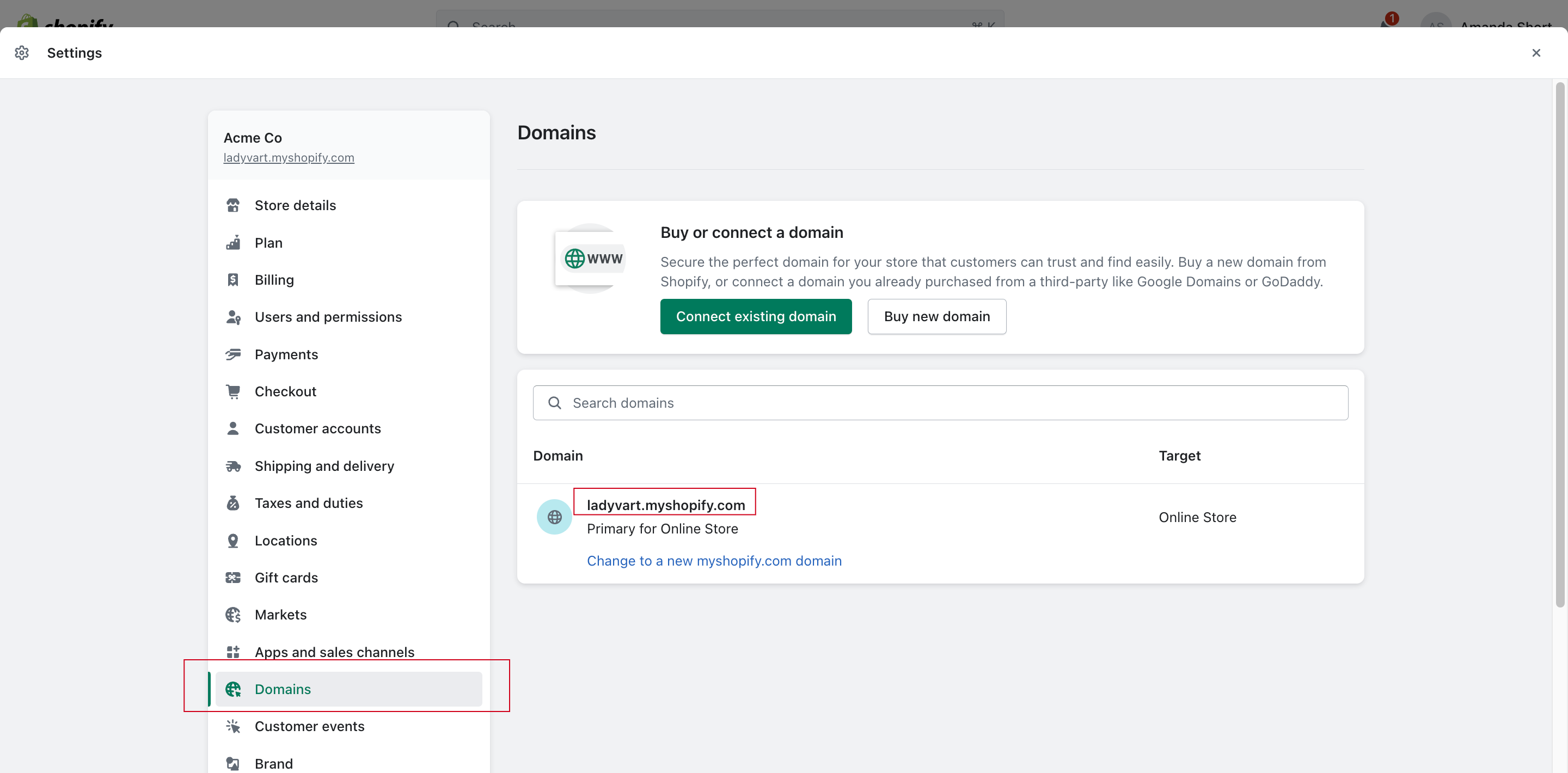 Option 2: Viewing the Page Source Code
Personally, I find this method to be quick and efficient. Just visit any Shopify store, right-click on the page, and select "View Page Source" in Google Chrome or "Show Page Source" in Safari. Once you see the HTML code of the store, use the shortcut CTRL + F on Windows or Command ⌘ + F on macOS, and search for "myshopify.com".
By viewing the page source code, you can discover the myshopify.com domain.
You may obtain multiple results, but they typically indicate the same Shopify default domain of the store. This information is often stored in the "Shopify.shop" variable found in the <head> section.

For further assistance with setting up your Shopify Settings or any other features, feel free to contact our Customer Success team via the TextChat widget in the bottom left corner of your Patch account or via email at success@patchretention.com