By setting Contact or Customer Inclusions you are essentially determining which Contacts or Customers are being excluded because only those who pass the filter rules set in this section will come over or by synced to your Patch account.
Use the filter options available here to prevent contacts from being created in your account based on the customers' data in Shopify. Customers will only be created in your account if they match all rules selected within the Filter Rules.
Note: Existing contacts will continue to sync, regardless of the filter settings. To prevent existing contacts from syncing, delete these contacts from the Contacts section.
Note: This filter is only available to Shopify users.
Leave the Checkbox selected to include ALL customers

Unselect the Leave this box checked to include ALL contacts checkbox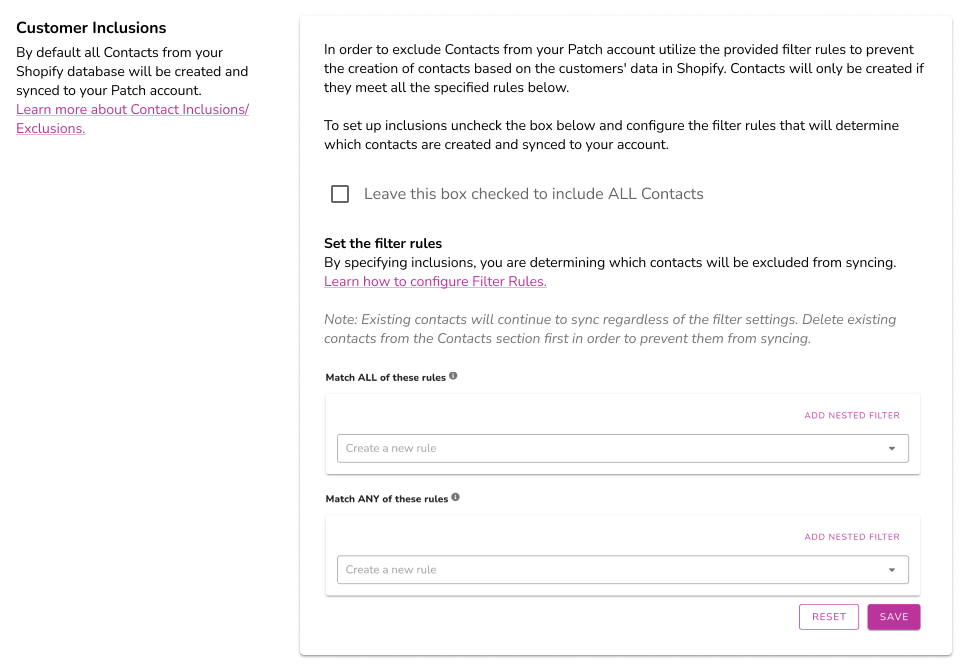 Set Filter Rules
The available data fields you are able to filter against for Customer Inclusions are based on the data fields or collected data within your Shopify account. The most common data field our clients use to set inclusions is Tags. In this example the client currently tags or segments their customer lists using Tags in Shopify, so we are going to exclude Wholesale and Affiliate Customers from syncing to the Patch account.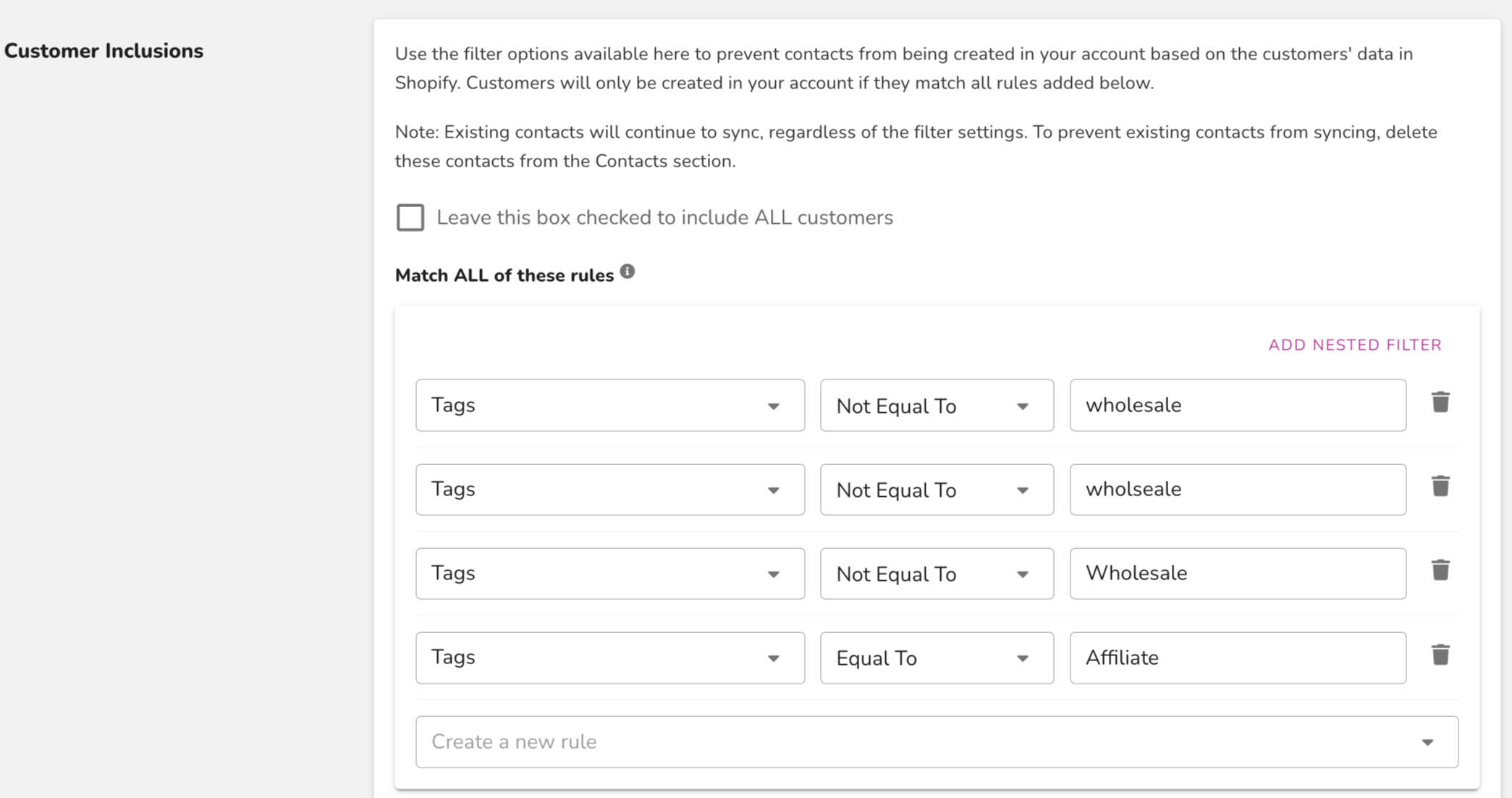 To select the data fields and the values first click on the empty dropdown field labeled 'Create a new rule'. Select the Shopify Data Field of your choosing, then in the next dropdown field choose the type of operation, the most common will be either Equal to or Not Equal To. Then in the last input field type in the value of the data field. Please double-check your Shopify account for spelling and case sensitivity as these have to match EXACTLY in order to work properly.
Once you have selected all of the appropriate data fields, set the operation type, and input the value accordingly you are ready to click Save.
IF you have previously synced your Shopify account to Patch, you will need to manually delete any Contacts that match the filter rules set here in order to have them removed. Setting the filter rules under the Customer Inclusions section will not remove/delete existing contacts that match.
Once finished re-sync your account under the Order Sync section of the Shopify Setting page.
For further assistance with setting up an Filters or any other features, feel free to contact our Customer Success team via the TextChat widget in the bottom left corner of your Patch account or via email at success@patchretention.com