Contacts: Your CRM within Patch
The Contacts module is your CRM within Patch. It allows you to view all of your Contacts/Customers and their stored values in columns that correlate to the data fields within your account. From this main view, you can easily search for a specific contact, find duplicates & merge profiles, delete, export, create and manage segmented customer lists, and manage individual contact profiles.
Managing a Contact
To view/edit/manage an individual Contact, simply click the person icon located in the far left columns of the row of the contact within the Main View or you can click the person icon at the top of your conversation within Messenger.
Regardless of whether you are an eCommerce or Brick and Mortar account, there are several features of the contact profile that are available to you.
From the Contacts Main View simply click the person icon and a new window will open with all of the Contacts information including:
Contact Data (Data Fields)
The available data for each Contact is based on your account setup. The field options include everything from Name, Contact Info, Opt-In Statuses, Tags, and Custom Fields. You can easily view and edit any of the contact's data directly from their profile.
These metrics include Customer Since, Total Purchases/Check-Ins, Loyalty Cash/Points Balance, Last Purchase/Check-In Date, Current RFM Bucket (New, Promising, Loyal, Champion, At-Risk, Lost), Total Revenue, AOV, RFM Score (111-555).
This log includes all events that have occurred for this contact including Check-In Finished & Started, Contact Created & Updated, RFM Scoring, Conversation Started & Finished, Conversions, Discount Created, Incoming & Outgoing Messages, Offer Redeemed, Order Finished & Abandoned, Shipping Updates, Refunds, SmartLinks Clicked, Form Finished, and Waiver Finished.
Loyalty (eCommerce)
This tab includes two sections, the Loyalty Program (manage points) and Loyalty Ledger (loyalty points/cash history including earning, cash out, channel, etc.)
Orders (eCommerce)
This tab includes three sections, Shopify Order Info, Tracking Details, and Order Details. You can easily view past orders by clicking the dropdown in the first section, then the tracking and details will update based on the order chosen.
Offers (SmartOffers)
This tab includes three sections including Loyalty Program (for Kiosks) where you can manage check-ins and points, as well as both Available Offers and Redeemed Offers.
Discount Codes (eCommerce)
This tab allows you to see the available Discount Codes as well as Past Discount Codes (redeemed/expired). You are also able to generate a new Discount Code that is specific to this Contact without having to navigate to your eCommerce merchant store.
This tab allows you to see if the Contact is currently in an Automation (delay block) or if there is a Custom Triggered automation available. You can remove the Contact from the active automation as well as trigger any automation that uses a Customer Trigger block directly from their profile.
Waivers (if applicable)
This tab lets you view all of the waivers that the contact has signed, you can email them a copy and delete the waiver if needed. You can also see all deleted waivers in the bottom section.
Access Points for all Accounts
As a Patch user, you have several access points for managing your Contact's profiles.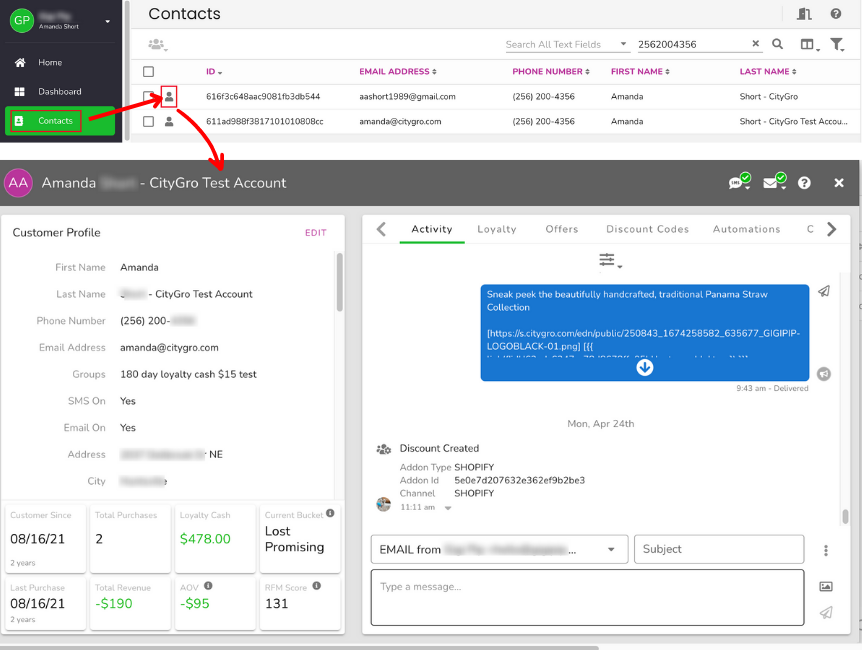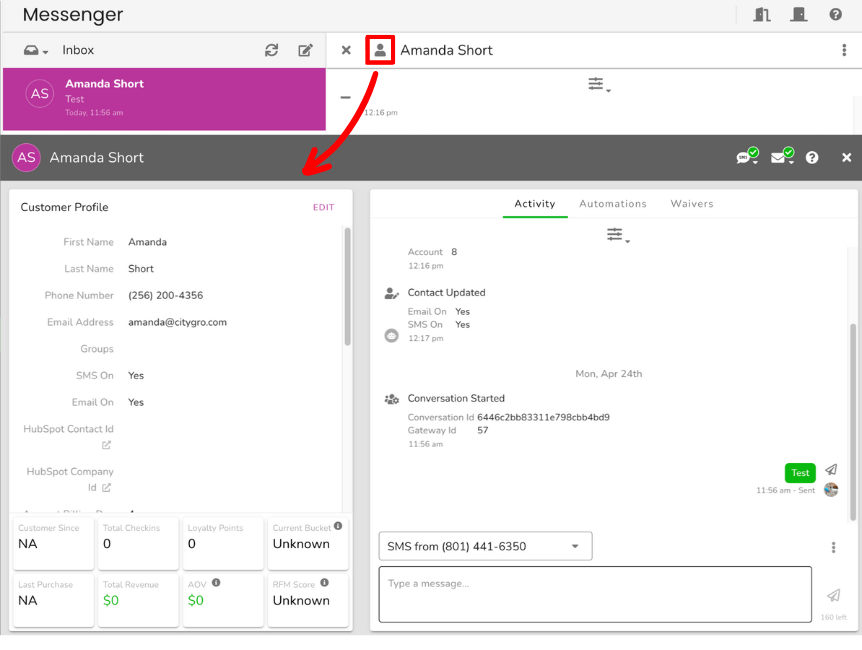 Event/Task Logs or JSON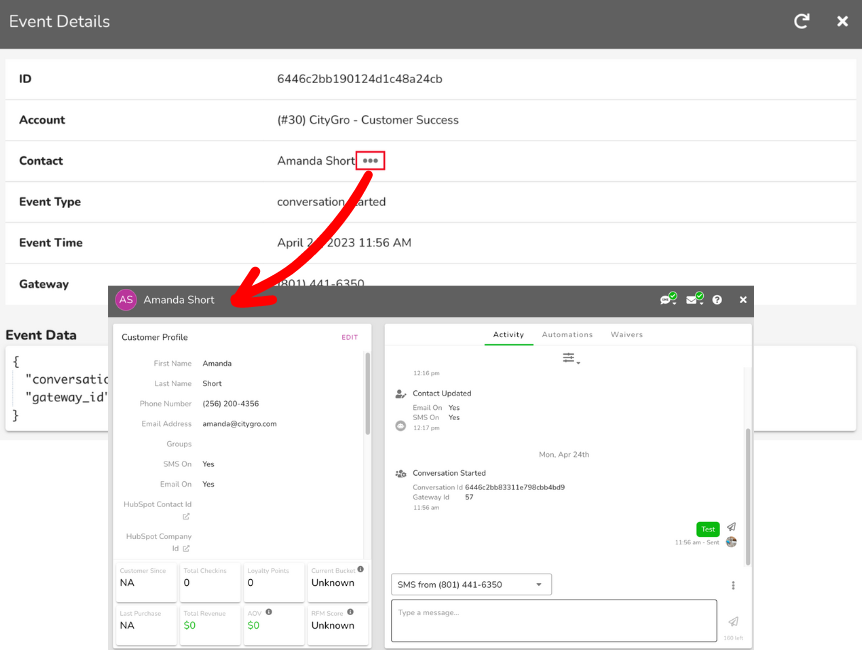 As a valued user, we understand that having complete control over your contact information is crucial, and we are dedicated to providing you with all the necessary tools and resources to make this possible.
Our user-friendly interface makes it easy for you to update your personal details, add new contacts, or delete outdated information quickly and efficiently. With just a few clicks, you can access your contact list, view detailed profiles, and make any necessary changes to ensure that your information is always up-to-date and accurate.
Thank you for choosing Patch as your Retention Marketing partner, and please do not hesitate to contact us if you need any further assistance.