We are excited to introduce a powerful new feature in Patch Messenger that streamlines your communication with customers. With this update, when your customers respond to any email sent from your Patch account, you'll now see their replies directly in your Messenger Inbox. What's more, you can reply to these email responses just like you would to a regular text message, making it easier than ever to engage with your customers across various communication channels.
Here's how this feature works and how you can make the most of it:
Seamless Integration: When your customers reply to an email sent from your Patch account, their responses will be automatically directed to your Messenger Inbox. This means you no longer need to switch between email and Messenger to view and respond to customer messages.
Convenient Reply Options: With this new feature, you can reply to email responses in the same way you would reply to a regular text message. The default reply option will be selected based on your customer's most recent message. For instance, if they last contacted you via email, the default reply option will be email. On the other hand, if they sent you an SMS (Text) message, the reply option will default to your SMS gateway. This streamlined approach ensures that you can respond using the most appropriate communication channel.
Message/Activity Log Differentiation: To help you easily distinguish between different message types, the message/activity log within Patch Messenger provides visual indicators. SMS messages are outlined in green, emails are outlined in blue, and incoming TextChats are outlined in grey. This visual distinction allows you to quickly identify the type of message a customer has sent.
Incoming Email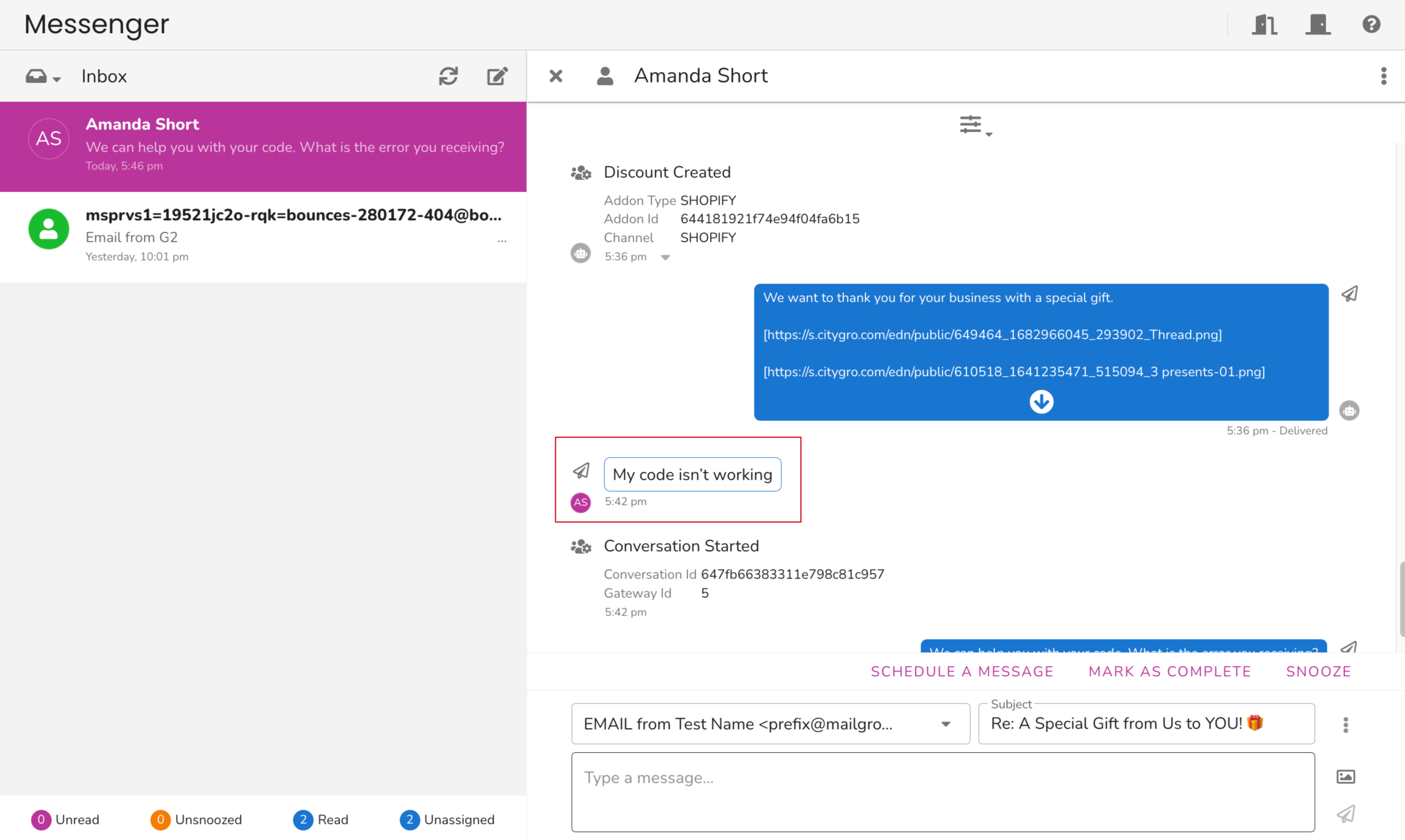 Incoming SMS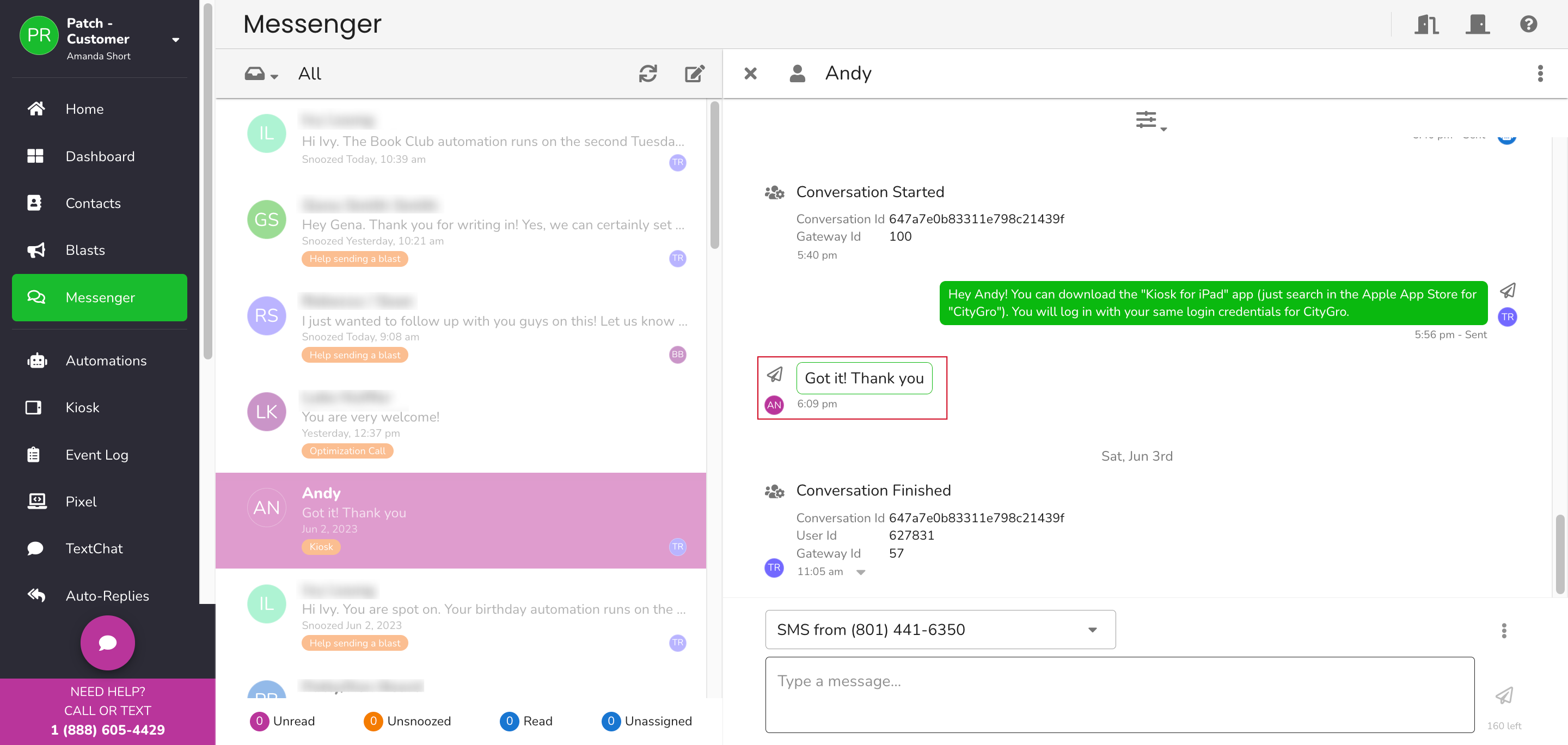 Incoming TextChat (widget)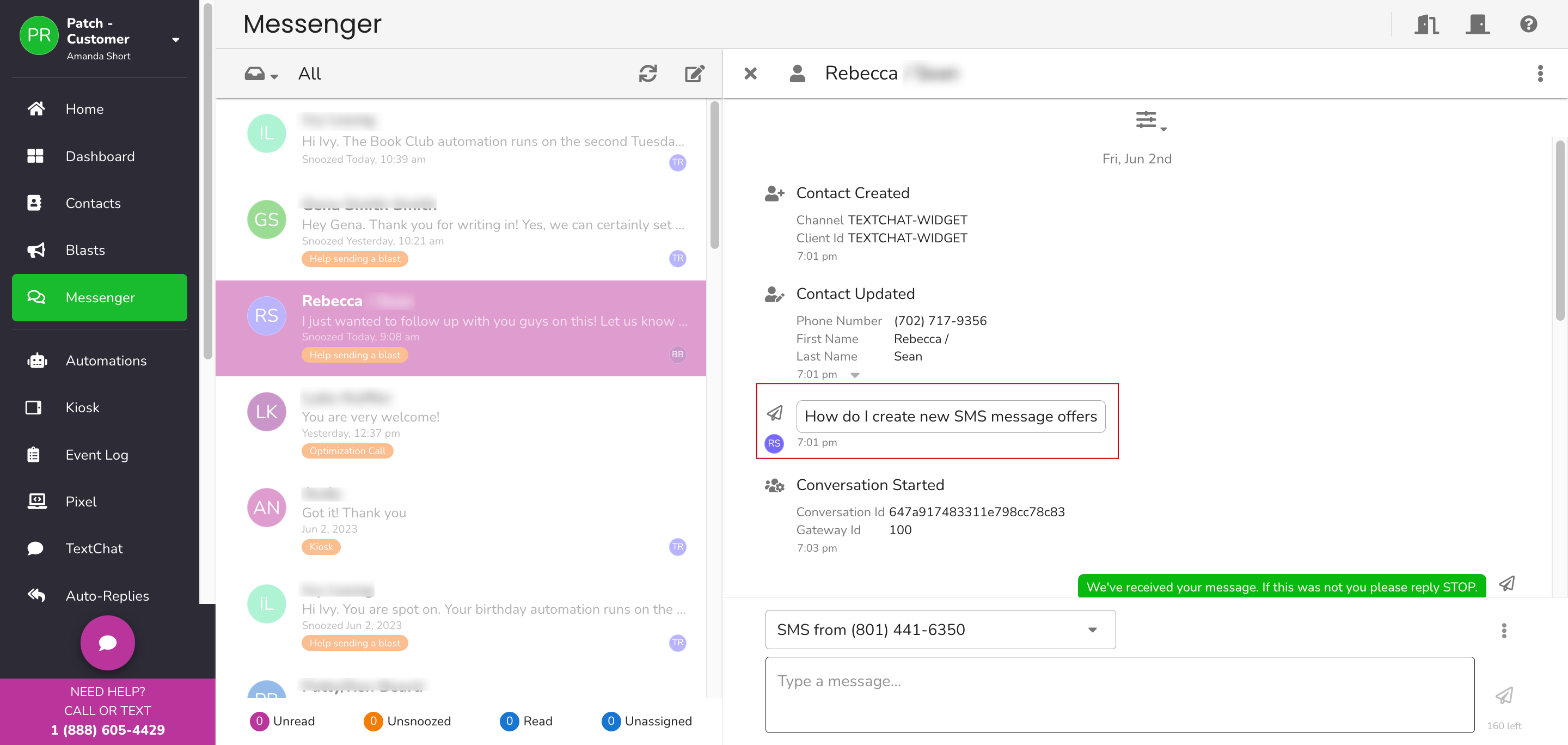 We believe that this new feature will greatly enhance your communication experience within Patch Messenger, providing a unified interface for managing email and text message responses. By consolidating customer replies in one place and enabling easy response options, you can improve efficiency and responsiveness in your customer interactions.
If you have any questions or need further assistance in using this new feature, our support team is always available to help. We hope you enjoy this update and find it valuable in your day-to-day operations with Patch Messenger.