To export your Contact Database you will need to navigate to the Contacts module within your Patch account.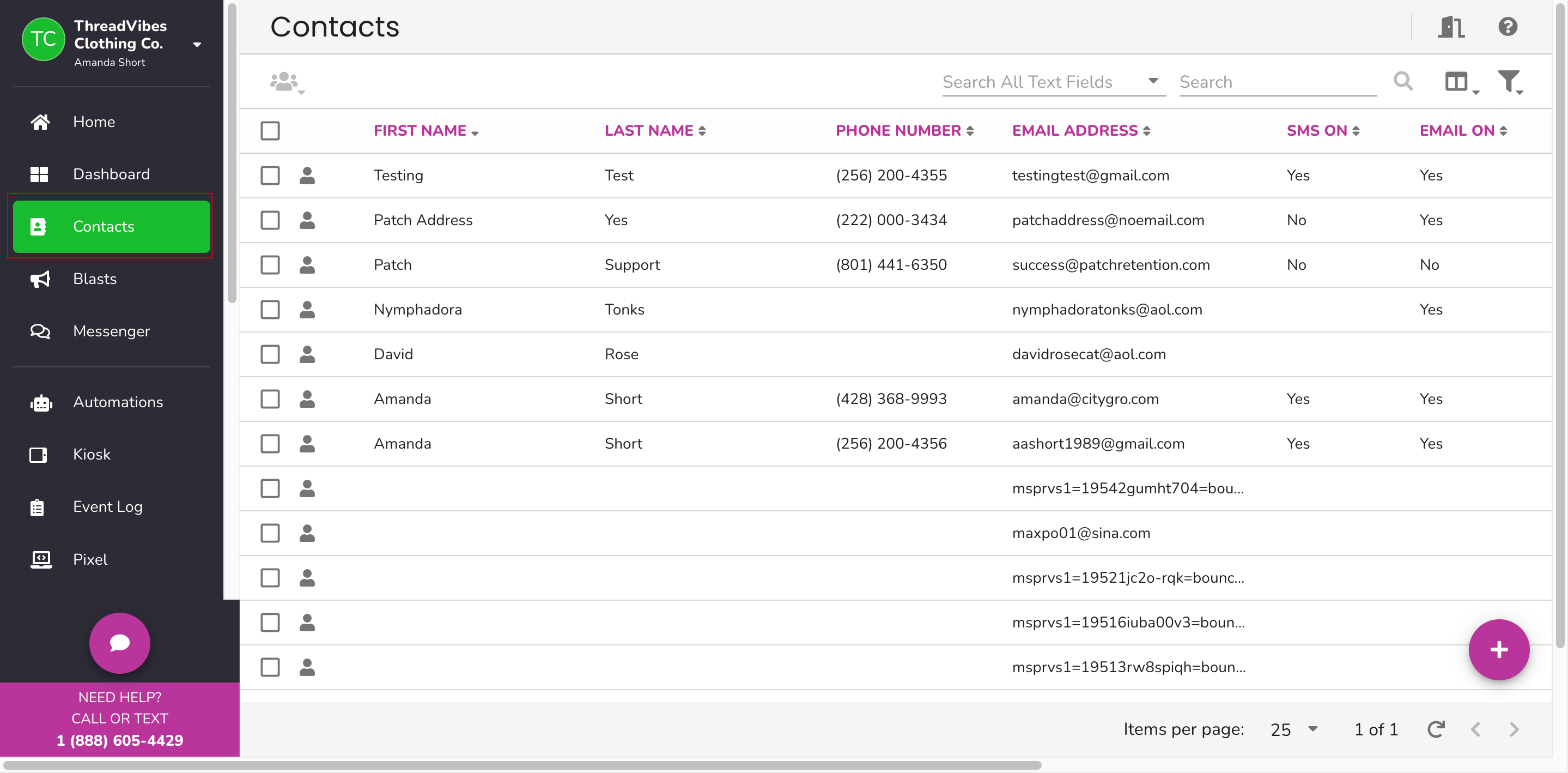 The data fields that will be included are based on the columns displayed on the Contact Table. To include additional data fields you will want to click the on 'Column View' icon in the top right corner.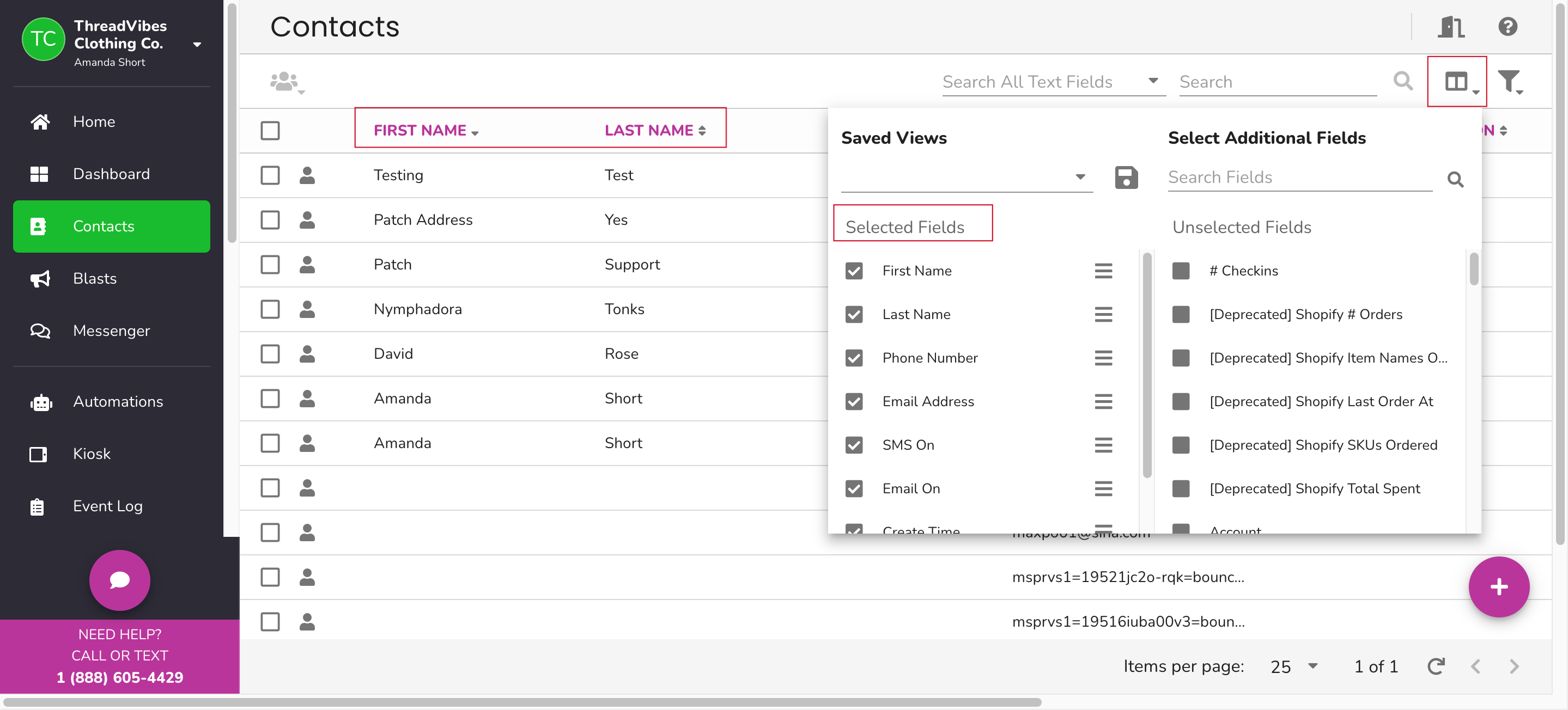 On the left side of the window are the fields that are already being displayed, and on the right-hand side of the window are the available fields you can add to the view.
Once you have all of the fields selected that you want to be included in your export, click outside of that window to close it. The table will now reflect your changes.
Now you need to click the checkbox in the top left corner of the table, the first checkbox will select all of the contacts on that page. A new checkbox will appear right next to it, this will select all contacts in your database.
Once you have selected the contacts you want to export you need to click the multi-people icon directly above the checkboxes. In the dropdown select Export X Contacts.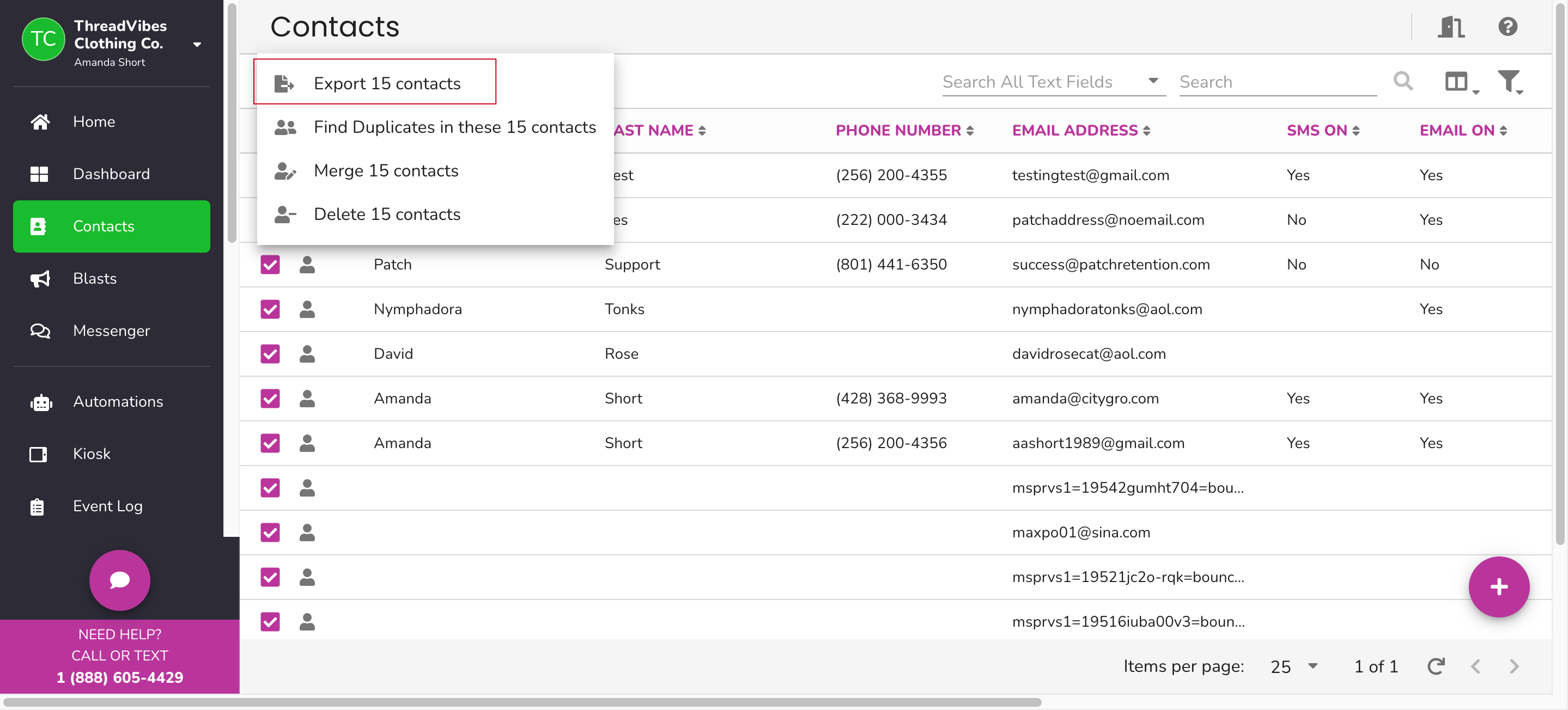 A pop-up window will appear for some extra settings. Unless you have a specific need for one of the optional settings, it is recommended that you do not change them and just click Export.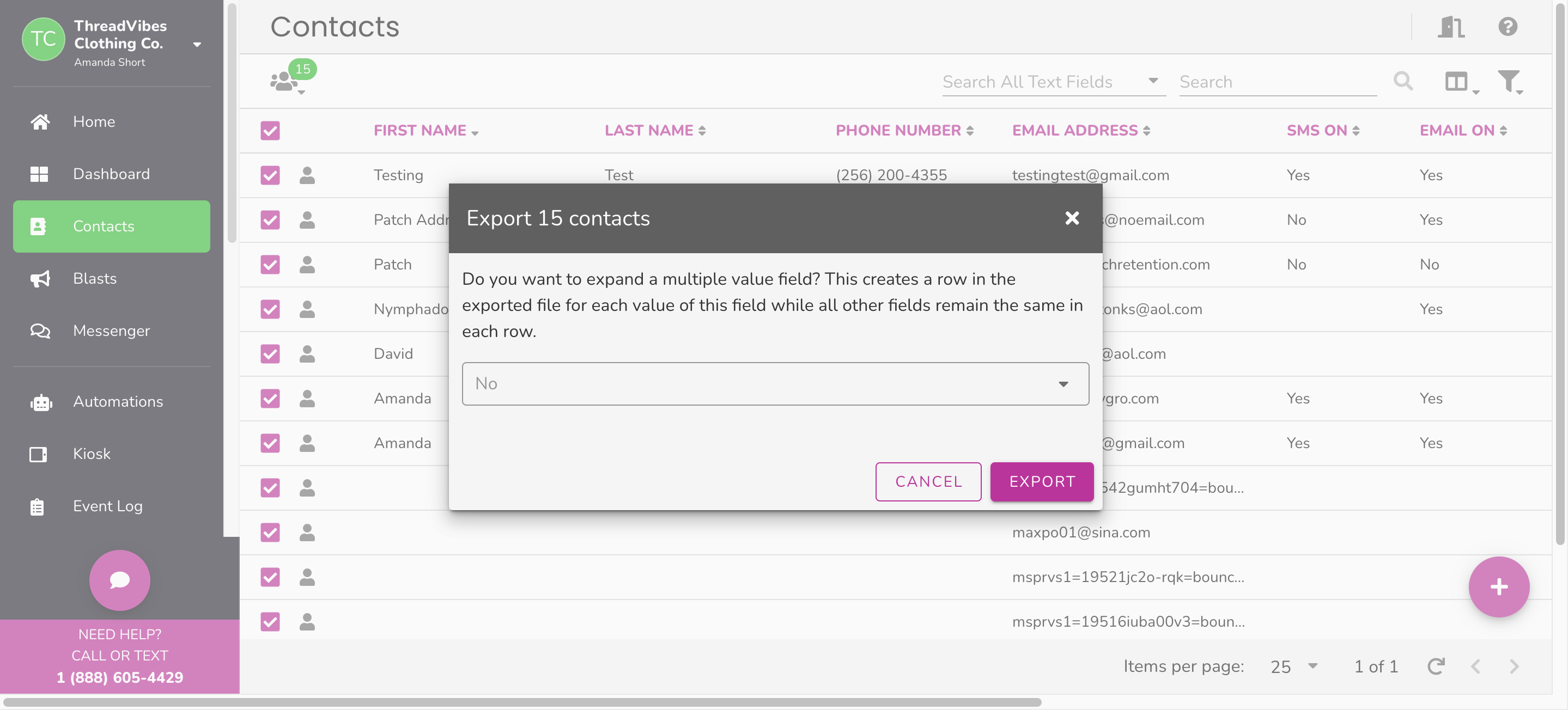 Your newly exported list of contacts will be found in your Download folder.
Watch walkthrough: