You can easily view a Contact's Waiver directly from their profile.
To do so go to the Contacts Main View and from there find/search for the Contact.
Click the 'person' icon to select and open the Customer Profile window.
By default, you will land on the Activity tab, to the right you will see 'Waivers'.
Click on the 'Waivers' tab.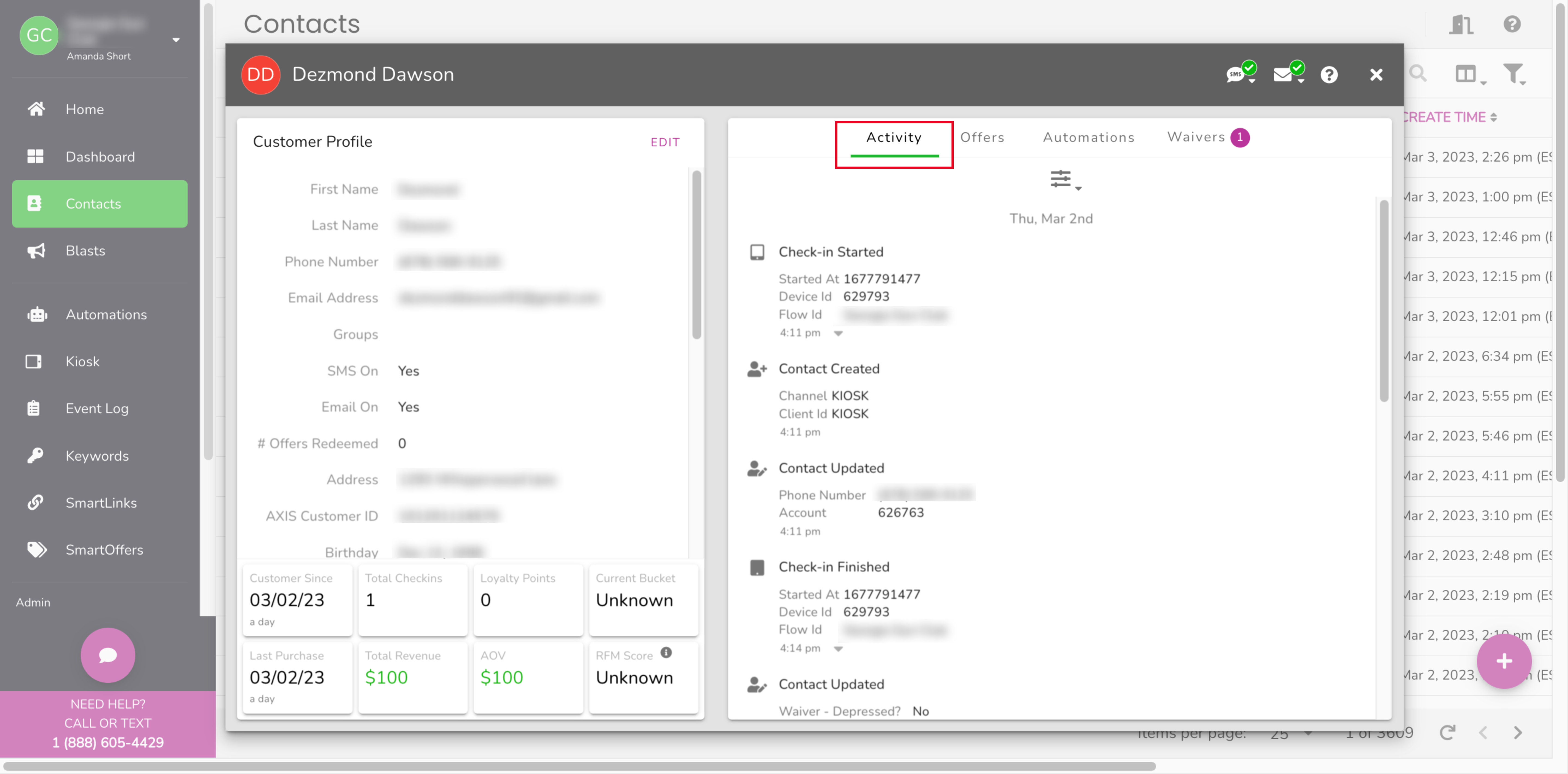 This Waivers Tab has two sections: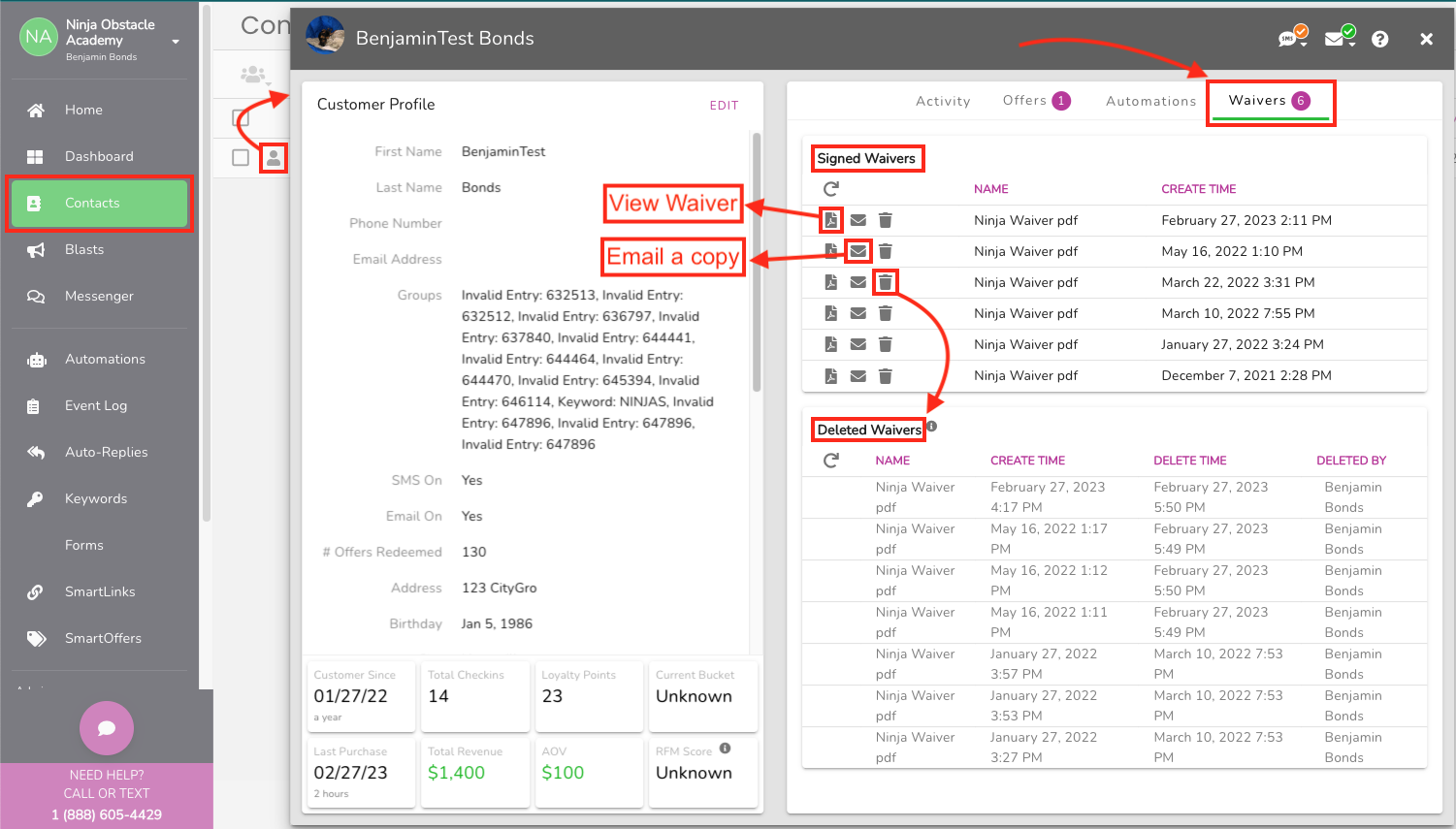 Signed Waivers
Click the button to view the signed waiver:
Click the button to email a copy of the signed waiver:
Click the button to delete the signed waiver:


NOTE: To DELETE a signed waiver, a confirmation window will appear and ask you to type 'DELETE' to confirm the deletion process in an effort to prevent accidental deletions.




Deleted Waivers
When a waiver gets deleted, it will move to this list at the bottom.