You can easily view a contact's Orders directly from their profile.
To do so go to the Contacts module and find/search for the Contact.
Click the 'person' icon to select and open the Customer Profile window.
By default, it opens up the Activity tab. Scrolling to the right, you will see 'Orders' tab.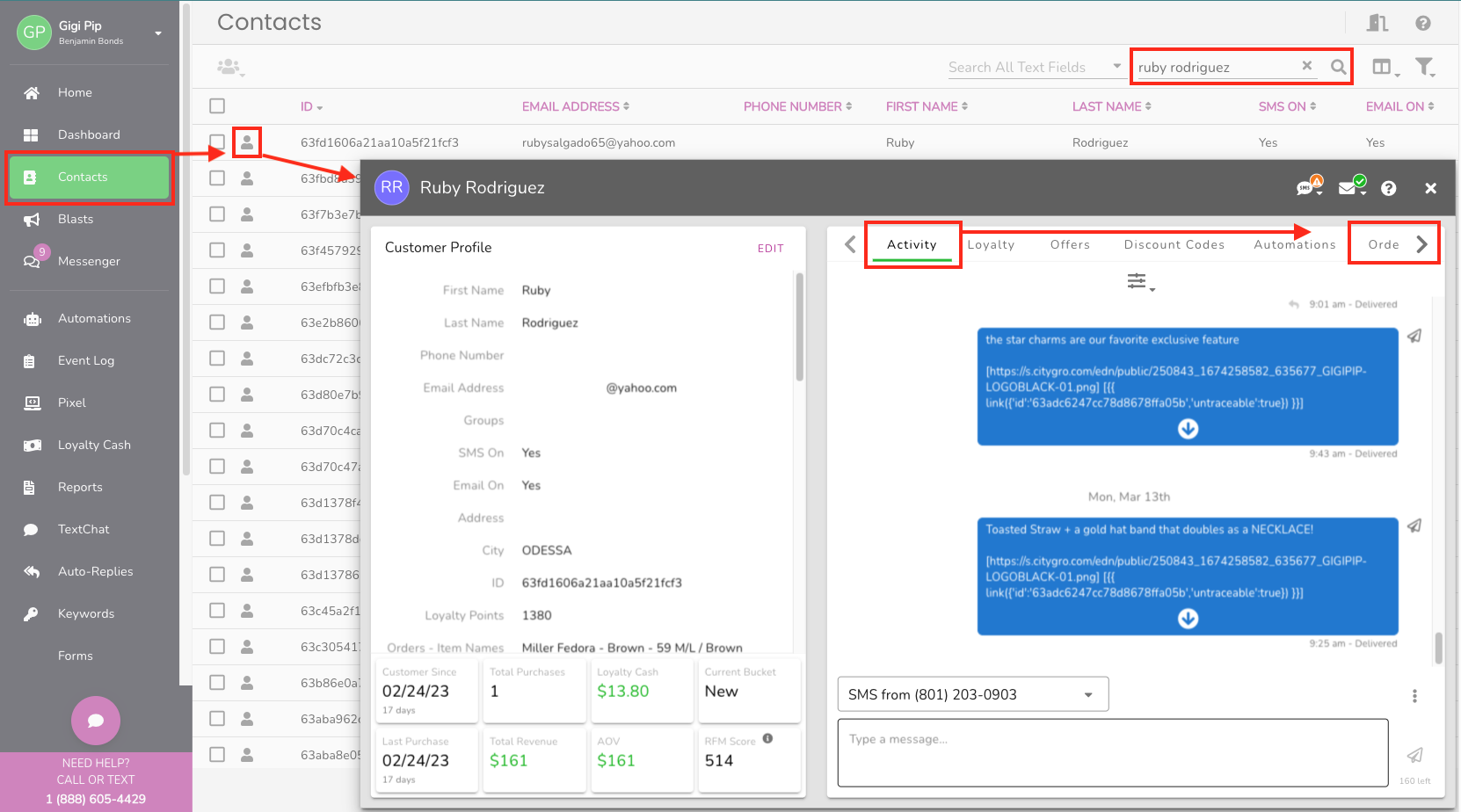 Click on the 'Orders' tab.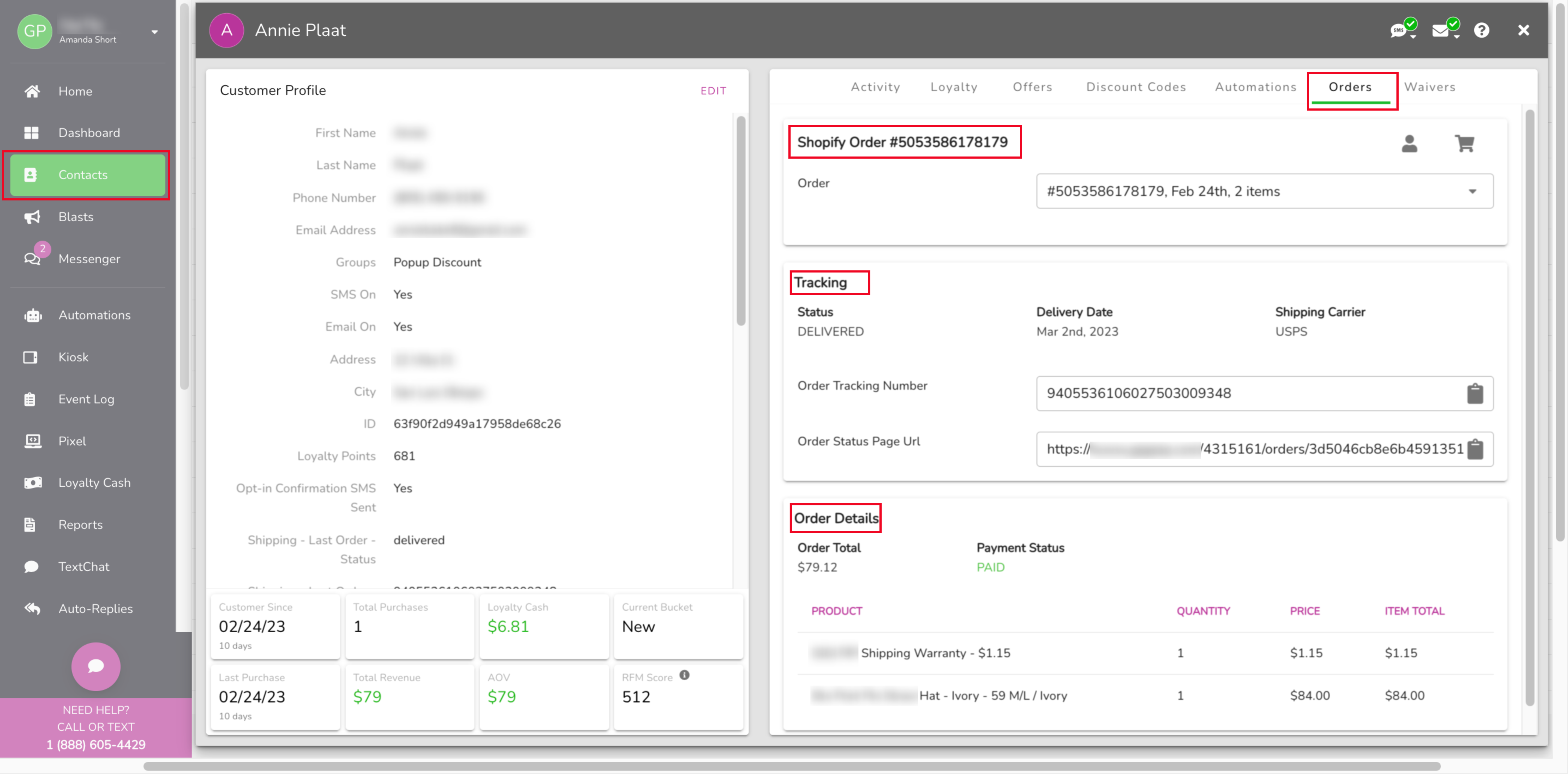 The Orders tab has three primary sections:
Shopify Order Information
Tracking
Order Details
Shopify Order Information
In the Shopify Order Info section, you can:
Select from available orders using the dropdown menu, view the Customer Page in Shopify, and view the Order page in Shopify. By default, the most recent order number is listed in the dropdown.

* Note the two icons in the upper right corner of this section.


Shopify Customer Page Shopify Order Page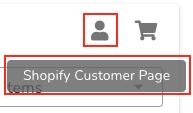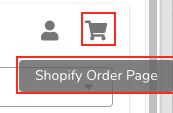 Tracking
This section will provide the shipment status, estimated delivery date, shipping carrier, order tracking number, and a link to the order status page within Shopify. You can use the clipboard icon to easily copy the details to then send to the Contact.

Order Details
This section will provide the Order Total, Payment Status, and Product will be shown in this section. You can also view line item details for the entire order, including product name, quantity ordered, the price for the individual item, and the item total (if there are multiple quantities).