If the internet connection becomes a suspect for causing issues, we may need to 'reset' the internet connection.

You can easily determine if the internet connection is the issue, but more about that at the end of this article.

CAUTION: BE SURE THAT DISRUPTING YOUR INTERNET SIGNAL WILL NOT INTERFERE WITH ANY OTHER EQUIPMENT OR DEVICES IN YOUR LOCATION BEFORE DOING THIS. THIS PROCESS WILL TEMPORARILY DISCONNECT THE INTERNET CONNECTION.

The easiest recommendation to reset your internet connection is to simply unplug the wireless router from the back of the device and then also your modem.

We want to disconnect the power supply from the back of the device for at least 10 seconds. After at least 10 seconds plug your devices back in.

We want to give the devices adequate time to power on and establish a new connection together and also from the internet service provider. Once establishing a new connection, the internet service should be back in working order.

This will eliminate the modem / router and the internet service they broadcast as the source of the issue. If the issue persists, this will provide valuable details on how to further troubleshoot after confirmation of the status or response to this action.

Basically, unplugging the modem and router for a brief moment and plugging them back in solves MOST of the internet-related problems.

If further assistance is necessary, we recommend first contacting your internet service provider (ISP). Ask if they can identify the current internet service status to your location at that time.

If it is found that your current internet connection does not exhibit any issues, they may choose to, but you may still also need to request that they 'reset' your internet connection.


To confirm internet service, we recommend running an internet speed test.
Running an internet speed test will determine if the internet connection is performing within a normal expected range.

This link is meant to provide an example of an internet speed testing site:
https://ctgro.com/mpHFMY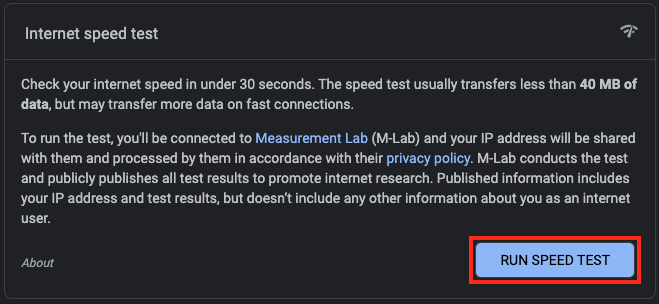 If these steps do not resolve the issue, please do not hesitate to let us know!