Double Opt-In
What is a Double Opt-In
A double opt-in occurs when a user signs up for an email and/or SMS marketing list, and then an email or text message is sent out to the user which includes a link to click or respond to confirm the subscription. Only after the confirmation is received will the user officially be added to the appropriate marketing list.

What it does:
Sends a Double Opt-In SMS message to the contact in the customer journey. In Patch we follow the rule or guideline that if a user provides their email there is implied consent, however, SMS is more strict regarding expressed consent so we recommend all accounts implement the double opt-in for SMS.
Features:
SMS Message Preview
Preview the Double Opt-In SMS message that will be sent to the contact in the customer journey.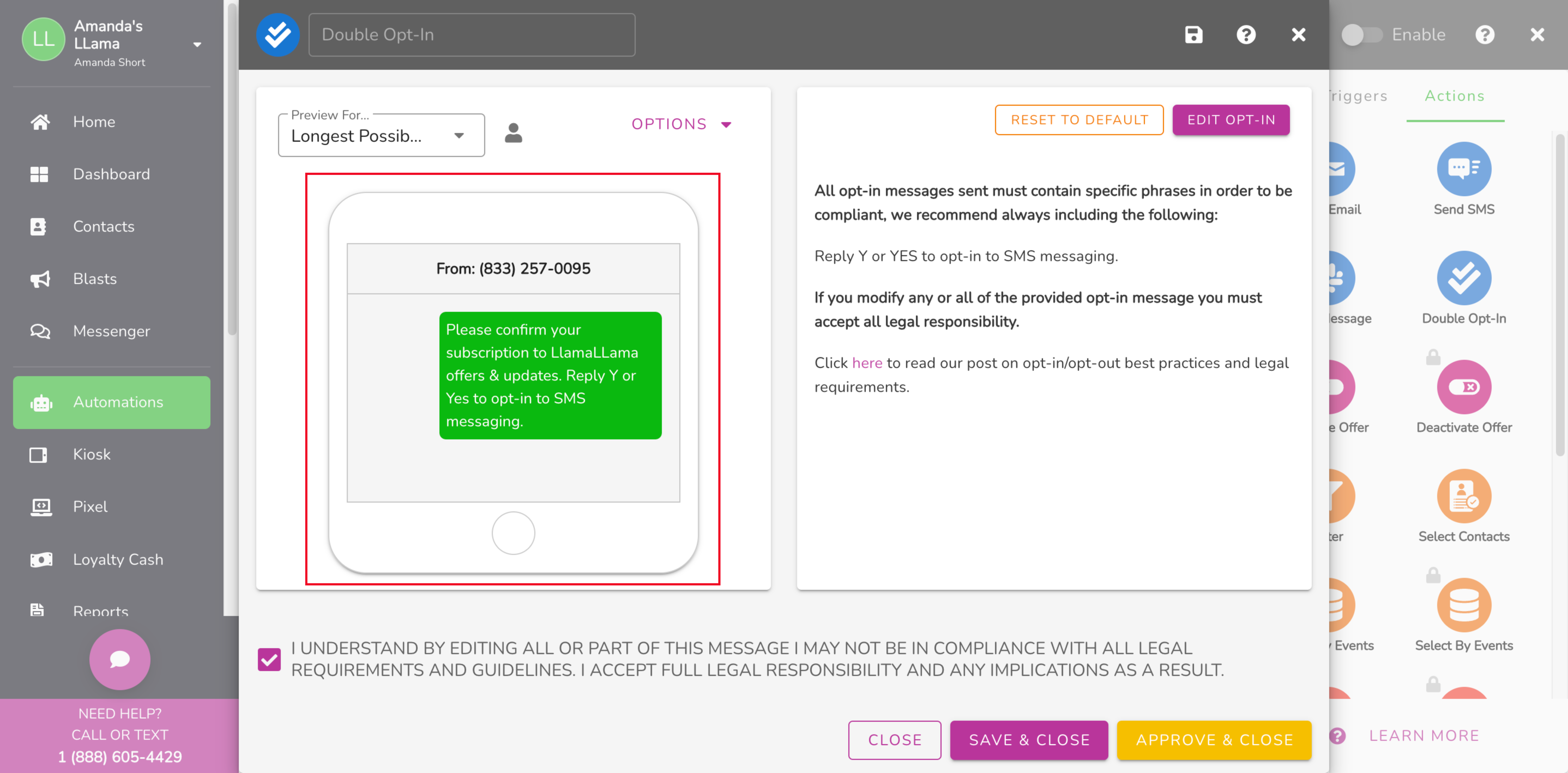 Edit Opt-In
Click the purple EDIT OPT-IN button to edit the default Double Opt-In message you would like to send to the contact in the customer journey.
Reset to Default
Click the orange and white RESET TO DEFAULT button to reset the Double Opt-in message back to its default and recommended message.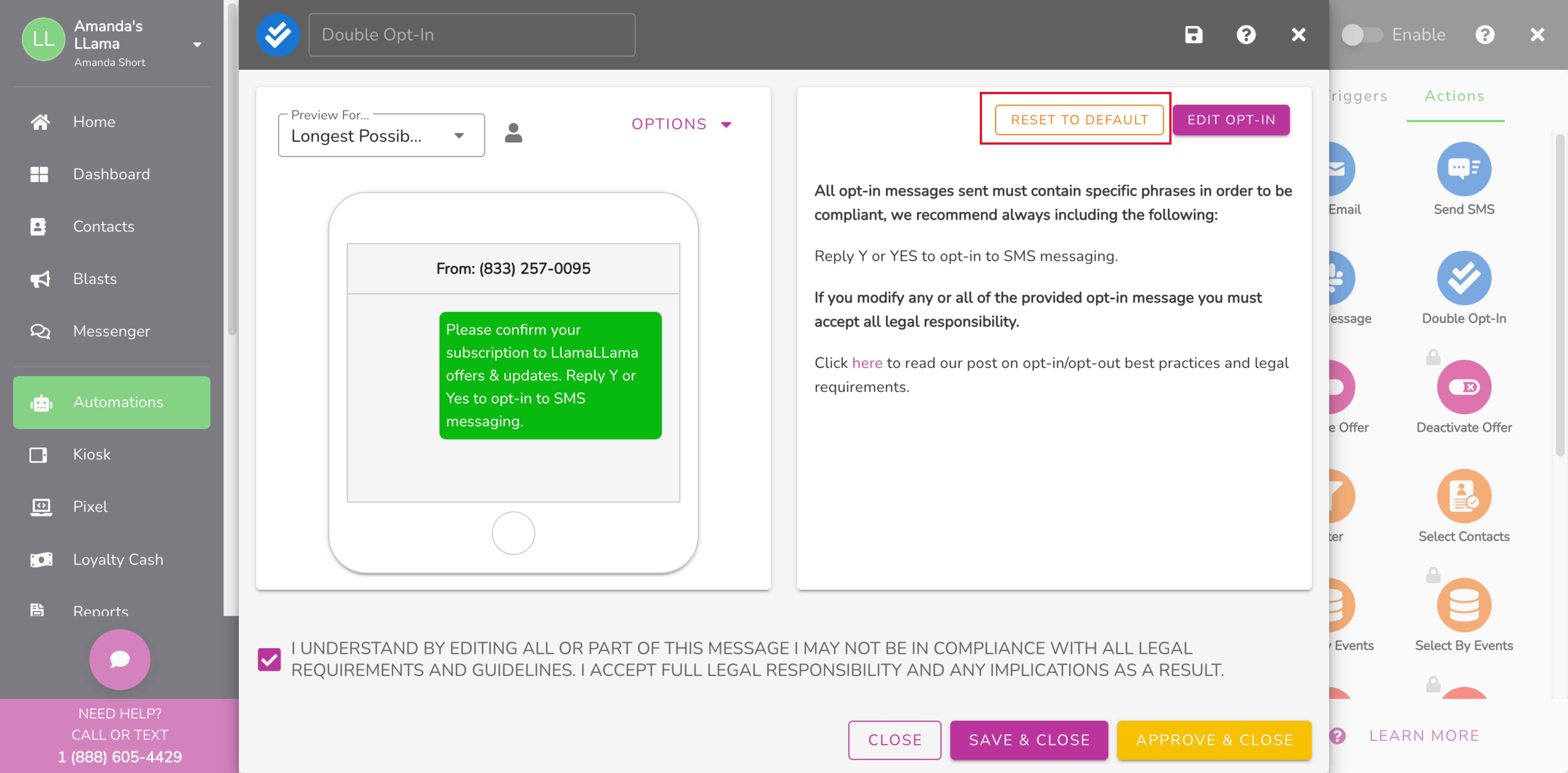 Acknowledge Understanding of Compliance
If the Double Opt-In message has been edited in any way, it is required that you agree to the risk and indicate your understanding of the compliance and legal requirement and guidelines before you can proceed in saving the block.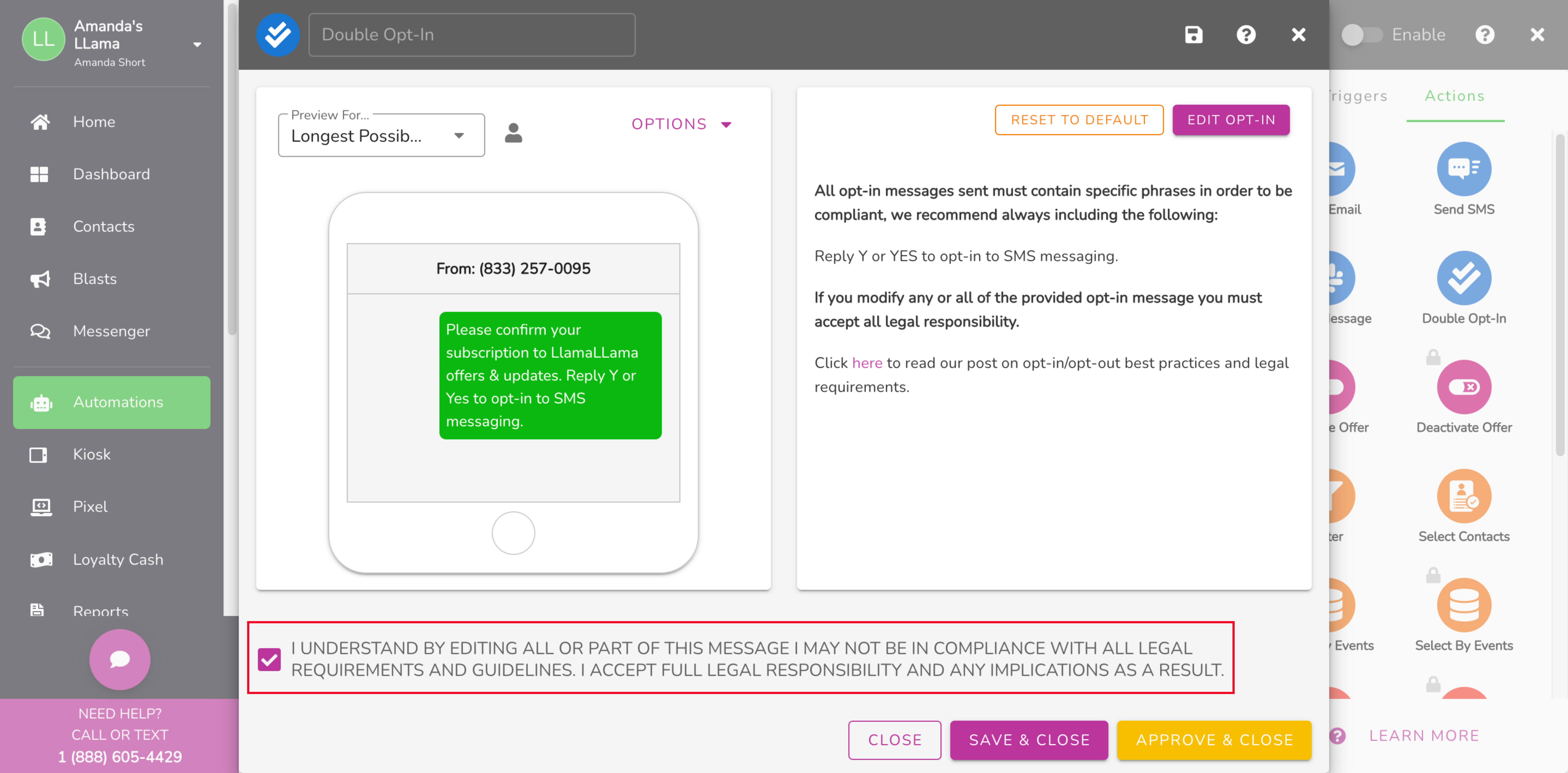 When to use:
Read more here: https://citygro.com/text-and-email-marketing-regulations-need-know/