Quick Replies are technically a Template that you can easily insert into Messenger. Quick Replies are very similar to 'Canned Responses' in email providers like Gmail. To create a new Quick Reply you will do so in the Templates section under Account Settings.
Click the dropdown menu in the top left corner of your account where you see your business and user name. Then click Account Settings, and from there you will select Templates.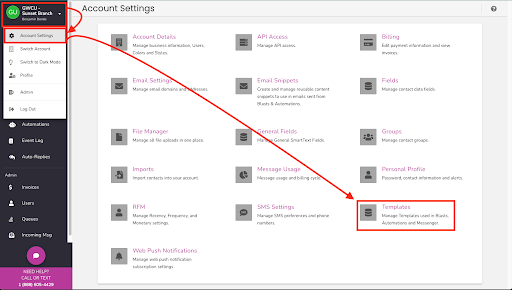 Select the (+) button in the lower right corner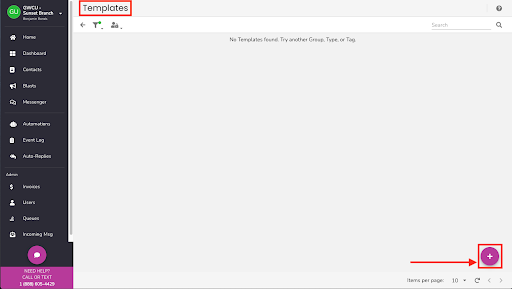 Name the Template and choose SMS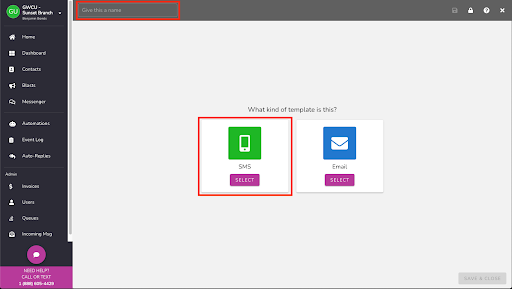 Select 'Select Tags'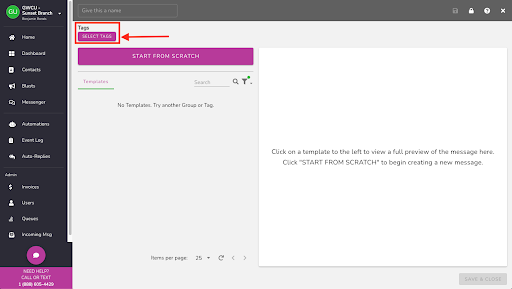 Select the Checkbox for Messenger Quick Reply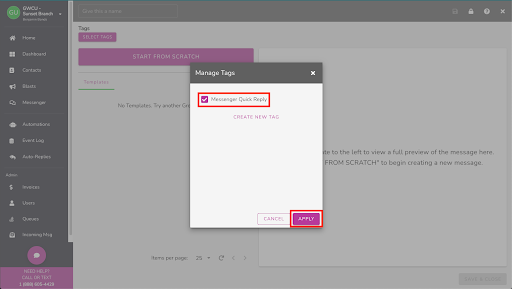 Enter the Content of your message into the SMS Content Editor
The Quick Reply will now show in the Templates section, to find the Quick Reply you can filter for the Tag or search for the Template title.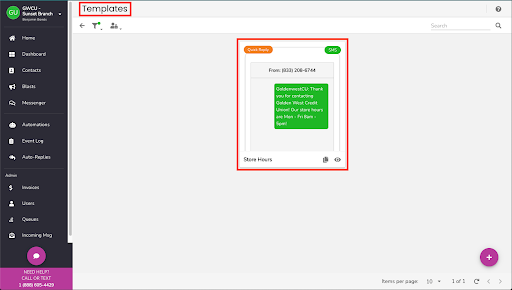 This Template will now appear in the list of Quick Replies within Messenger as well.
To select a Quick Reply from within Messenger you will click the three dots above the message send icon.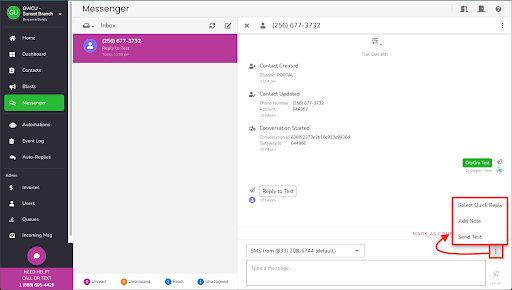 From the list select the Quick Reply you are wanting to use. If you need to create a new Quick Reply from here click the gear icon and follow the above steps.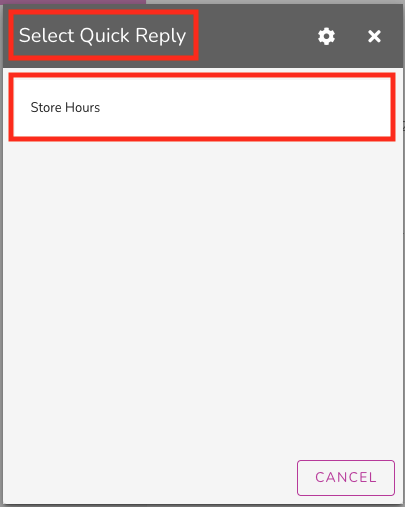 Once selected it will auto-populate with your Quick Reply!
If needed you can edit the message from here to send to your Contact however any edits made from this view will only apply to this one message and will not edit the actual Template.
Once you are ready click the paper plane icon to send the message.